Cruising at Crews Car and Bike Show to Support AAMU Student Athletes
September 9 @ 8:00 am

-

2:00 pm

$25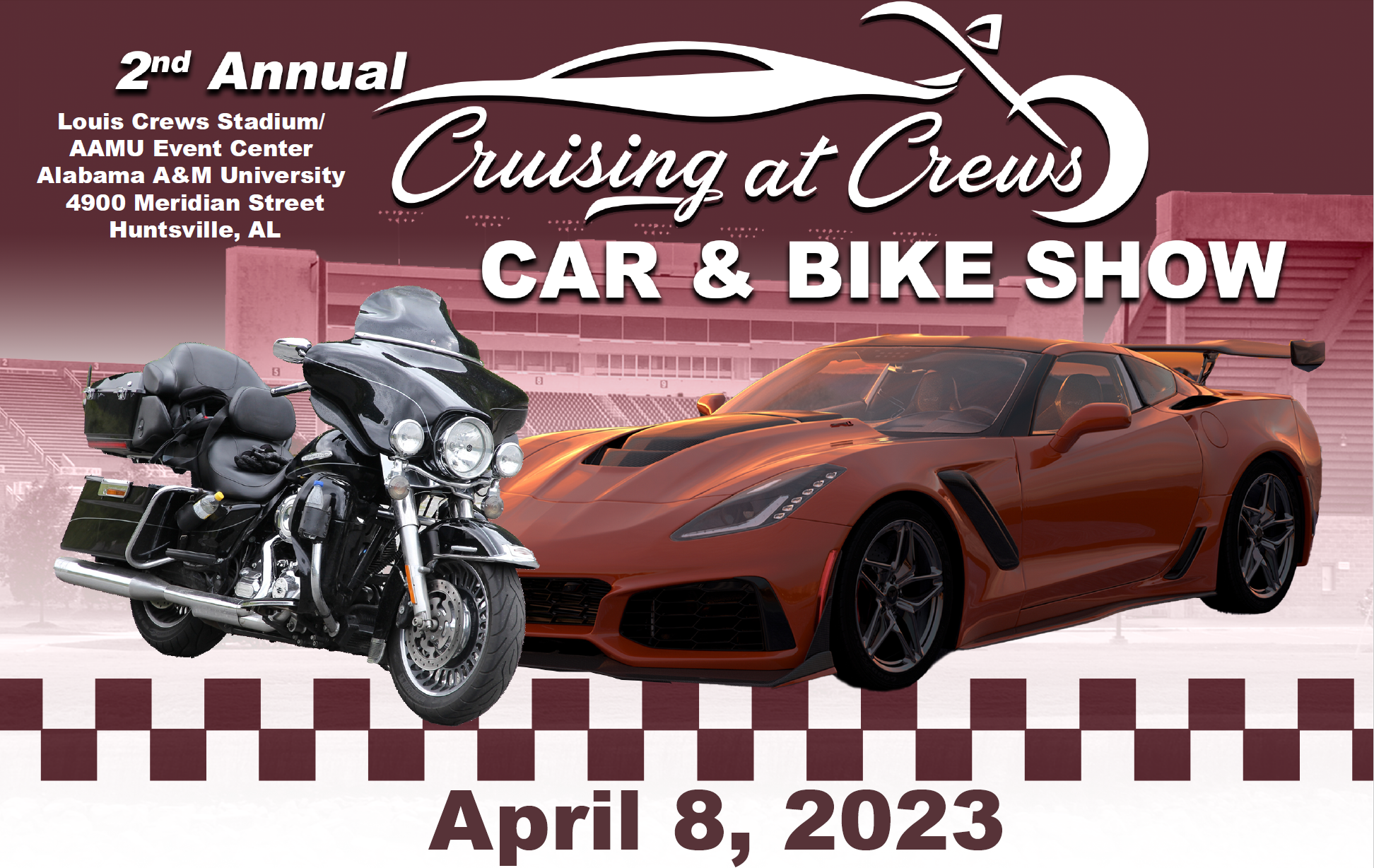 AAMU will host the 2nd Annual Cruising at Crews Car & Bike Show on Saturday, April 8, at Louis Crews Stadium and the AAMU Event Center. Registration begins at 8 a.m. with judging at noon and awards at 2 p.m.
Entry Fees Paid Day of Event:
Judged Car/Truck = $25.00
Judged Bikes = $20.00Non-Judged Fee (bikes/trucks/cars) = $10.00The Annual Cruising at Crews Car and Bike Showdirecty supports the Athletics Bulldog Strong Fund for student Athletes at Alabama A&M University (AAMU). The AAMU Foundations Bulldog Strong Fund which focuses on AAMU student-athletes through the lens of building competitive excellence. Support of this fund would, especially during these uncertain times, aid in providing resources to support AAMU athletes from various cities, states, and countries around the globe who may be challenged by difficult circumstances. To that end, and in addition to your requested support, we will host a 2nd Annual Cruising at Crews Car and Bike Show on September 9, 2023, at the Louis Crews Stadium, Huntsville, AL.
Please contact Taurus Smith at (256) 924-6131, [email protected]; Charles Breedlove at (256) 426-8017, [email protected]; Dwayne Taylor at (256) 541-4548, [email protected]; to discuss how your company or organization can help us make a difference.