ImportAlliance Summer Car Meet 2023
July 21 @ 5:00 pm

-

July 22 @ 11:00 pm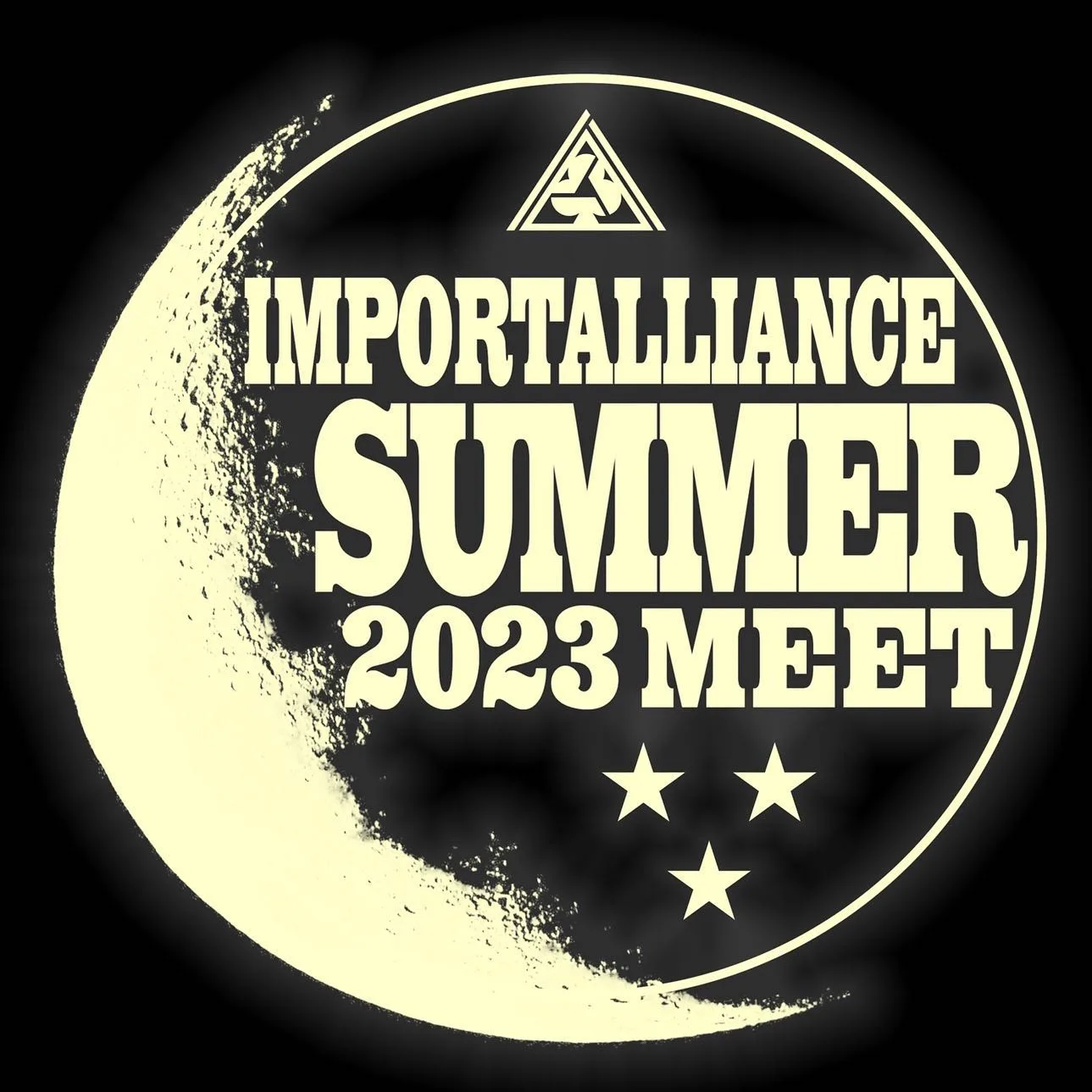 IA SUMMER MEET 2023
Our First Night Meet!
Nashville Super Speedway
July 21-22, 2023
Friday 5pm-11pm
Saturday 5pm-11pm
ACTIVITIES
Drifting – Drag Racing – Roll Racing –
HPDE – Video Games – DJs –
Dyno – Car Gallery – Vendors –
Car Limbo – Crazy Carts – Burnout Area
Don't Miss The Event of The Year!
It's our annual FAMILY REUNION! This year we are back in Tennessee at the Nashville Super Speedway and we are expecting a huge turnout. Each year we have thousands of cars and thousands more people in attendance. We are adding to the programming and expecting record setting cars and people.
The biggest news for the 2023 summer event is the shifting of the schedule for the weekend to a NIGHTTIME EVENT. We are making this change for a couple of reasons. First and foremost the July Summer daytime temps have made the event somewhat unbearable for the last couple of years for long periods of time outside in the sun. Shifting to night will make everyone more comfortable. Second we wanted to create a new vibe for the event, and we believe a nighttime event will do exactly that.
Friday Night and Saturday Night the speedway will be electric and will feature the ImportAlliance Drifting session, roll racing, drag racing, burnouts DJs, and more programming around motorsport and fun (See the schedule of activities on our website).
TICKET OPTIONS
THERE ARE MULTIPLE TICKET OPTIONS AVAILABLE
Premium Customer Access Ticket- Two Day Entry $99 – These will sell out – This ticket is for those of you who want to purchase premium access to enter the venue with your vehicle, and avoid the long staging lines outside. These tickets will be limited to a total of 200 and they are issued on a first come first serve basis. This ticket level includes a swag bag with multiple items including an ImportAlliance t-shirt. It also includes the ability to enter the venue right after the gallery vehicles. This includes premium infield parking in the center of the track. Early Access is dependant on the ticket holder arriving at the track and the designated time. Early admission will end promptly at 5pm. Tickets are sold per person. These tickets grant you access to the meet both Friday and Saturday.
Infield Vehicle Tickets- Single day entry/$29.99 or Two Day entry/$44.99. This is our standard ticket in order for you to park inside of the speedway. It includes the general admission ticket for the driver of the vehicle. Infield Vehicle tickets will be limited in number as well and issued on a first come first serve basis. They are available for purchas for single night entry or 2 night entry Passengers need the general admission tickets. $39.99 per person for single night entry or $54.99 for 2 night entry for purchases after July 17, 2023.
General Admission Tickets- Single Day entry/25.99 or Two Day Entry/$39.99. If you want to come to General Admission ticket are necessary for any person wanting to attend the event that is 10 years old or older and not wanting to park a vehicle inside the venue. Tickets are $35.99 per person for single night entry or $49.99 for 2 night entry for purchases after July 17, 2023.
Tickets will not be sold at the gate by IA staff and/or gate personnel. Tickets will be available for purchase online on the day of event. ALL tickets to this event must be purchased online.
TICKETS ARE NON REFUNDABLE AND NON TRANSFERABLE FOR USE AT ANOTHER EVENT.
Children age 10 and under get in free.
GATES OPEN AT 5PM BOTH DAYS. GATES CLOSE AT 11PM ON FRIDAY AND SATURDAY.
At this event gas grills may be used and pop-up tents can be set up. Camping is not available. As usual there is no alcohol allowed at ImportAlliance Events. Pets are also prohibited. WE HIGHLY RECOMMEND THAT YOU LEAVE YOUR SERVICE ANIMALS AT HOME AS WELL DUE TO THE EXTREME HEAT USUALLY ASSOCIATED WITH THE EVENT WEEKEND. IF YOU MUST BRING YOUR SERVICE PLEASE BRING FOOT PROTECTION FOR THEM. Please do not bring any weapons of any kind to the event. Service animals are allowed.
Finally, we are always concerned about your safety coming to our events and leaving. Please be careful on your way to Tennessee and on you way home….it's no fun hearing the stories of accidents coming to the show and leaving the show. Also, part of keeping pedestrians and attendees as safe as possible means each driver needs to be responsible. That means no burnouts and demonstrations of power. Let's keep the shenanigans to a minimum. Safety is a huge priority for us. ImportAlliance reserves the right to revoke the license provided by the ticket holder if the safety of our customers the venue or staff is compromised.
Make sure to print your ticket(s) and have it/them available for us to scan on your phone. Safety is our number one priority.