Intro
The Nissan 300ZX, produced from 1989 to 2000, is an iconic sports car that epitomizes the era's technological advancement and automotive design philosophy. With its distinctive sleek lines, powerful V6 engine options, and cutting-edge features, the 300ZX remains a revered symbol of 1990s performance and style in the world of sports cars. Welcome to Barry's totally restored and custom 300Z.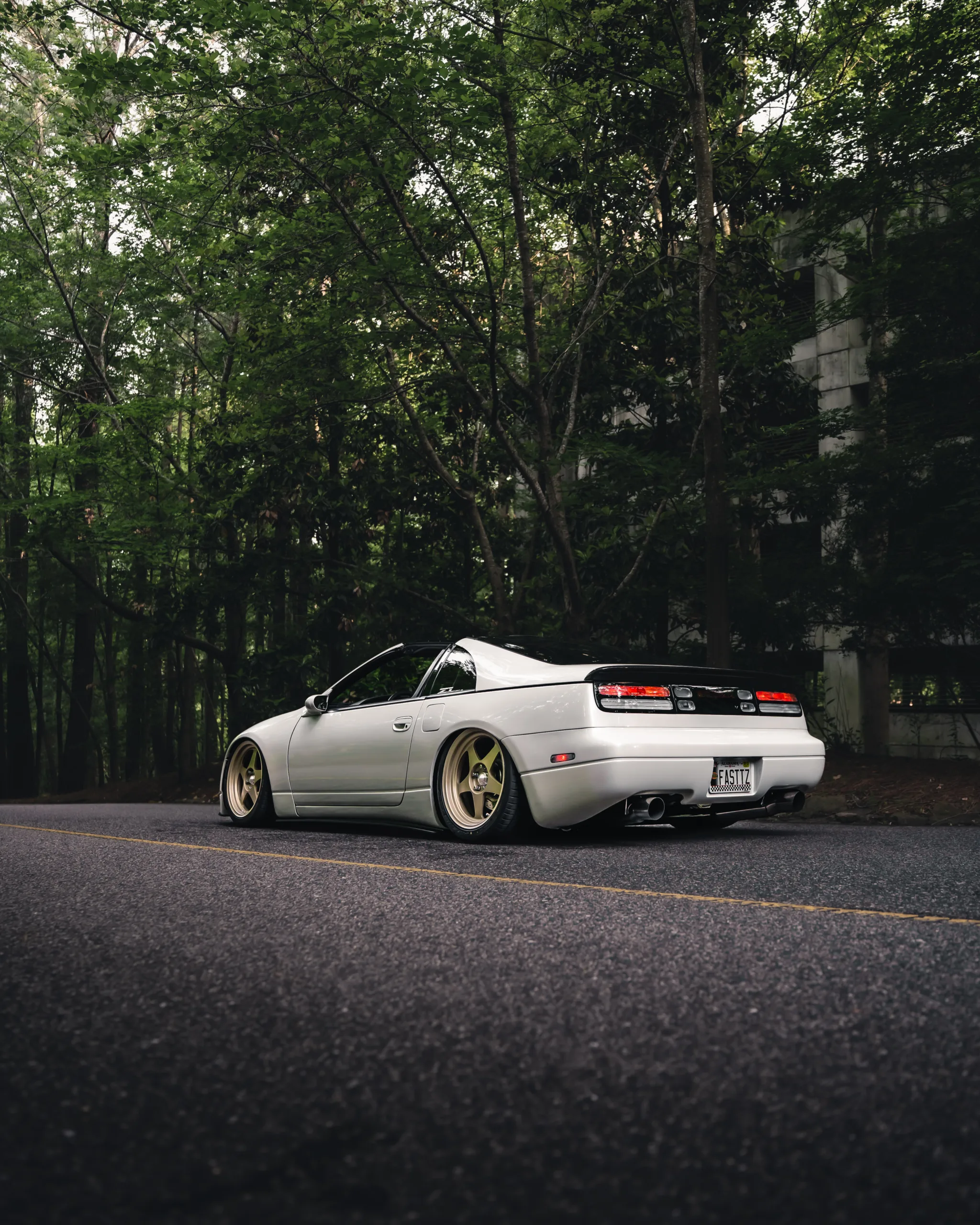 What got you started in your automotive journey?
"What got me into cars goes all the way back to when a was a baby/toddler. My baby book even says that my favorite toys are my cars. Cars have always been a love of mine. I always used to help my dad do maintenance on our cars and as I got older, would clean my parent's cars. My first car was my dads old work car. A 83 Nissan Sentra, being it was his old work car I had to fix it up. No making it fast so I focused on a loud stereo set up in it. After that I would flip flop between cars and trucks. Some would get modified and some would just be cruisers. I've had a variety of cars. Several S series Chevy/GMC trucks( I currently have a 91 Sonoma that's my next project eventually), had a 85 s10 with a built 350 v8 in it. Couple of VW beetles; air cooled and water cooled turbo, 92 Camaro that made me love the T-Top option. Cars are just something I've always loved, and stock ones just don't do anything for me. I even ventured into motorcycles a little. I actually sold a bike to fund what would be the purchase of my now Z."
Backstory Cont.
"When my son was in 5th grade, I decided I wanted some kind of car for us to take to cruise-ins, or small shows etc. I was looking at Camaros, Trans Ams, 300ZXs, pretty much any rear wheel drive sporty car. Like I had mentioned, I loved my 92 Camaro with T-tops, so I really wanted T-tops again. That made the F body cars and 300Zs at the top of my list. Money wise, the 300Z ended up being the type of car I really started looking at 10 years ago. I found three in the area under $3k. The pearl white N/A one was only 5 miles from where I lived, and was only $2800. Everything worked on the car, but it had a different gauge cluster in it that showed 100k miles less than the Car Fax. Mileage wasn't a big deal because it was going to be a knock around project car anyway. So I bought the car…."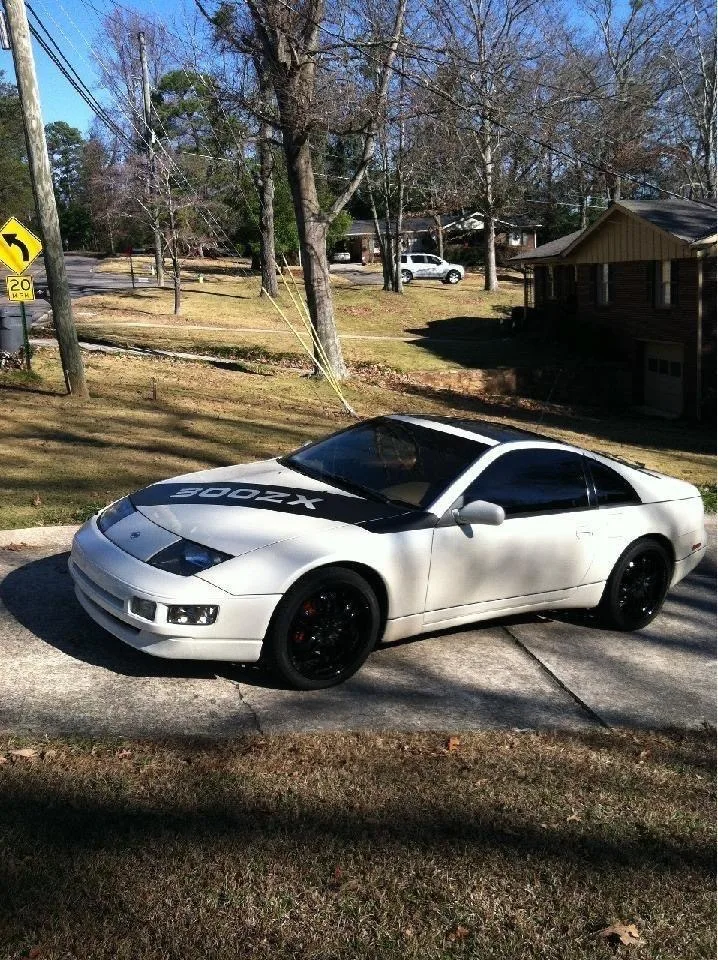 The Build Process…
The first thing that got done was an interior freshening up. New carpet and a leather kit, three months after I bought the car. A year later, I blew up the N/A engine at a track day. I then bought a JDM N/A motor just to get the car back on the road. Just over a year after that, I bought a friend's wrecked car for his twin turbo engine and much more. During my ownership, I've had three engines, two transmissions, four sets of wheels, three exhaust setups, three interior redos, three different front bumpers, one paint job with some body deletes ( rear wiper and antenna). The only work done by a shop was after my twin turbo swap, I had my ac fixed and a shop did my paint. I personally disassembled and put the Z back together.
Current Mod List:
VG30DETT swapped (car born as N/A).
JDM front bumper
JDM taillights
Twinz nose & side splitters
Winfactory front splitter
Aero marker mirrors
Carbon fiber mission lip rear spoiler
Shaved rear wiper and antenna
Regamaster 18" wheels
Fully built VG30DETT with GT675RS twin turbos
Full 3" Z1 Turboback exhaust
740cc injectors
Ported & polished heads
Balanced crank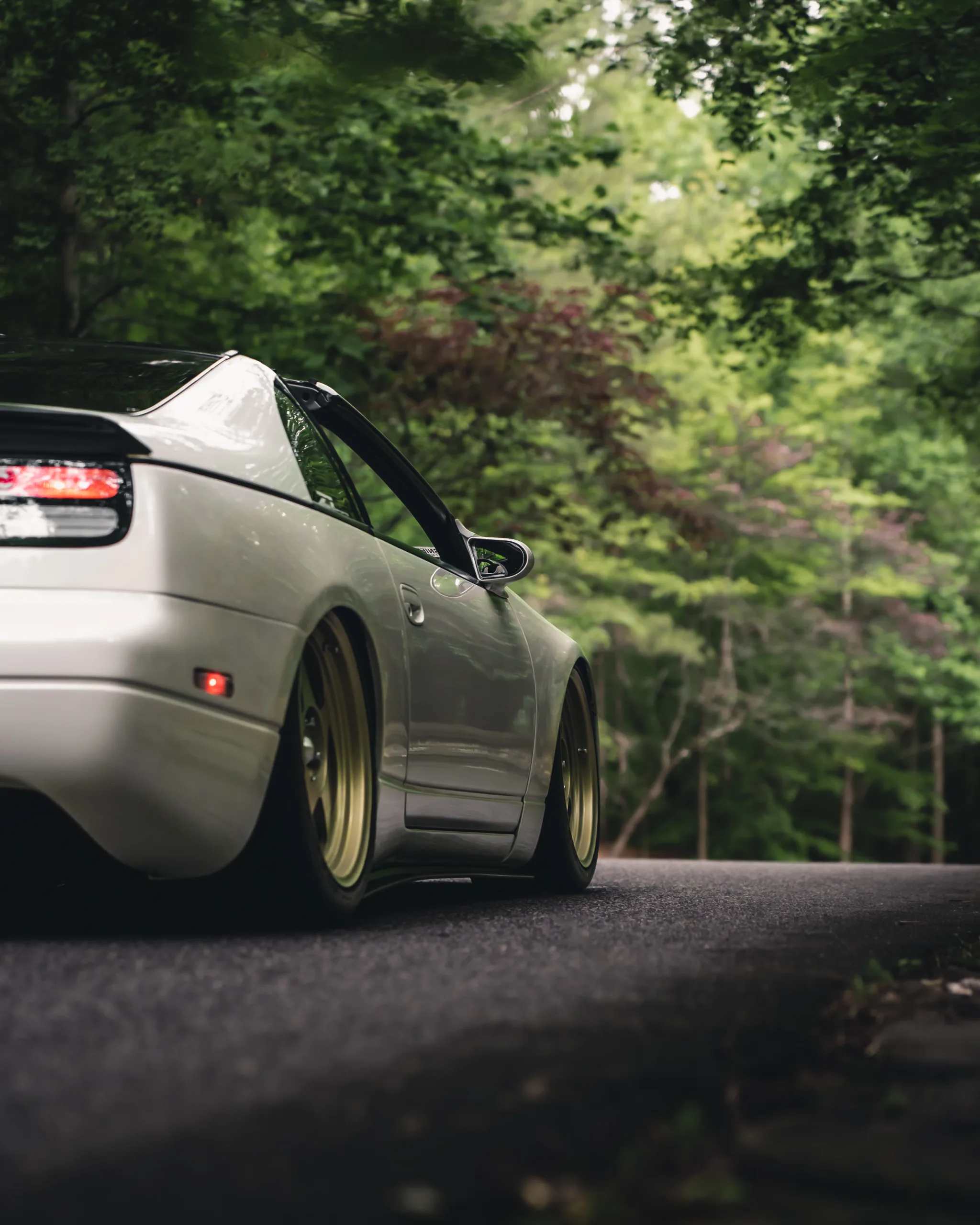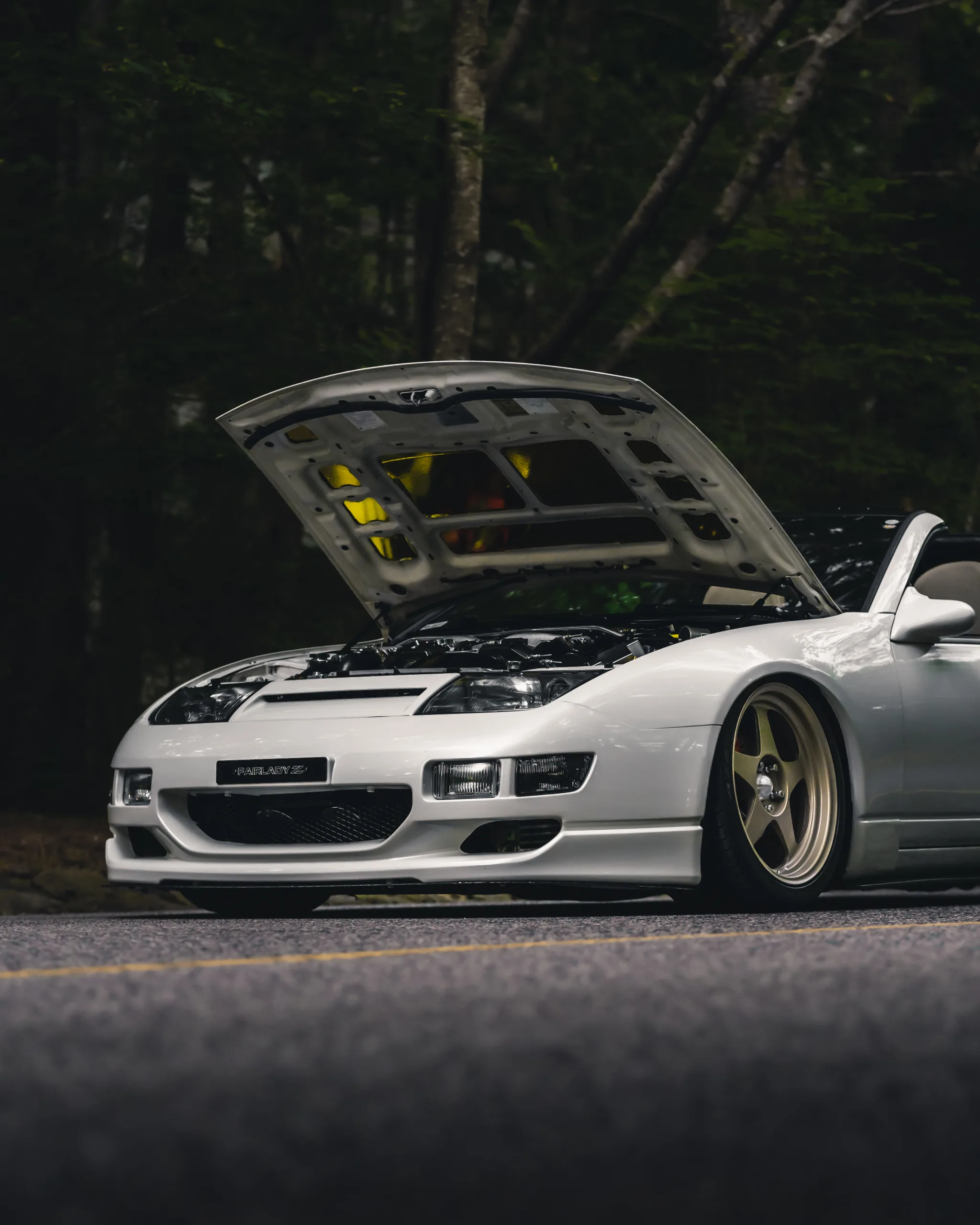 Mod List Cont.
Wiseco pistons bored .40 over
Balanced light weight flywheel
Spec stage 3+clutch
One piece drive shaft
Airtekk air ride suspension
Stillen sway bars and rear strut brace
Top Secret front strut brace
Z1 upper control arms and tension rods.
Custom leather interior with Recaro pole position seats
Grip royal steering wheel
Pioneer flip out radio