A True American Icon
This beautiful Shelby belongs to a young veteran, Ben who bought it while on active duty. The car started its life in Florida but ended up in Ohio. Ben had his family check the car out for him while he was in Virginia. In the process of buying this he sold his California Special Mustang to buy this Shelby making him the second owner of this super rare one of twenty-four 2007 GT500 that came factory Performance White with no racing stripes!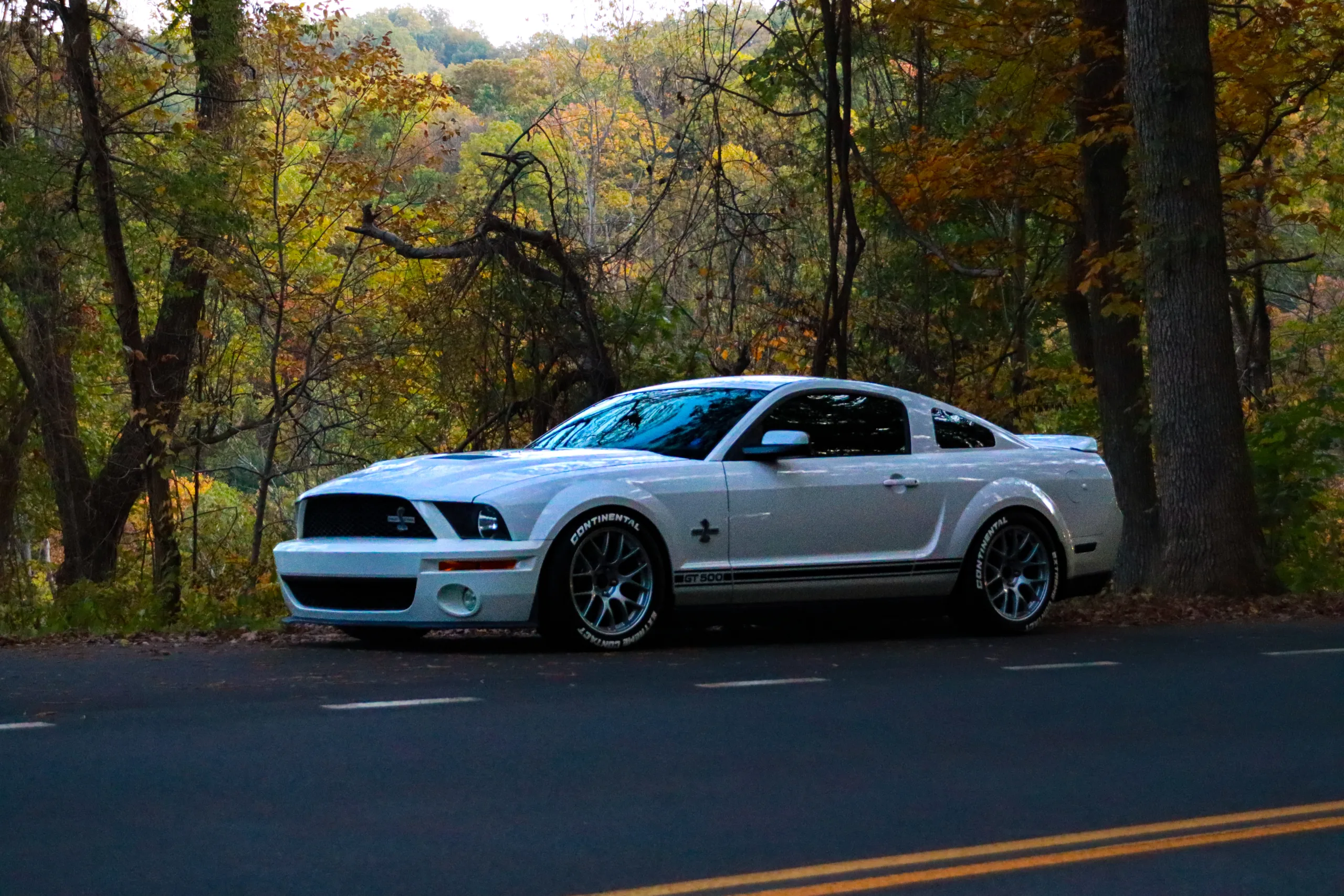 Driver Front
During the first five years Ben owned the Shelby it was daily driven, while adding BBs rims Mono-Bloc rims, BMR suspension, and full header-back exhaust! but was recently put away in storage for future plans! From the Factory the 07 GT500 came with a 5.4 liter supercharged dual-overhead cam V8 producing a crazy 500HP, 480LB-TQ and a 0-60 time of 4.5 seconds! For 2007 this is absolutely insane even for todays standards!
rear end
When asking Ben how can he possible make this car anymore crazy, this is what he told me " My plan is to get close to 750 HP to the rear. I'm taking off the stock supercharger and replacing it with a 14 gt500 supercharger, going from a 3in pulley to a 2.5in pulley. I'm also rebuilding the engine with a bigger set of cams and all supporting modifications. Lastly, I'm going E85 to get as much out of it as possible."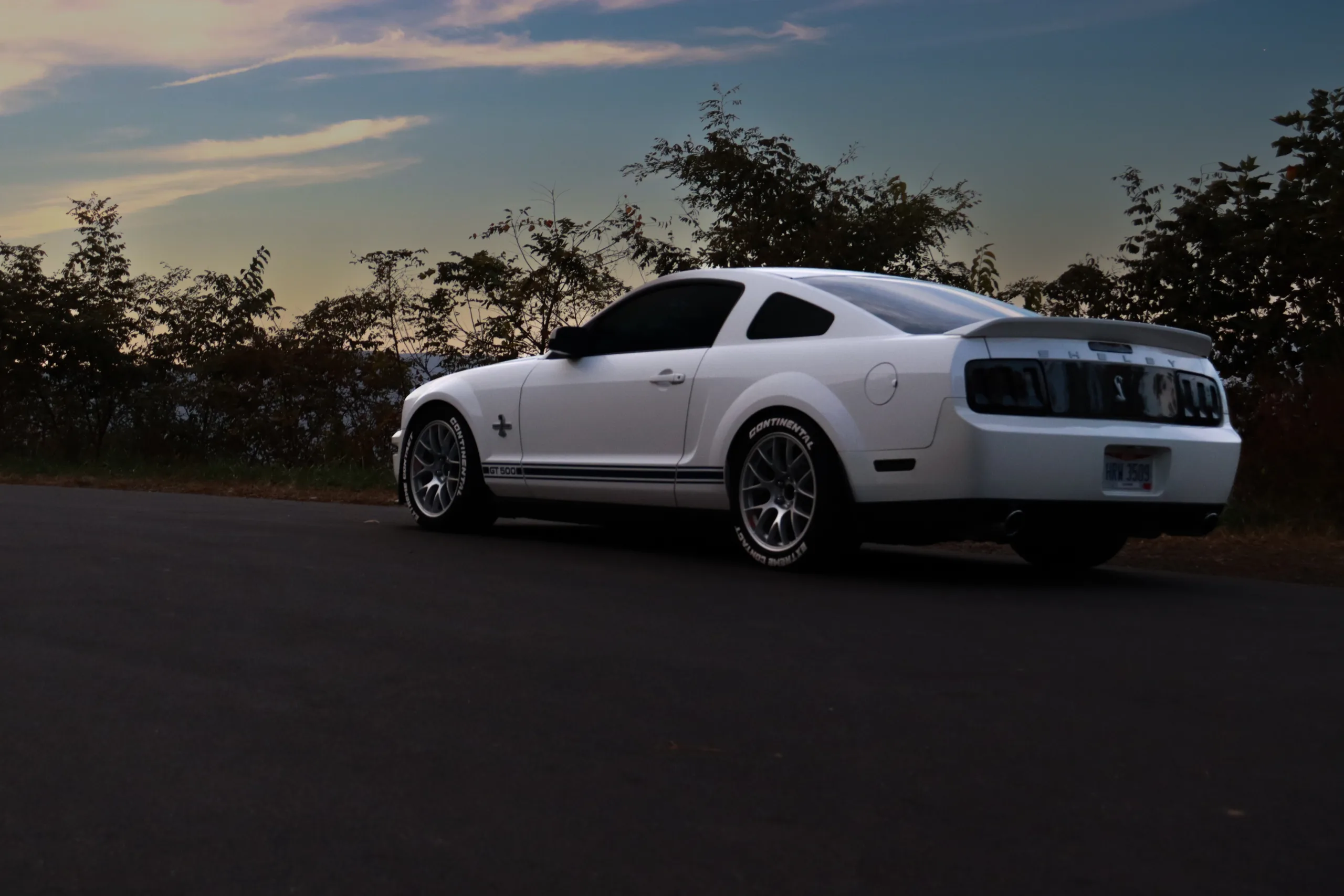 Driver Rear
As this beautiful car is built to the extreme Ben still plans on keeping the car showroom quality. His future plans for cosmetics is to replace the fenders, quarter panels, roof, trunk, doors, and spoiler with carbon fiber then paint matching them. Interior wise it will get an amazing cage and both X braces that will be powder coated white to match the car.