The Toyota Celsior
The Toyota Celsior is very similar to the Lexus LS model and it's name "Celsior" comes from the Latin word "supreme". The different generations of Celsior models only ran from 1990 – 2006 as a full-size luxury car with front-engine and rear-wheel-drive. Due to dimension regulations and tax obligations in Japan, owning a Celsior was considered extravagant. The Celsior debuted high-performance twin-tube shock absorbers and air suspension. The Toyota Electronic Modulated Suspension (Piezo TEMS) was ahead of its time because Mercedes-Benz didn't introduce a similar version until 1999.
BJ's second generation Celsior is a Japanese version of the LS 400 and was considered the top-grade sedan for private customers in Japan. The Celsior/Lexus LS 400 features superior performance, high specs, and luxurious style. BJ was able to obtain one of Japan's most luxurious sedans through the process of importing it with Driver Motorsports.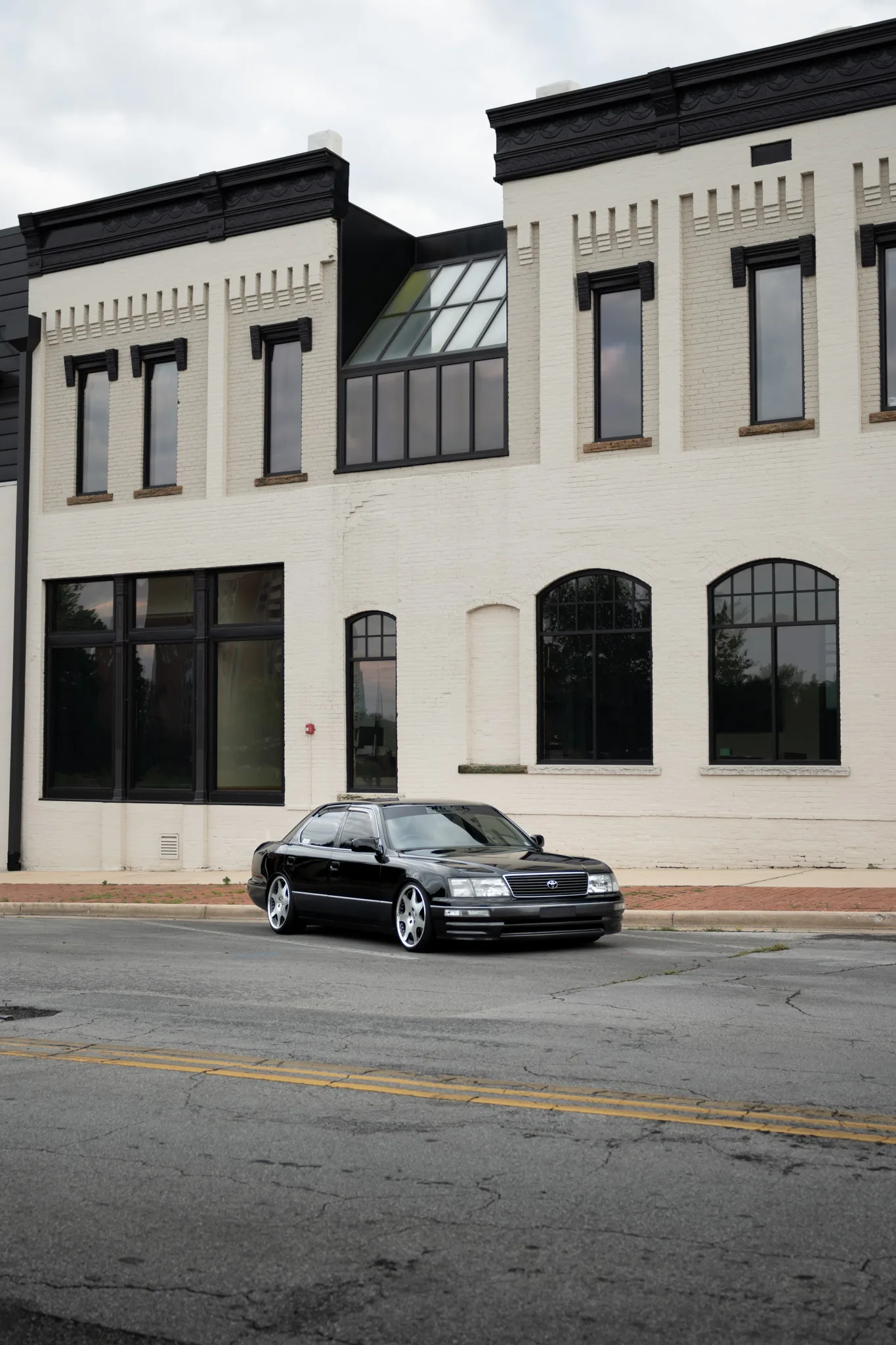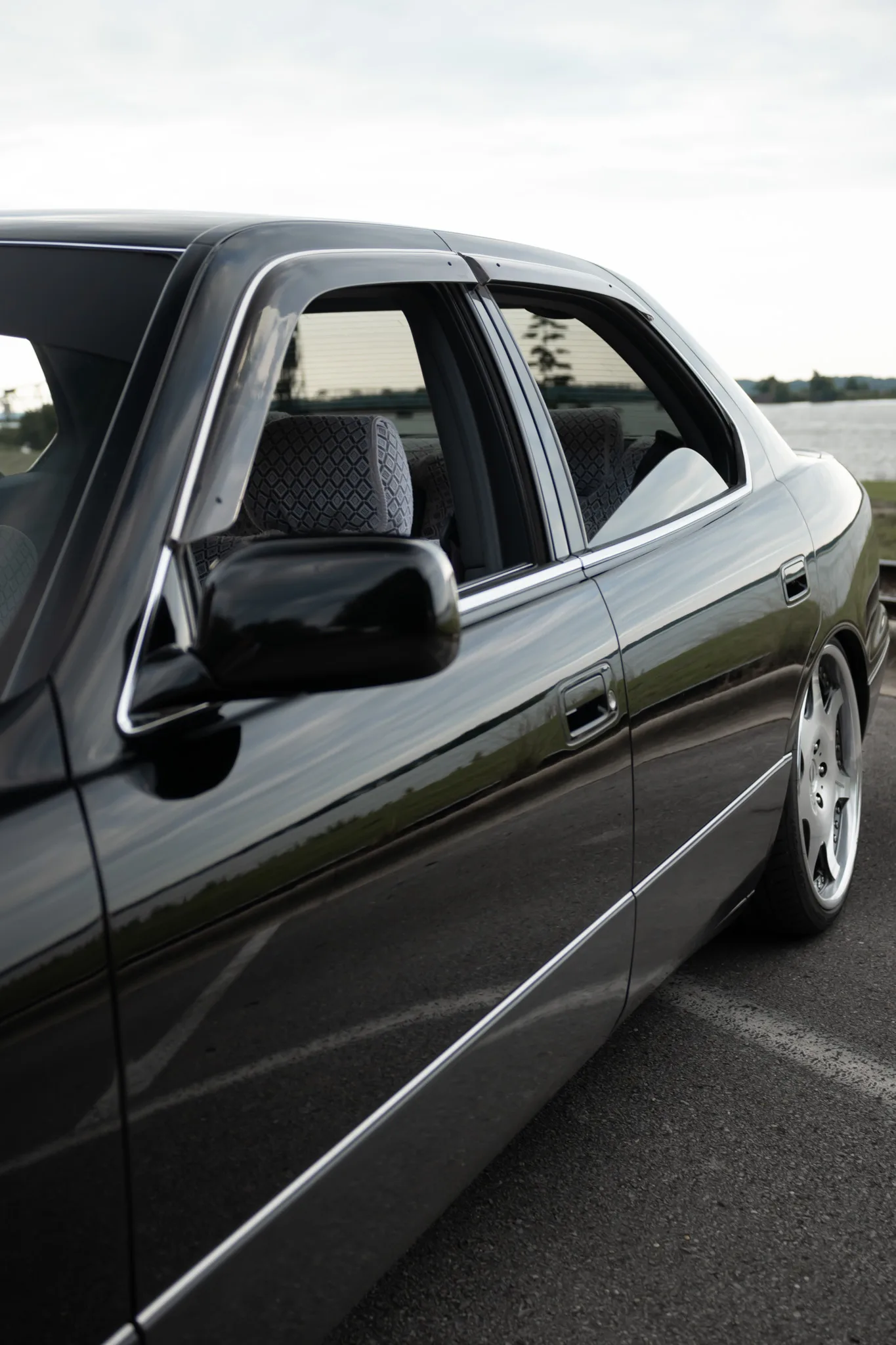 What originally sparked your fascination with cars?
"Some of my best friends now got me into cars back in high school when they formed a group called "Low Life". I did anything and everything to join and the rest is history. I've been into cars (and still friends with all of them) since I was about 16 – 17 years old.
What other cars have you owned?
98 Honda EK Hatch
1995 Miata
2009 Subaru STI
2010 Hyundai Genesis
2019 Honda Type R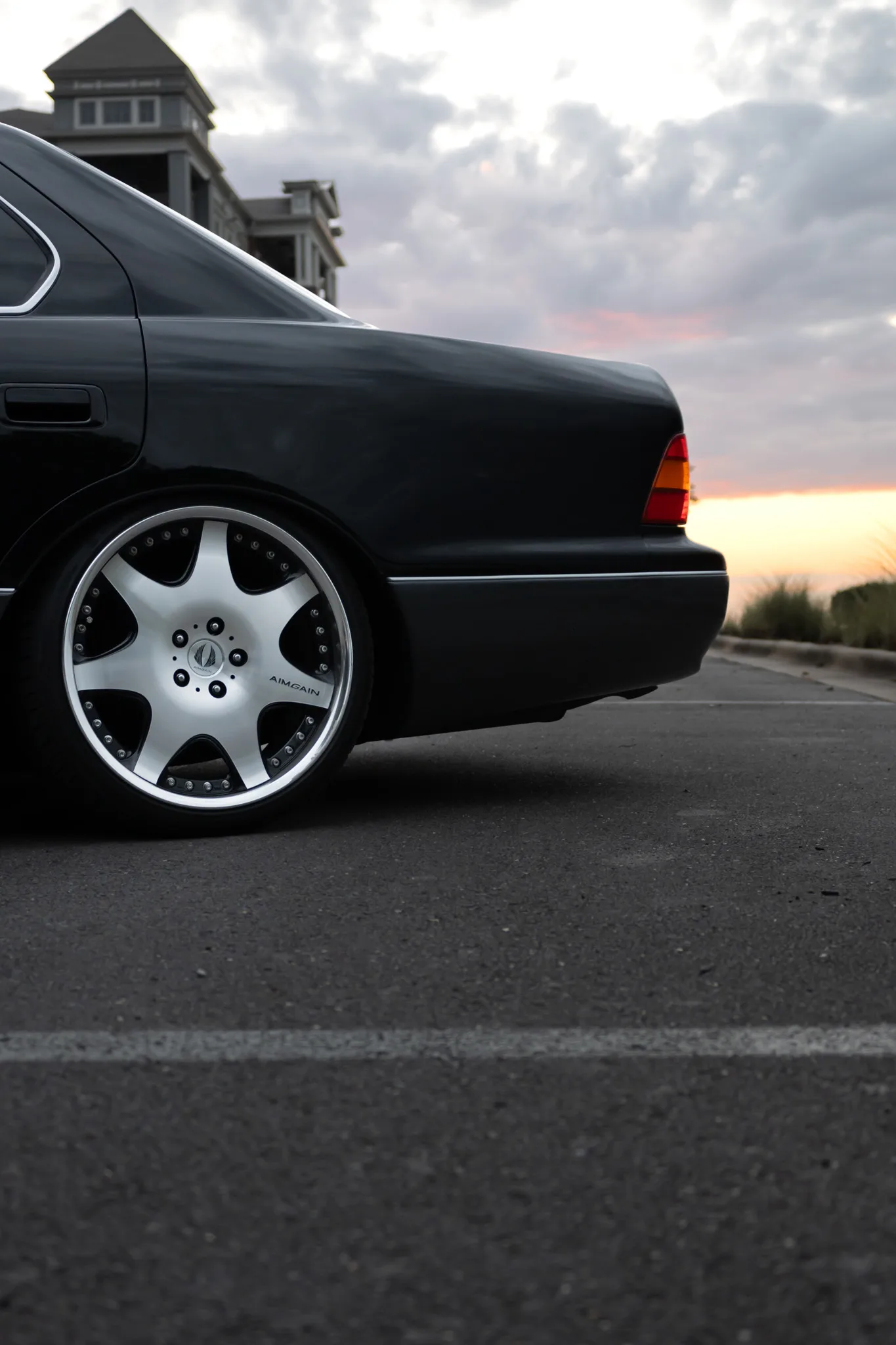 What drove you to choose this specific car?
"I have always been into Japanese cars and found the opportunity to import a car over from Japan so I took it. I've just never had a car delivered to my front door on a trailer!"
Any special mods/plans for this car?
BJ is trying to keep this unique and historical car build simple for now. He still has some original parts on it that are surprisingly in excellent shape to be an almost 30 year old car!
OEM Seat Dollies
OEM Toyota Celsior Rain Guards
BC Coilovers
Dayton One Engine and Transmission Spacers
19×8 +37 2 Piece Aimgain Wheels
His future plans for this car include: air suspension, shortened knuckles, Serial Nine upper and lower control arms for front and rear, wheels – in the search for a set of Ray Payton wheels with the Wing Center Caps (so if anyone has a set, give BJ a shout!), and maybe a Wald Lip or Celsior full body kit.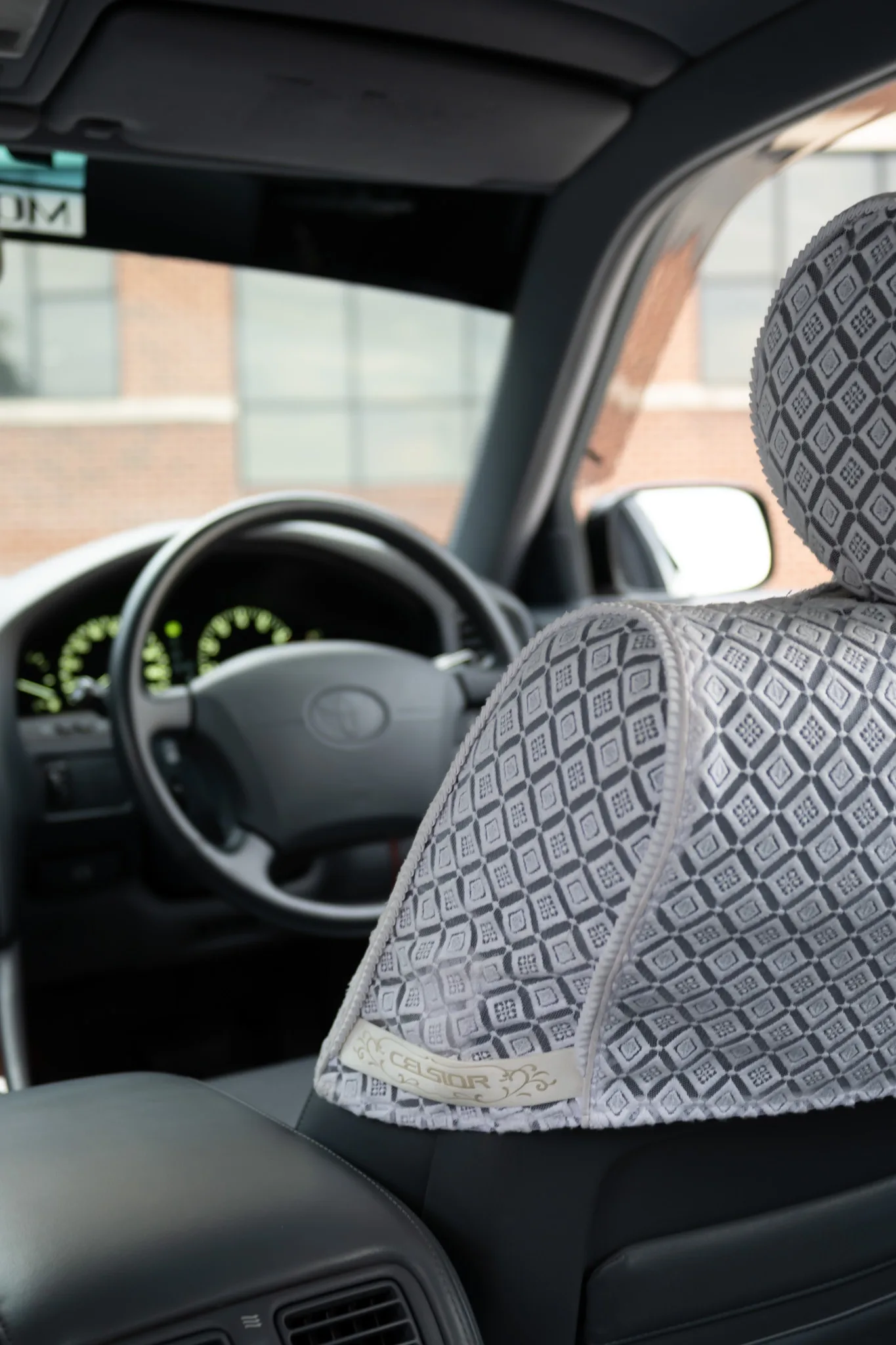 Do you have any advice for other car enthusiasts?
"Never lose the love and desire for cars"
Any inspirations for this build?
"All the videos I watched from Japan Wekfast and all the Bippu style cars I see online from Japan"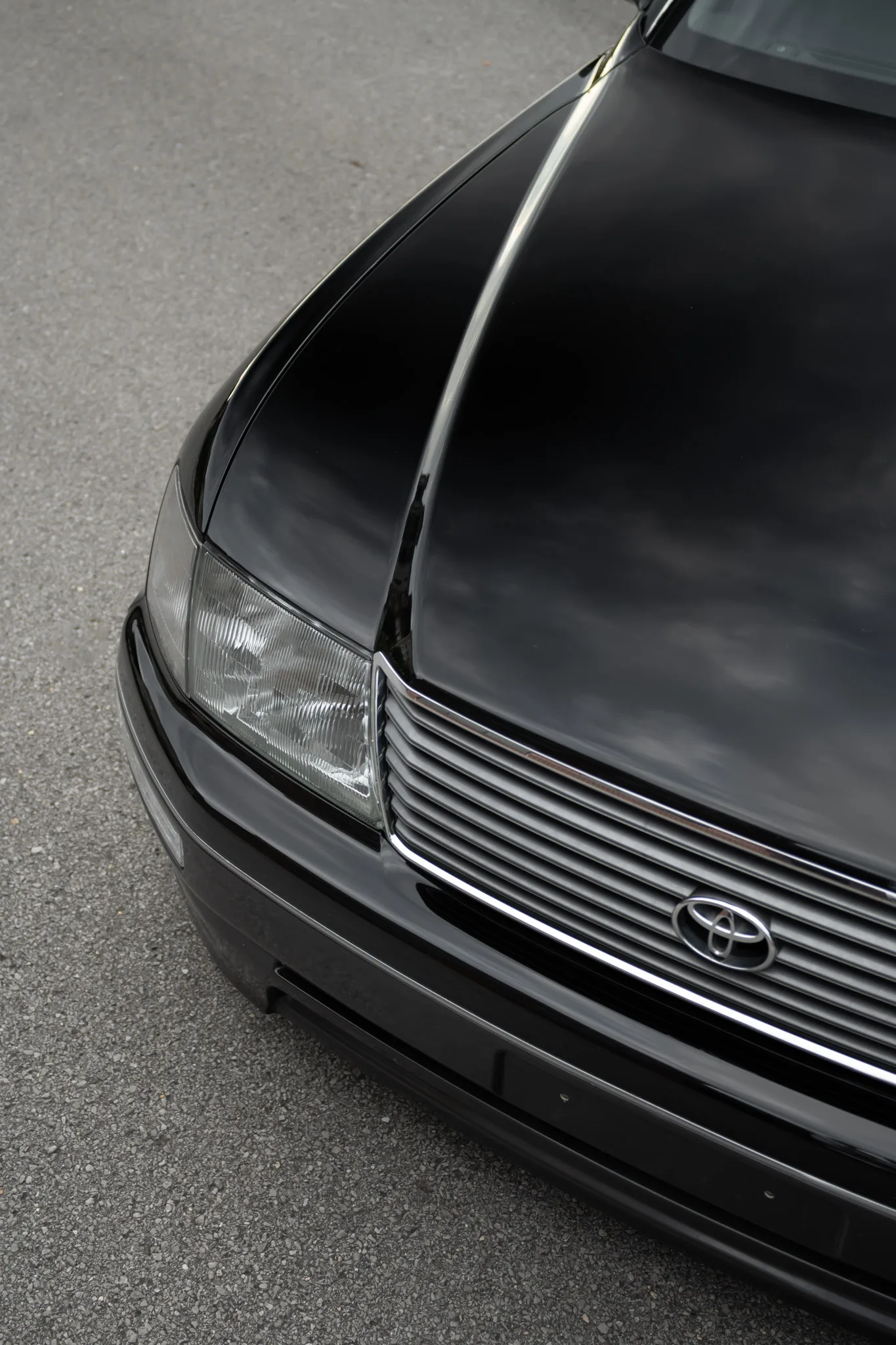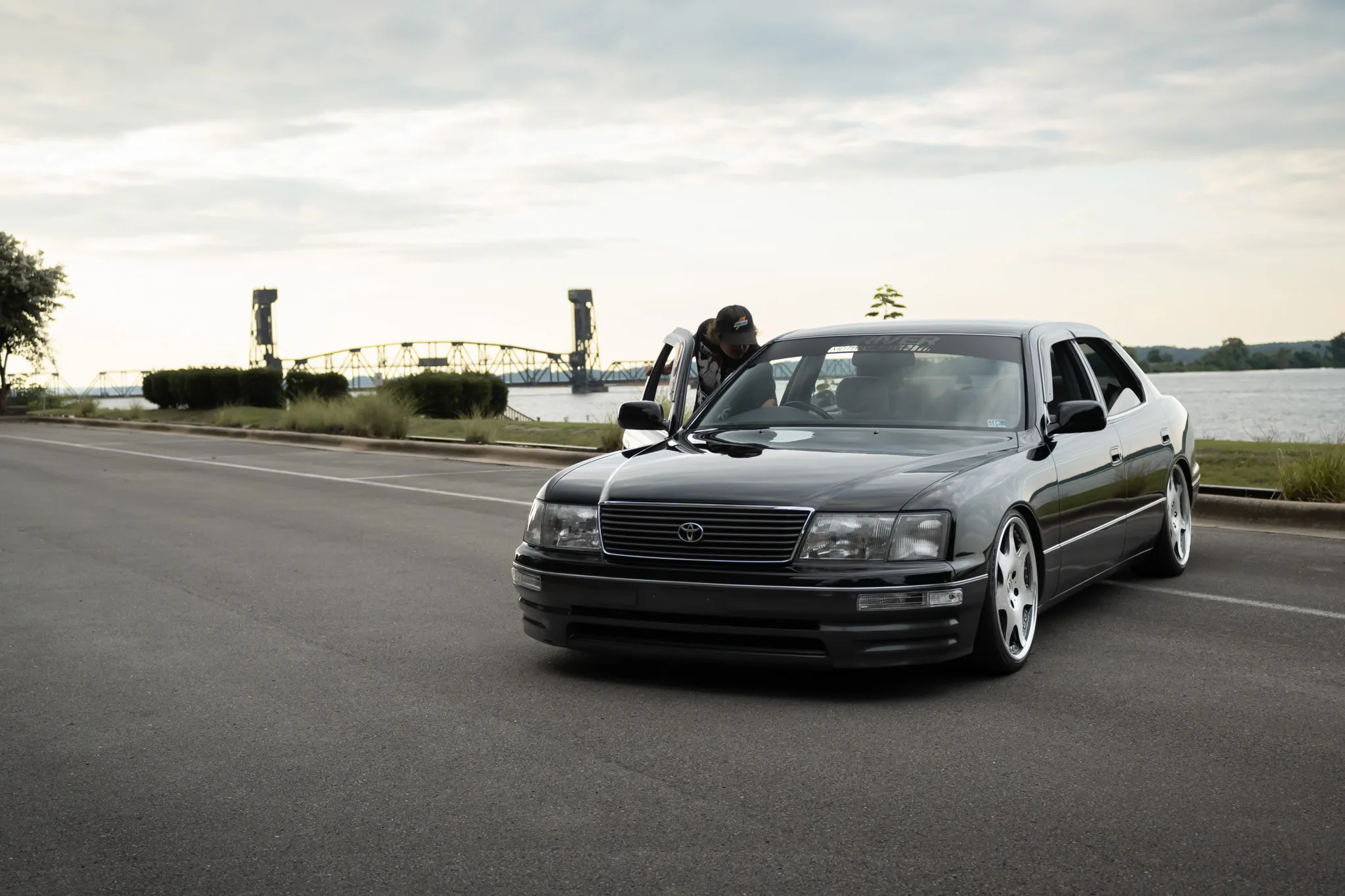 Thank you BJ!
Special thanks to BJ for taking time out of his busy schedule to meet up with me for a few hours to get coverage of this beautiful sedan! The Road Blitz team truly appreciates the desire car enthusiasts have and thankful to be able to share it to inspire others.