How to "ruin" a truck… The right way.
Step one: Buy a 4wd truck for daily purposes. Step 2: Do a few small mods to make it more fun. Step 3: Throw the rulebook out the window, sell the farm, and go all in on said 4wd truck with fully built engine, transmission, suspension and aero bits fit for NASCAR.
This is overly simplified but you get it. We all get it. You buy a vehicle, do a few things to make it yours, and then it snowballs and you dive deep and never look back. In the professional world it's called scope creep, but it's all the same thing when you dive into changing out anything and everything that doesn't suit the vision you have in your head for a build. Dan Hamilton would be no stranger to that. He drove the truck off the lot with the intentions of keeping it very mild before deciding to say "F it" and going all in. Dan even sold his fully built Integra to burn all bridges that'd allow him to back out.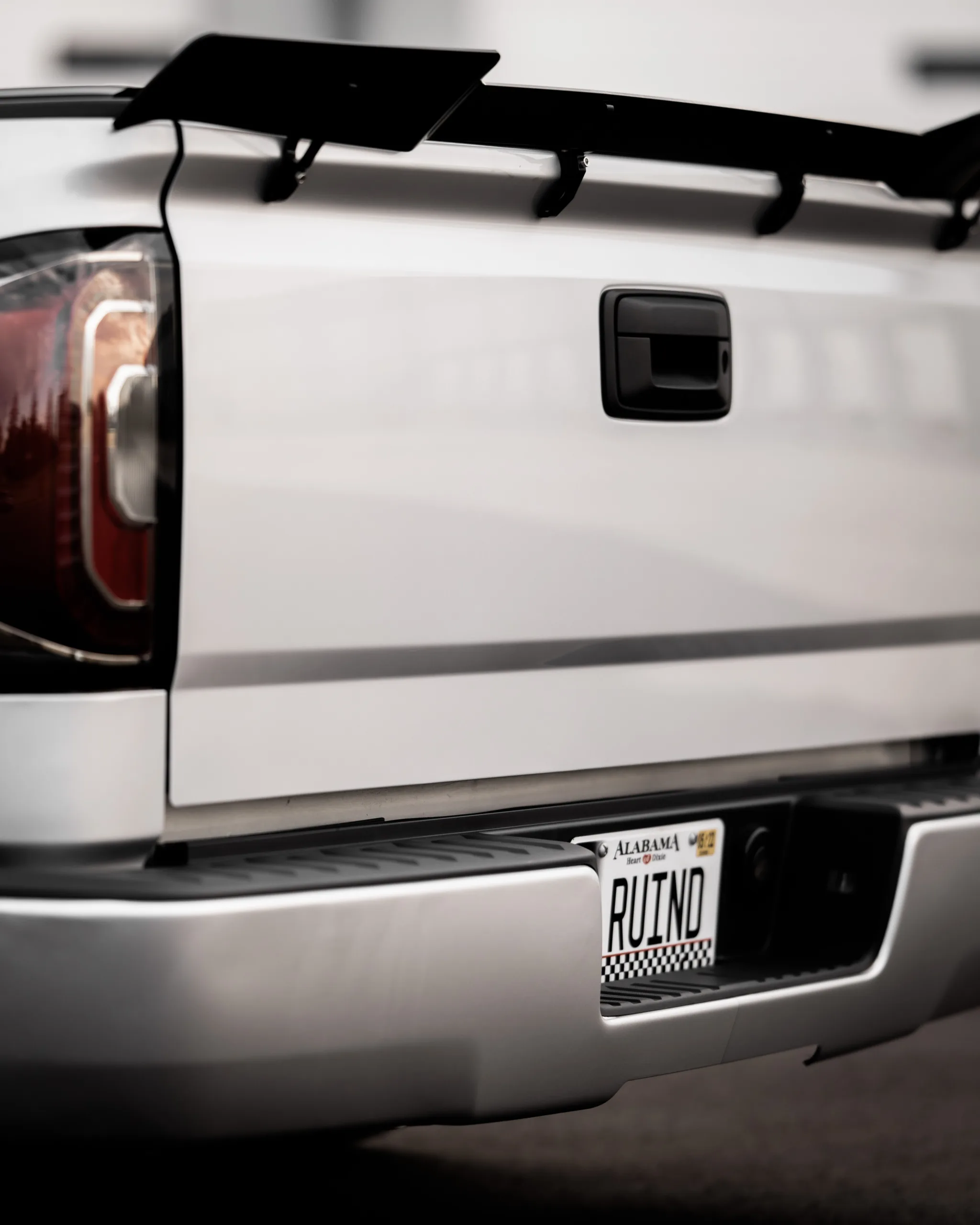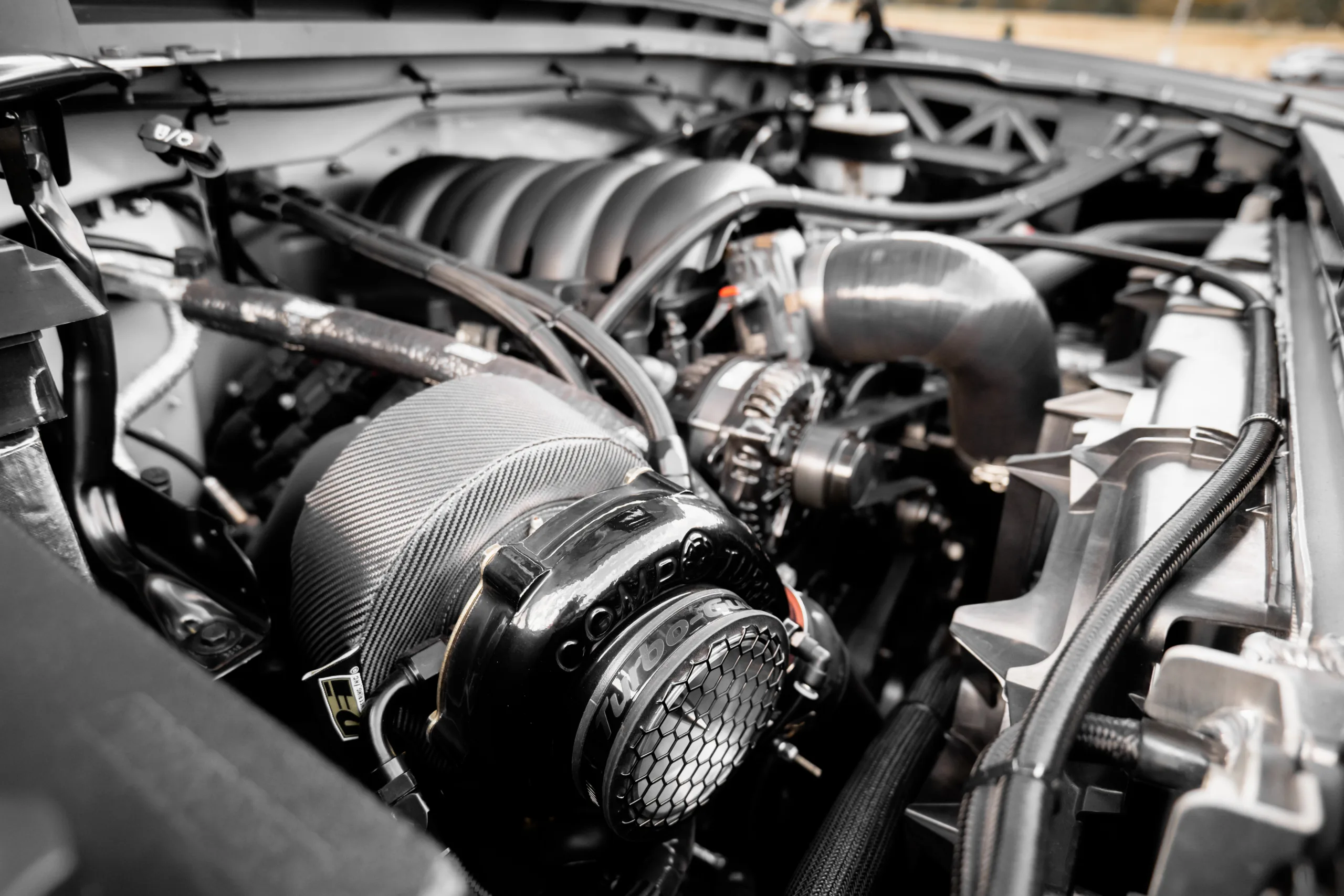 Leave No Detail Untouched
Dan's vision of the truck is 110% communicated throughout every inch of it all. Everything is clean enough to enjoy a meal off of… even down to the underside and backside of bits that won't be seen from the normal eye. He took this level of details to the part where it matters too… say it with me- MORE FAST. The engine was completely torn apart and built by Dan's hands… and beer. He let ATI performance handle the transmission while he sorted out the detail work in making sure the suspension was able to handle 1000+whp capable engine he just built. Calvert Racing and Viking Crusader are hung out back with a DJM flip kit and McGaughy shackles. Dan even relocated shock mounts to make damn sure performance was the precipice. Up front, DJM control arms and Viking coilovers do the duty(lol… duty.)He made sure to give the brakes a special treatment too. A salad of Corvette brake parts front and rear make sure he's able to slow the rocket. The wide body JDM kids would be jealous of his wheels… He wrapped the black 20×9.5 Cosmis xt-006 wheels in 295/40 Nitto nt555 tires.
Unrelenting Standards Yield Incredible Results
Don't think for a second Dan's Sierra is a run of the mill street truck. It's no slouch even on a conservative tune making 750whp. It's a lead rocket with enough power to make a freight train whimper. Dan's unrelenting standard shines through. No stone unturned… The result speaks for itself. Not many cars/trucks are built to the high level that Dan has done here… One thing for sure is his 2014 Sierra is a street truck that a gear head like me daydreams about.