Ford Lightning Generation I
The Generation I of the Ford Lightning included a 5.8 L Windsor FI V8 engine, 240 hp, and 340 ft lbf torque. There were a total of 11,563 1st generation Ford Lightnings (produced from 1993 to 1995). And out of the 5,276 made in 1993, Jason's truck is number 439!
The Ford Lightnings were manufactured in Ford's Michigan Truck Facility in Michigan and were offered as a standard short bed. The 1993 Lightning had 23 "firsts" including: first true dual exhaust and bucket seats (in F-series), first 17-inch wheels, and first use of synthetic lubricant in the rear axles.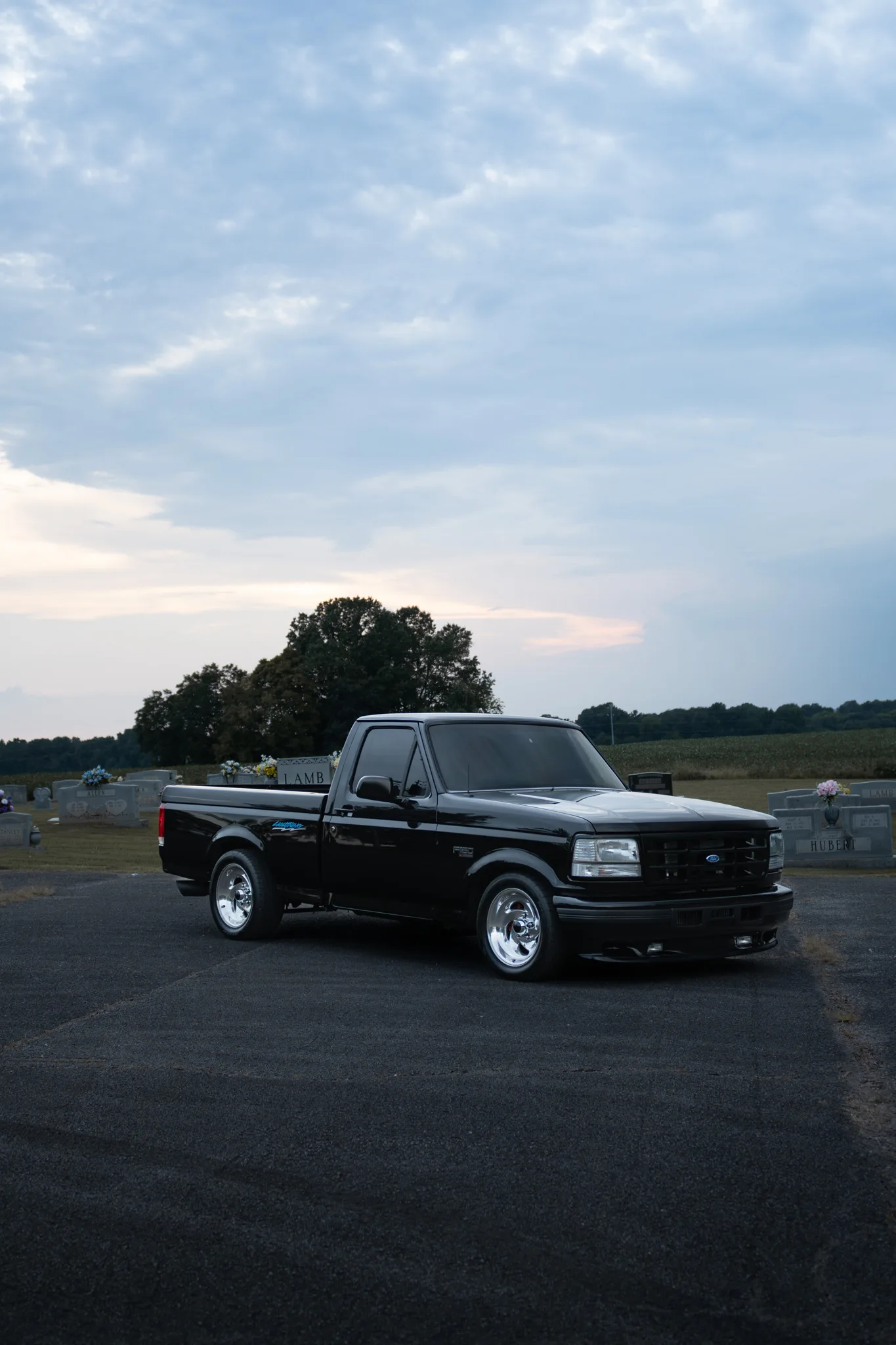 What was your inspiration to get into vehicles and what vehicles have you had?
"I've always liked building things and working with my hands, just a natural progression to cars when I got to a driving age."
Jason has owned the following vehicles:
1972 Ford F-100
1990 Mustang LX
1986 Mustang GT
1995 Nissan 240SX
2012 Acura TSX Sport Wagon
How long have you had this truck and what made you choose it?
"I've had this 1993 Ford Lightning (#439 of 5,276 built that year – build date 2/16/1993) for 25 years now, bought it in 1998."
"I bought my first boat in 1997 and needed something besides my friend's Bronco to tow it. I wanted a Lightning, but never thought I'd find one close so I started looking for a 90s model black Yukon GT 2-door. I just happened upon this truck in Hazel Green and it was owned by a guy I went to high school with (I didn't realize this until I showed up to see the truck)."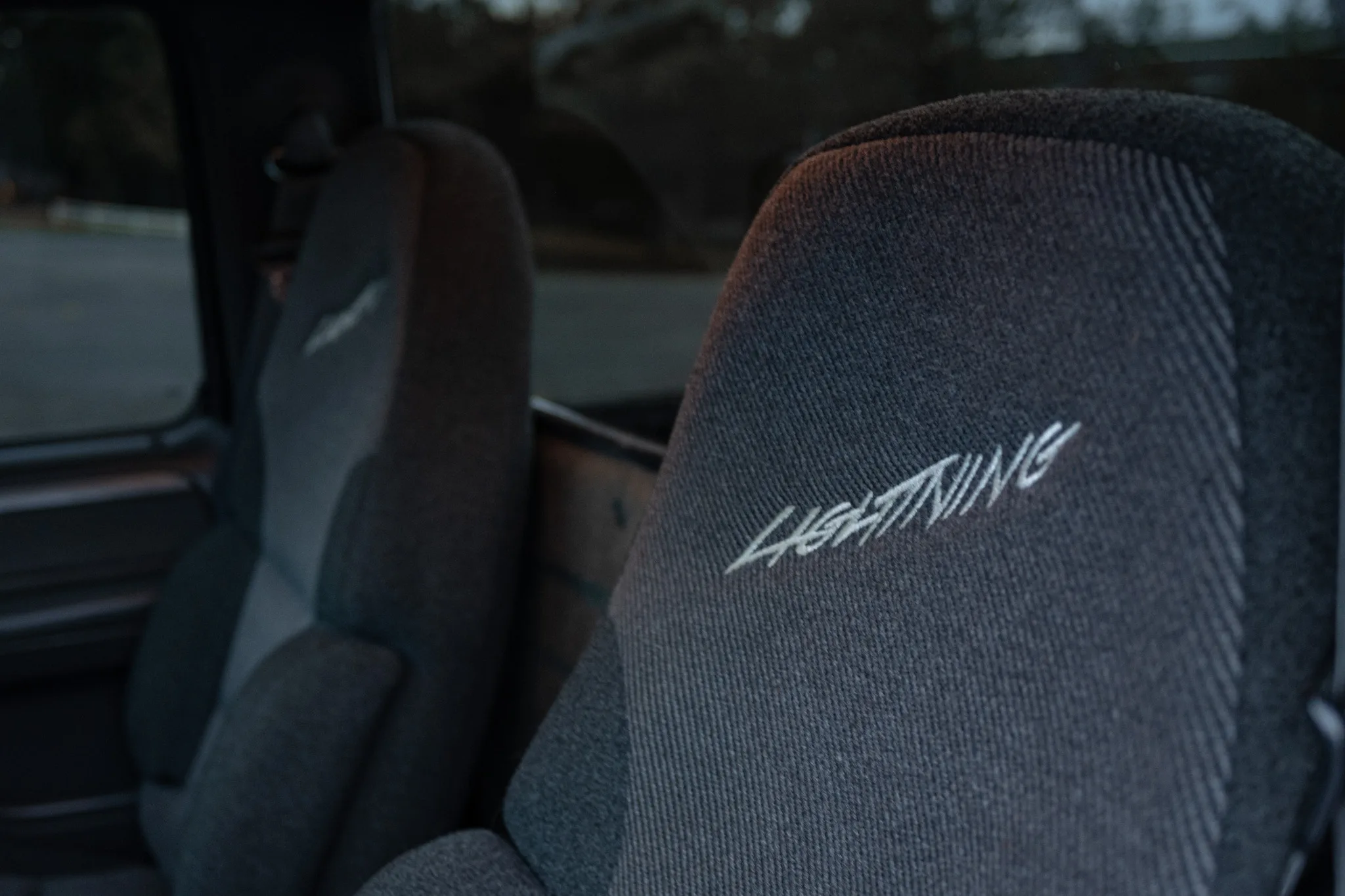 What modifications have been made to the truck?
"Lowered 5/6 f/r
Caltracs
PiMPxShift with 60 lb injectors
Forced Inductions B/W S364 turbo
Custom built turbo kit by Morgan Walker in Birmingham, AL
Crane 1.7 rockers
Underdrive pullies
BBK shortie headers, 4″ exhaust
Level 10 Shift Kit, B&M pan, PS trans cooler
E-150 brake upgrade
Polished factory wheels
Widened 10" rear wheels (currently being polished)"
Do you have any future plans for the truck?
"Nothing in mind currently for mods, just drive it and enjoy the turbo noises I waited about 23 years for. It does exactly what I want currently"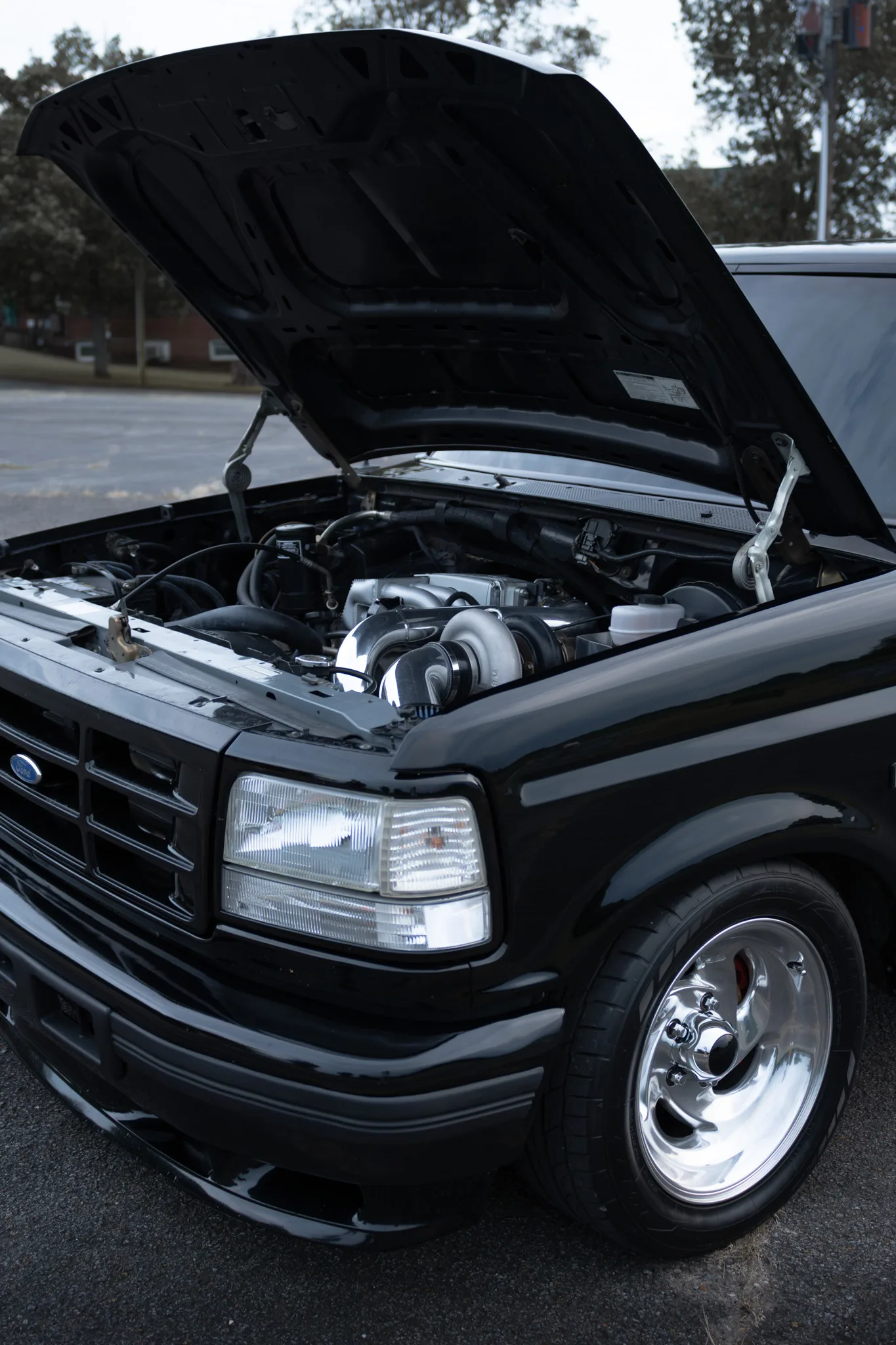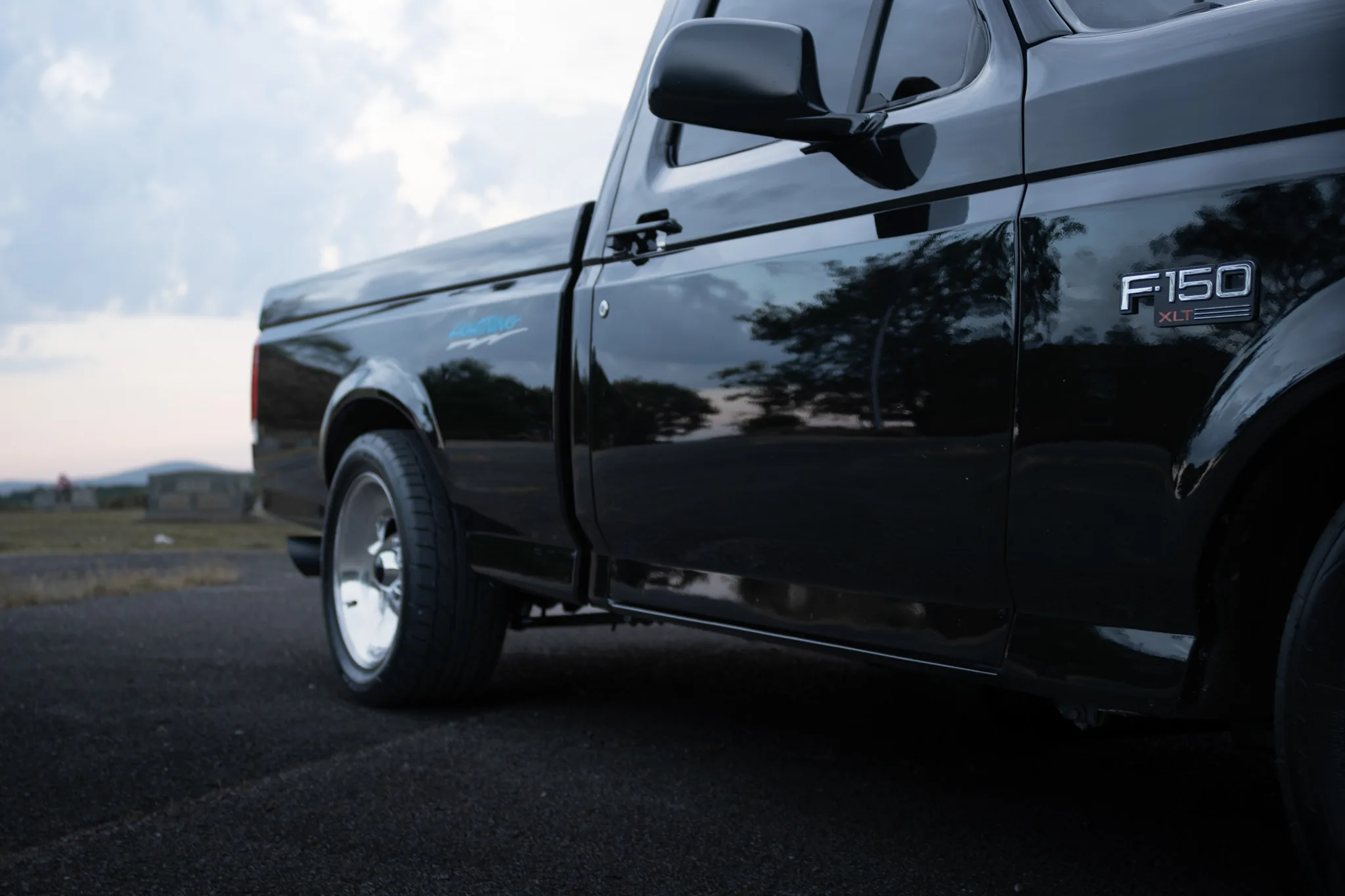 Do you have any advice to share with other enthusiasts?
"Have a plan and stick to it! Don't let others dictate what you should do with your junk! It's a car/truck… drive it! Enjoy it!"
Is there anything that inspired you for this build?
"I always wanted a turbo-powered Mustang. When I sold it to get the truck that desire moved it. I wanted something unique… there aren't many Lightnings, far less of them have a turbo. I may be the only one that tows a boat and mildly uses it still as a truck. I didn't want a racecar, I wanted a truck that could hold its own and still do truck things."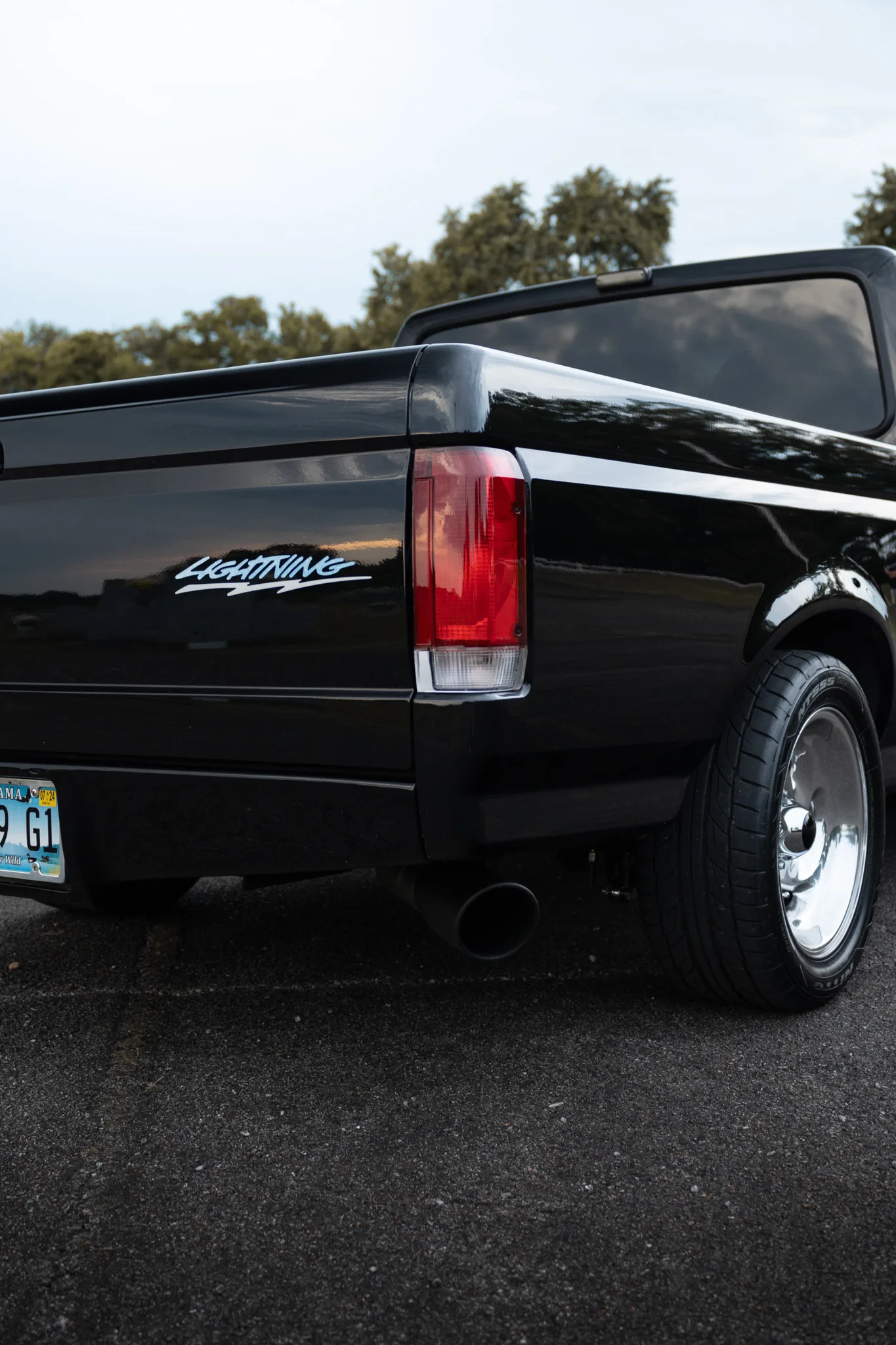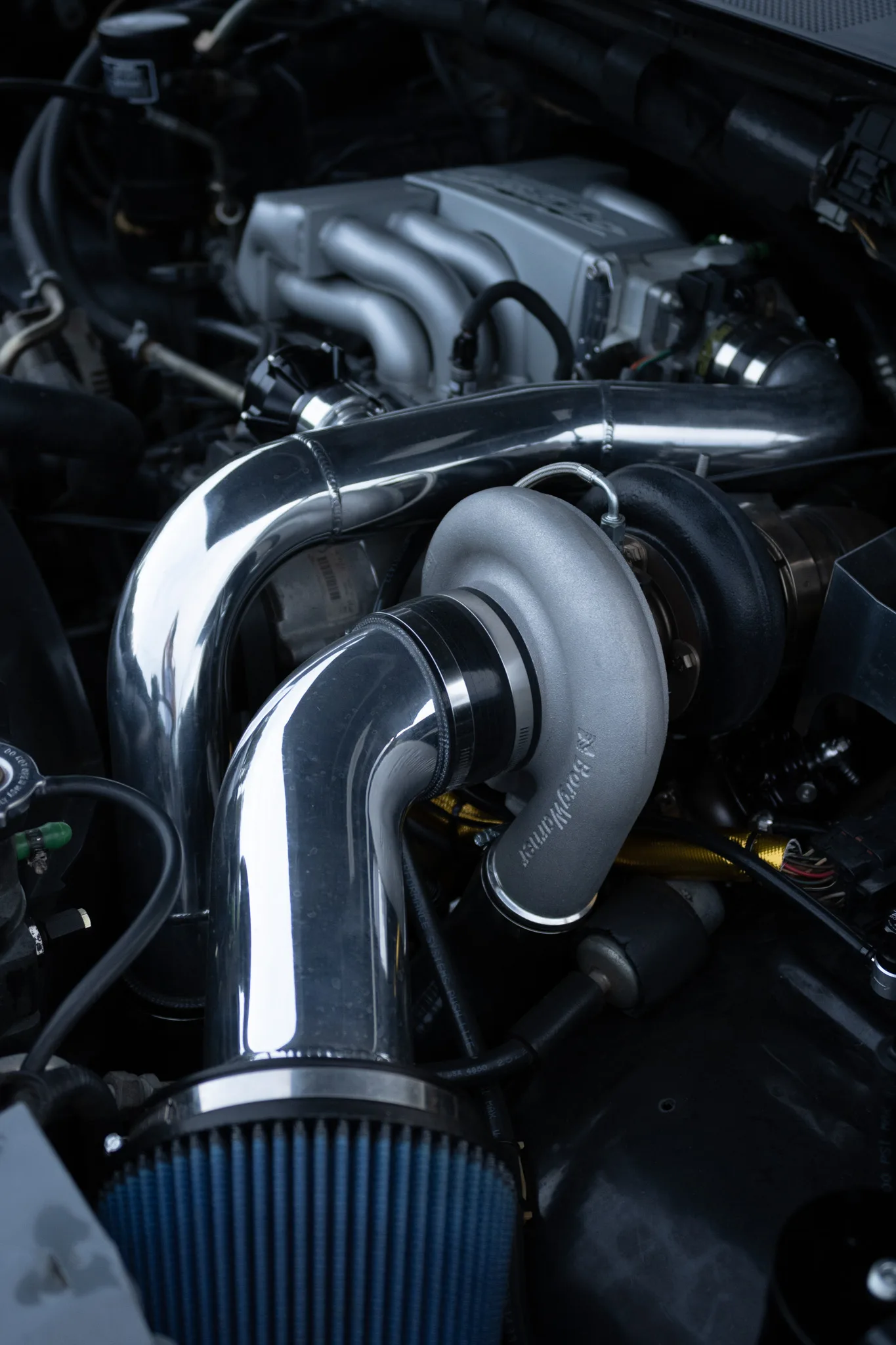 Thank you Jason!
Special thanks from Road Blitz Jason, for sharing your truck, your time, and your inspiration with other enthusiasts to keep the car culture alive.