The FK8 An Undeniable Driving Experience
The FK8 Honda Civic Type R is undeniably a remarkable driving experience that captivates enthusiasts and casual drivers alike. From the moment you sit behind the wheel, the car exudes an aura of high-performance prowess. Its aggressive styling hints at the adrenaline-fueled journey that awaits. As you ignite the engine, the surge of power is exhilarating, effortlessly propelling you forward. The precise and responsive steering allows for seamless maneuverability, instilling a sense of confidence and control. With its turbocharged engine and meticulously tuned suspension, the Type R effortlessly hugs corners, delivering an adrenaline-pumping, track-ready performance on both twisty roads and the open highway. The synchronized harmony of the car's engineering and design elements makes every drive an adventure, enhancing the connection between driver and machine. Whether you're carving through winding mountain roads or simply enjoying the smoothness of daily commuting, the Type R presents an unparalleled driving experience that ignites passion and leaves an indelible impression on those fortunate enough to command its wheel.
Big Ol, Brembo Brakes
This FK8 is equipped with nothing short of mighty Brembo Brakes. These larger-than-life stopping machines harness unparalleled stopping power, granting the driver an unwavering sense of control and mastery. With their sheer presence and unwavering performance, these Brembo Brakes rise to the occasion, taming the beastly FK8 with unwavering precision and confidence. Whether you're unleashing the full might of the engine or pushing the limits of speed, these brakes stand as the epitome of power and assurance, ensuring that every heart-stopping moment is met with unwavering composure and absolute confidence.
A Beastly Powerplant
The mighty FK8 Civic Type R inherits the heart of its predecessor, boasting an awe-inspiring turbocharged inline-four engine with an impressive power output of 306 horses. Seamlessly joined to this mechanical marvel is a close-ratio 6-speed manual transmission, faithfully carrying on the tradition of its lineage, while a standard limited-slip differential adds an extra touch of performance finesse. Evolving beyond its predecessor, the FK8 incorporates aerodynamic enhancements that push the boundaries of downforce, surpassing the outgoing model. With its unleashed potential, this automotive marvel soars to an astounding top speed of 169 mph, solidifying its status as the swiftest and most adrenaline-inducing iteration of the iconic Civic Type R to date.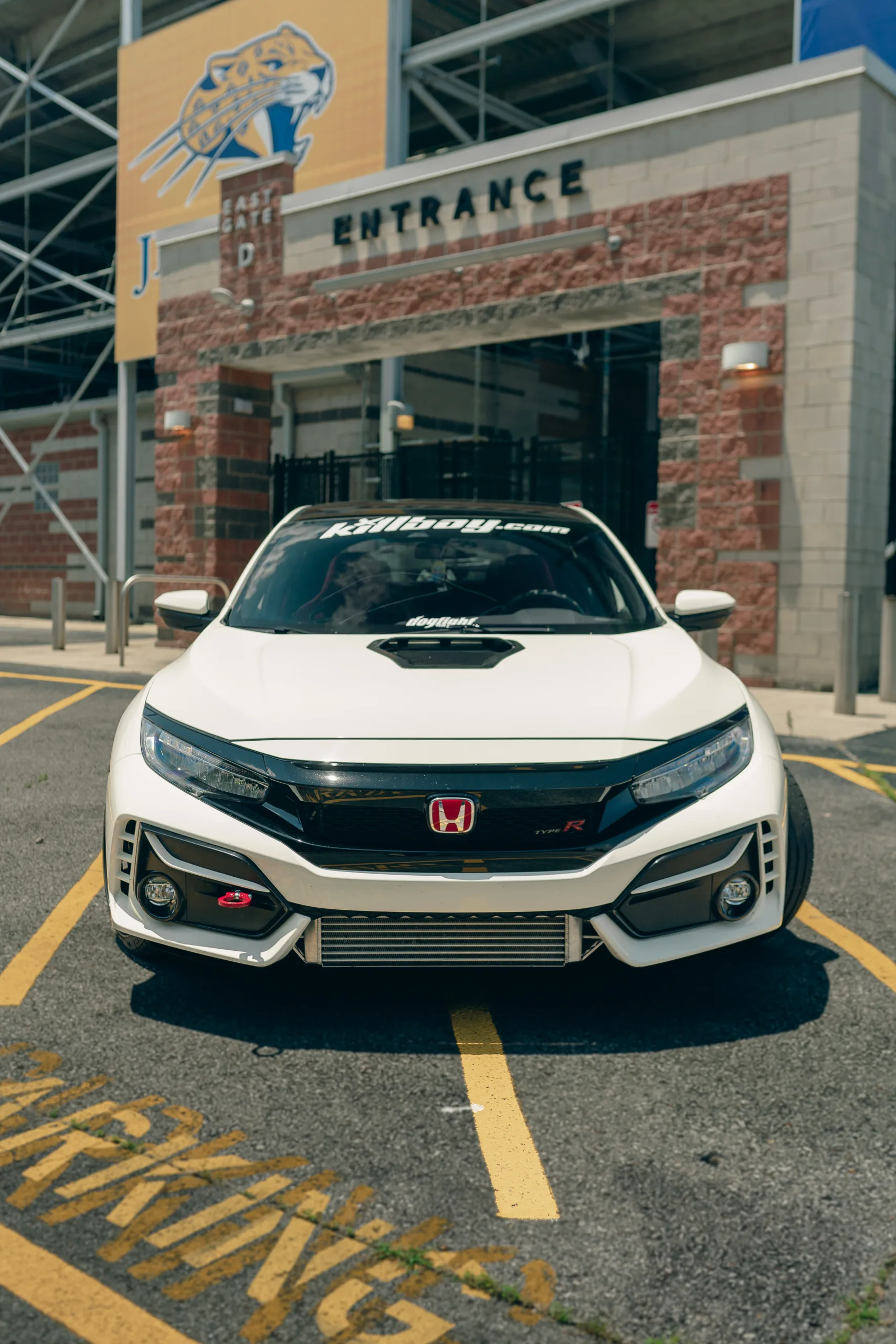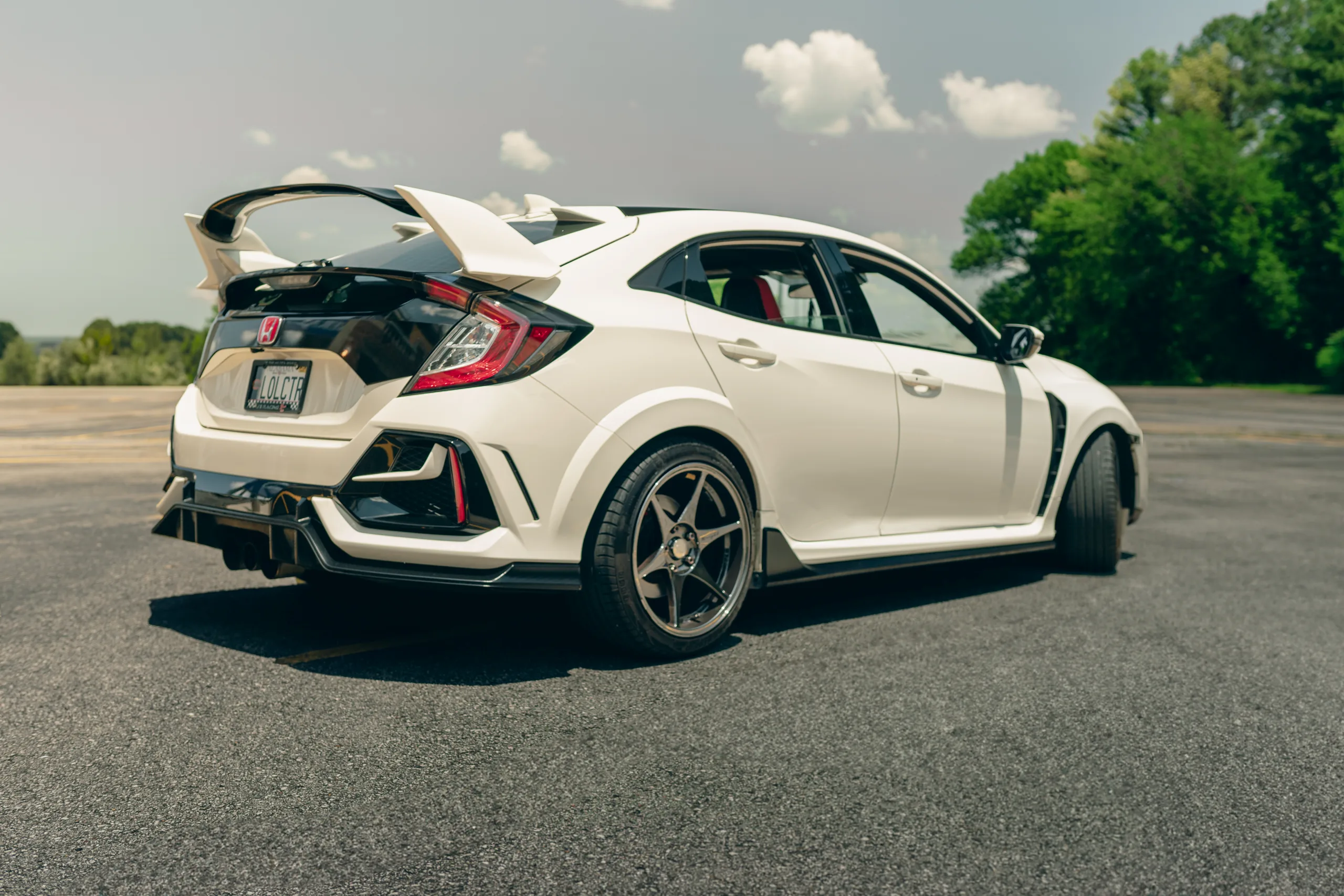 Aggresive Styling
The Honda Civic Type R refuses to conform to the norms of blending in discreetly. It proudly flaunts an audacious and assertive exterior, designed with a singular purpose: to unleash unbridled speed. Showcasing an unabashed disregard for conventional aesthetics, the FK8 edition of the Type R emerges as a truly polarizing design, etching an indelible mark in the annals of automotive history. Its aggressive stance and captivating lines capture attention and provoke admiration or intense debate, leaving no room for indifference. In a world where conformity reigns, the FK8 Type R dares to defy expectations and ignite passionate conversations that echo through the corridors of automotive enthusiasts, forever imprinting its rebellious spirit in our collective memory.