The overlooked legend
This is Johnathons FK8 Civic type R. But before we dive into his plans  for his FK8 lets take dive into the past. The Honda Civic Type R has a lineage that is somewhat over looked by other Japanese giants like the GTR, Supra or Evo. Meanwhile Type R name plate carries a line of amazing cars from the 90s through the early 00's. But lets look at the DC2 integrea Type R which is where it started for the FR layout carrying the Type R badge. The integra Type R was built to complete a lap at Tsukuba race way at a 1:08 lap time like the R32 GTR. The integra fell short by one second placing a time of 1:09 which was unheard of from a front wheel drive car from the 90s! I bring up the integra type R because Hideki Kakinuma (The head project leader for the FK8) took inspiration from the DC2 over 20 years later!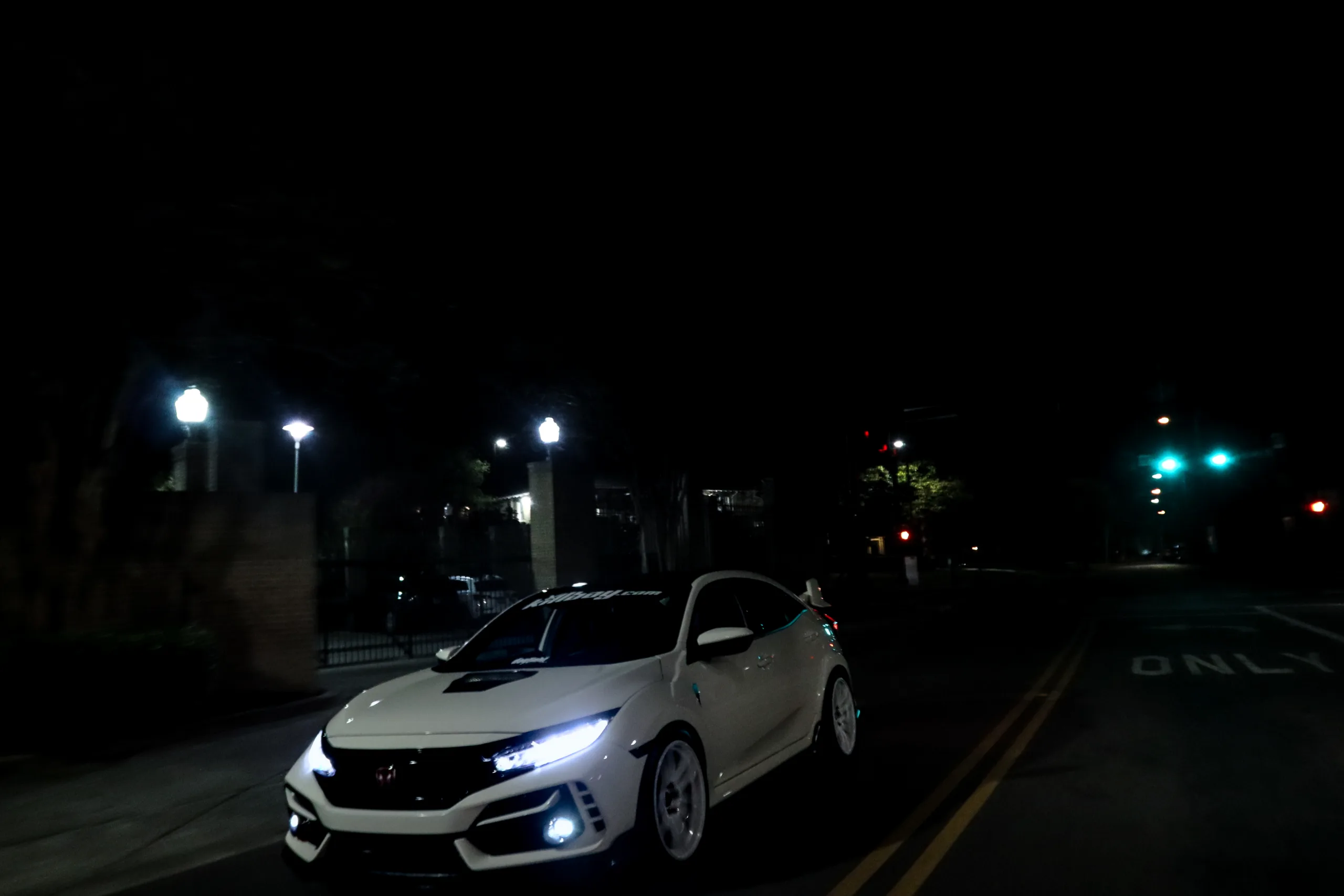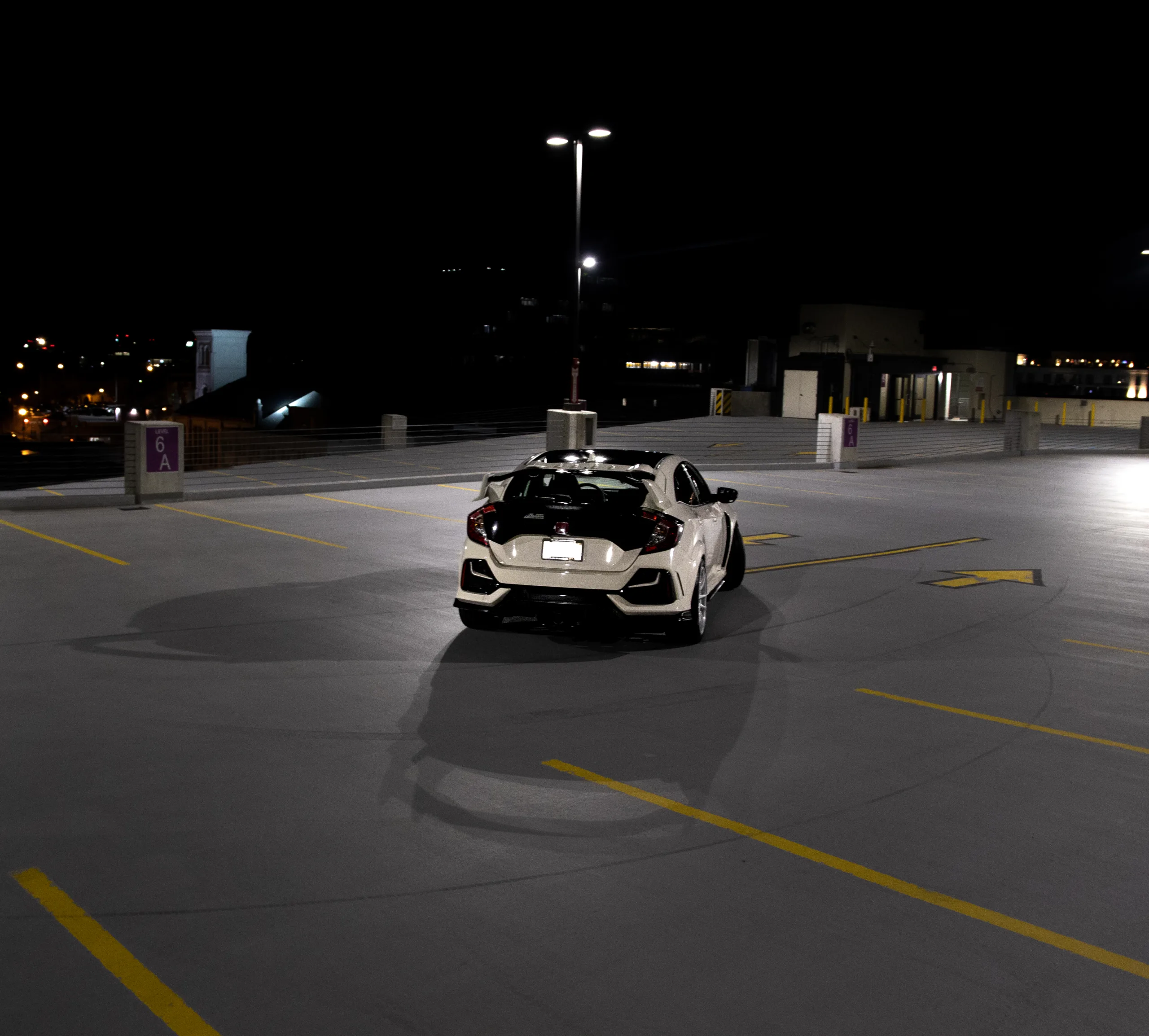 Track Monster And Grocery Getter
Now after sharing some of the lineage carried by the Type R badge, lets dive into the monster known as the FK8 Civic Type R! In 2017 The civic type R set a lap record of  7:43.80. Lets think about how fast that is for a four door family car built to set a record, the first generation audi R8 V10 only set a record of 7:44 in 2009. Yes that maybe almost a decade of difference but that still absolutely insane for a front wheel drive car like the civic Type R!
Johnathons Story
When asking Johnathon the back story of his Type R this is what he told me, "I bought this car with no intention of racing it, until I saw the true nature of it!". He's seen and experienced the amount of abuse the car can take and it just takes it. Jonathon travels to different events for drag racing, track, and the occasional off road rally type fun we all enjoy! So far the upgrades for the car are an upgraded turbo inlet, intercooler, shifter upgrade, intake, and some weight reduction to set some crazy lap times!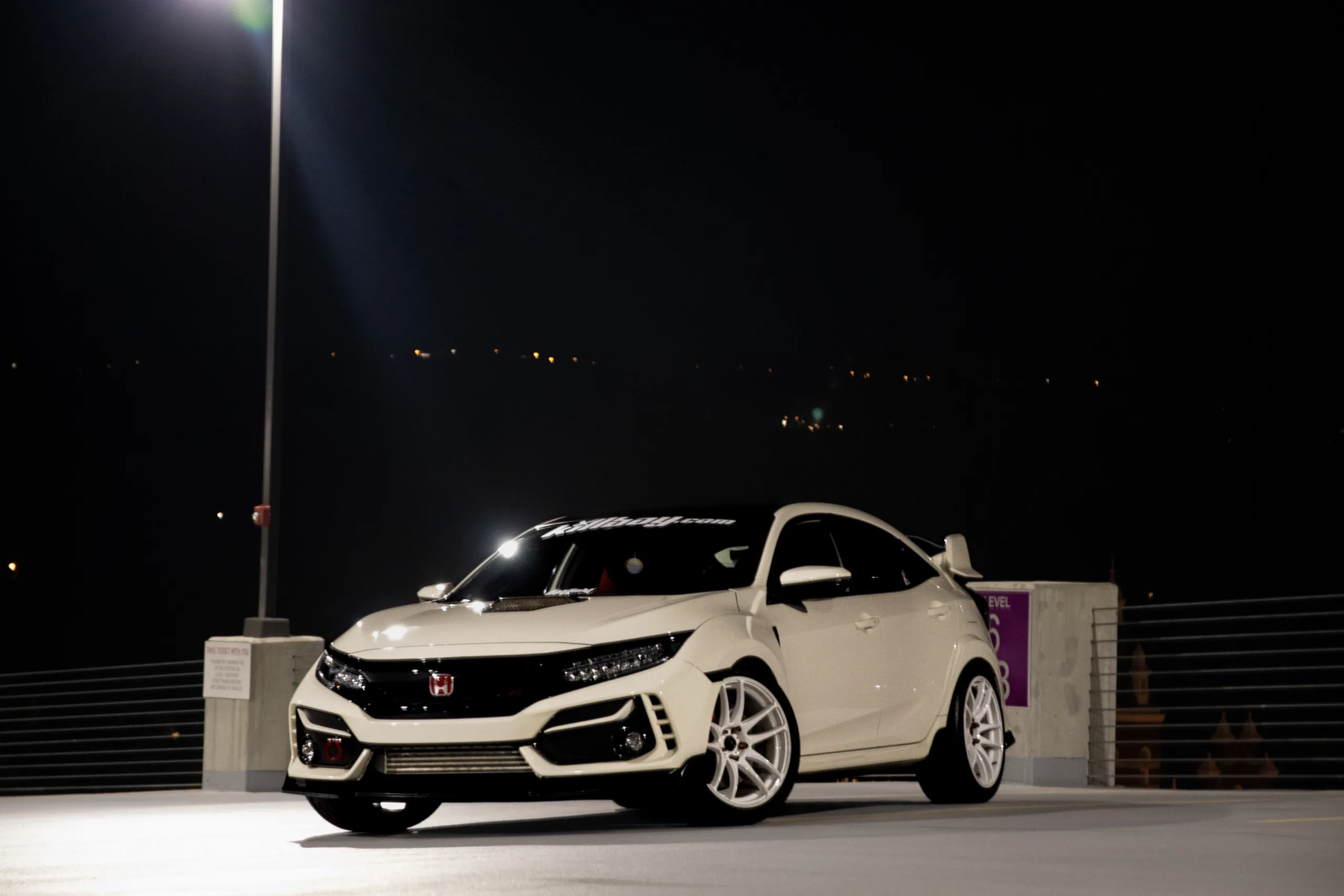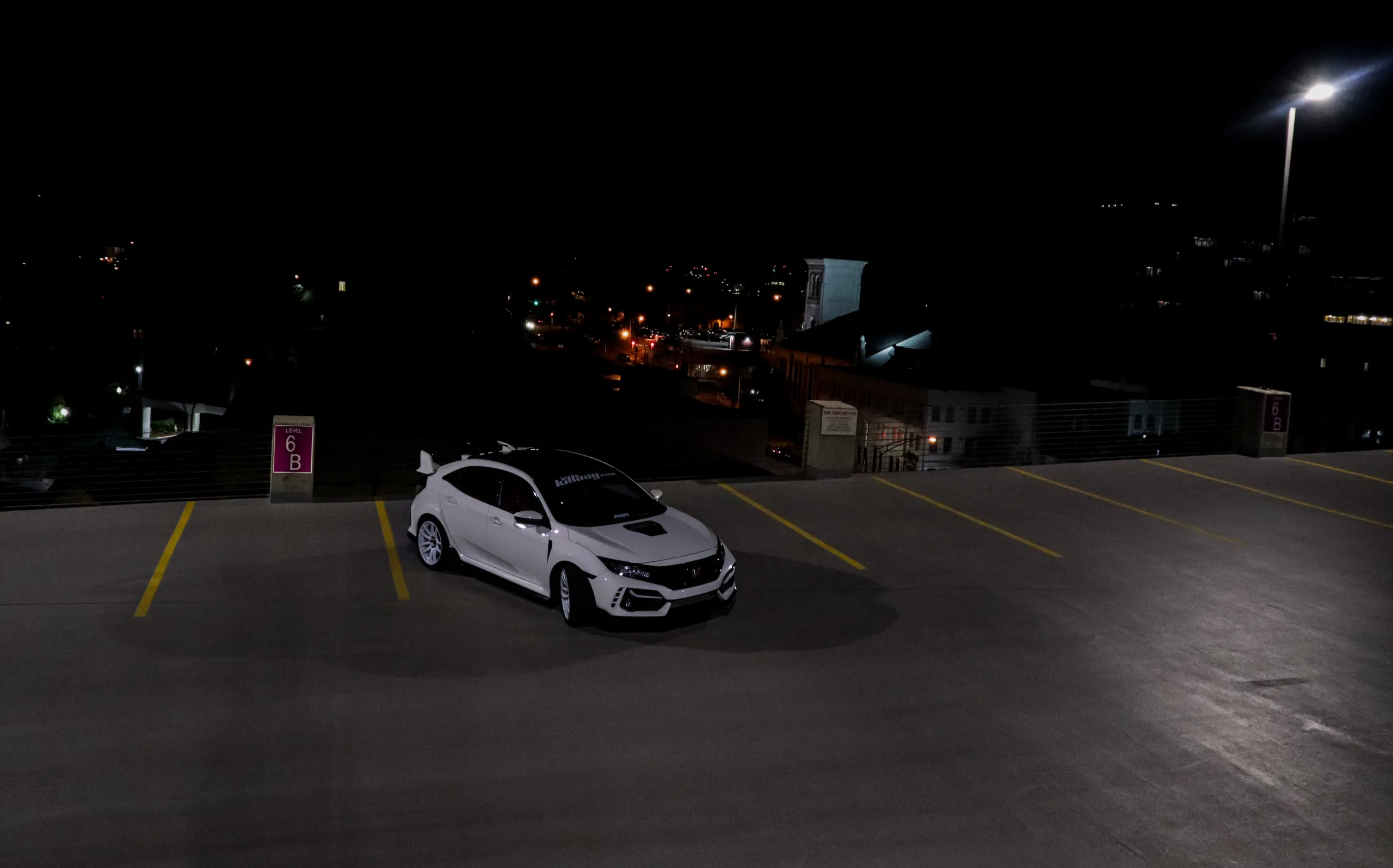 The Way Forward
After discussing the Lineage of the Type R badge, and Jonathons story with the car, you may be asking whats next? Well don't worry we wont leave you wondering on it? His future plans for the FK8 are to go Full bolt on including a bigger turbo, JS racing carbon fiber wing, carbon fiber hood, Regamasters EVOS White edition, swift springs, and JS Racing headlights. The FK8 is truly an amzing platform for the lineage it carries, and the future records it will continue to break.