New In Blue
A lot has changed since we last saw Ken's car. The biggest change is a brand-new blue wrap!
Dancing To A New Tune
Ken's Si was recently tuned by Suja Motorsports in Athens, Alabama. In his own words, the tuning process was; "hands down the best experience and best service I have received, and want to give a huge shout-out to them! I had my acuity true cold air intake installed, skunk 2 catless header, and full skunk 2 mega power 77m exhaust. Made good numbers 206whp torque was 191. It's gotten a lot faster than before and has always been giving people a hard time on the streets racing from a stop because at the moment my setup is only good from a stop as far as straight line racing but I have wrapped my RPF1's in 245/40/17 Continental Dws06+ and they have been the absolute best tires I've driven on as far as all seasons. Yes, it is on a flame tune as well but not excessive as far as shooting flames constantly but she will spit some flames out."
Lots Of Shows Have Been On His Calendar
I have been getting accepted to a lot of indoor showcase events lately (in fact, Ken is in the showcase at Elite Tuner as this feature is getting posted) and it has for sure boosted my confidence in my car although it's nowhere near perfect yet.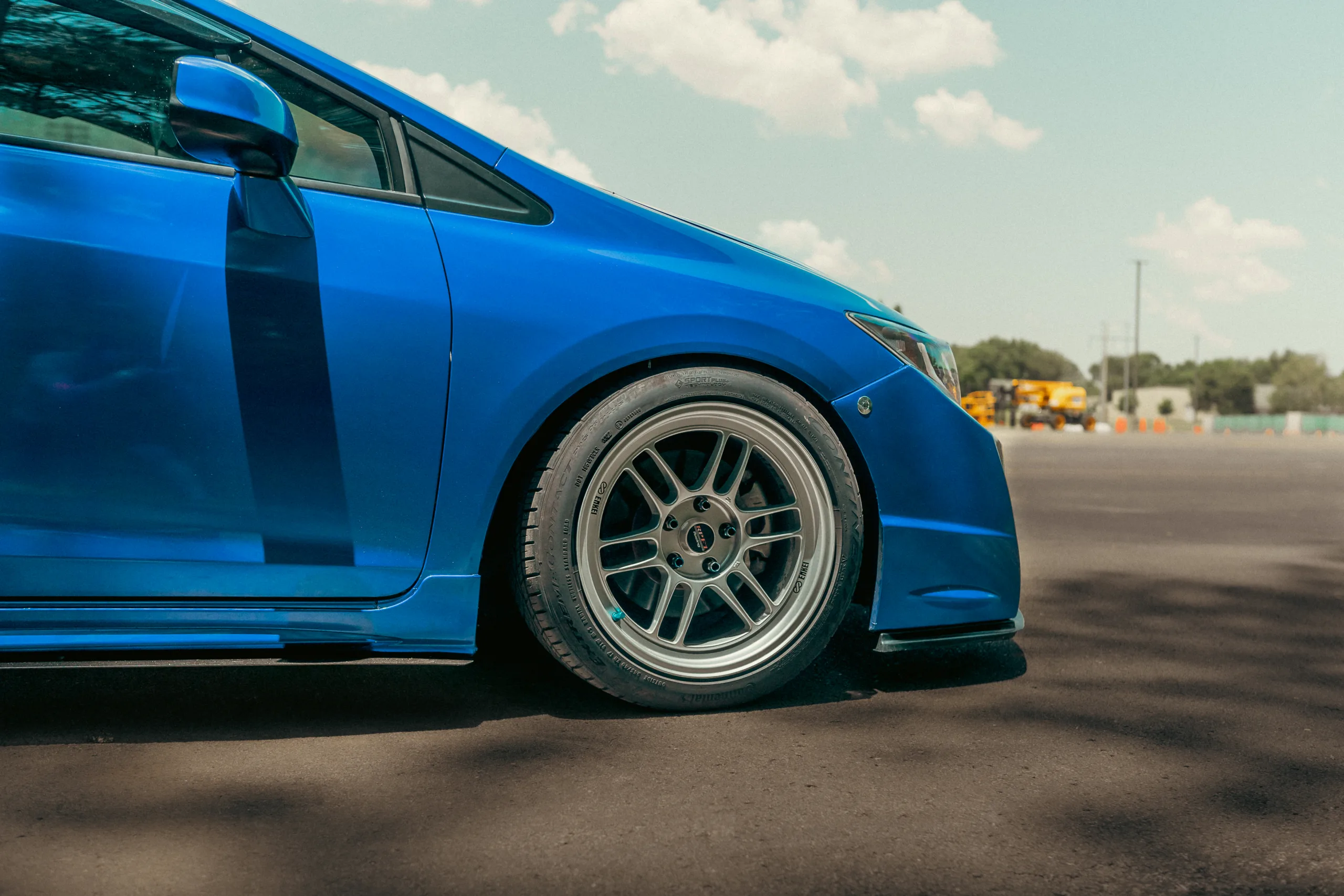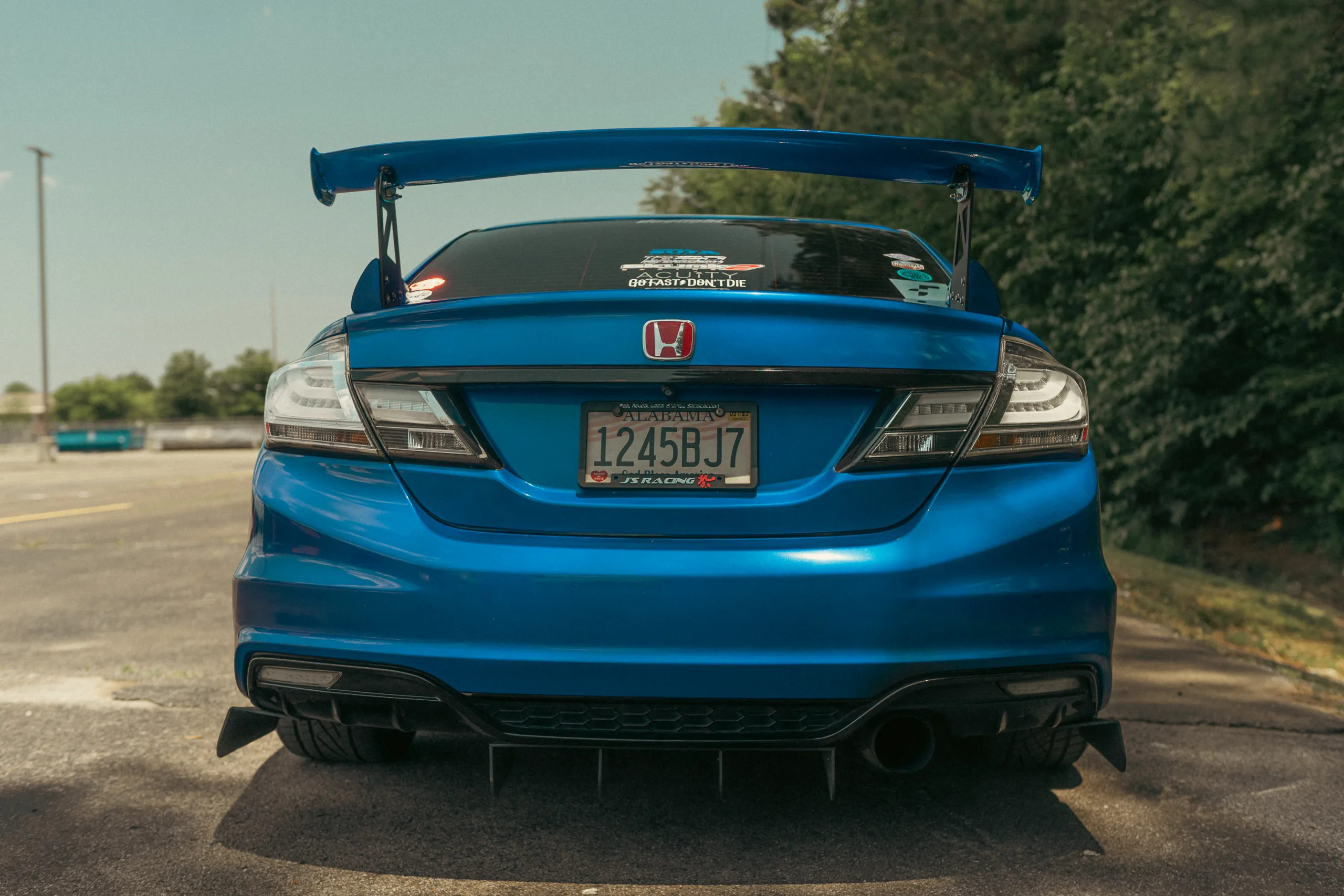 Wider Wheels On The Shopping List
I do plan to get a wider spec wheel possibly a 9.5 or a 10 and retrofit my 8th mugen RR flares on my 9th gen because I've never seen anyone do that yet. I'm thinking of more ways for me to stand out and at the same time making myself happy with the car. I have a Merc racing supercharger kit I got for it and a K20A2 head coming to swap onto the car and hope to make at least 450whp if possible if not then 400 is great with me.
A Big Thanks To All His Supporters
Ken also wanted to dedicate a section to thanking the companies and people who have helped this build come together.
As always Suja Motorsports will be doing the work I have a huge thanks to them for being so awesome and going out of their way to help me when I need it and to make sure my car is running top-notch as if it was their own car. Also AK Tintz for all the tint work on the car.  I currently have 4 more showcase events coming up and I'm looking extremely forward to it! The biggest one would be Elite Tuner in Charlotte, NC! Big thanks to my friend Teddy for telling me about it.