"Mister two?"
Who is Mister Two? Let me introduce you, but first we have to go all the way back to the Tokyo Auto Show in October of 1983 under the name SV-3. By the second quarter of 1984 the MR2 had hit the market! Why did Toyota choose the name MR2? They wanted to keep it simple, Mid-ship, Rear-wheel drive, Two seater! There are 3 different generations of the MR2, the AW10/AW11 (First gen). AW20 (Second gen), and the AW30 (Third gen) which is what we will be covering here!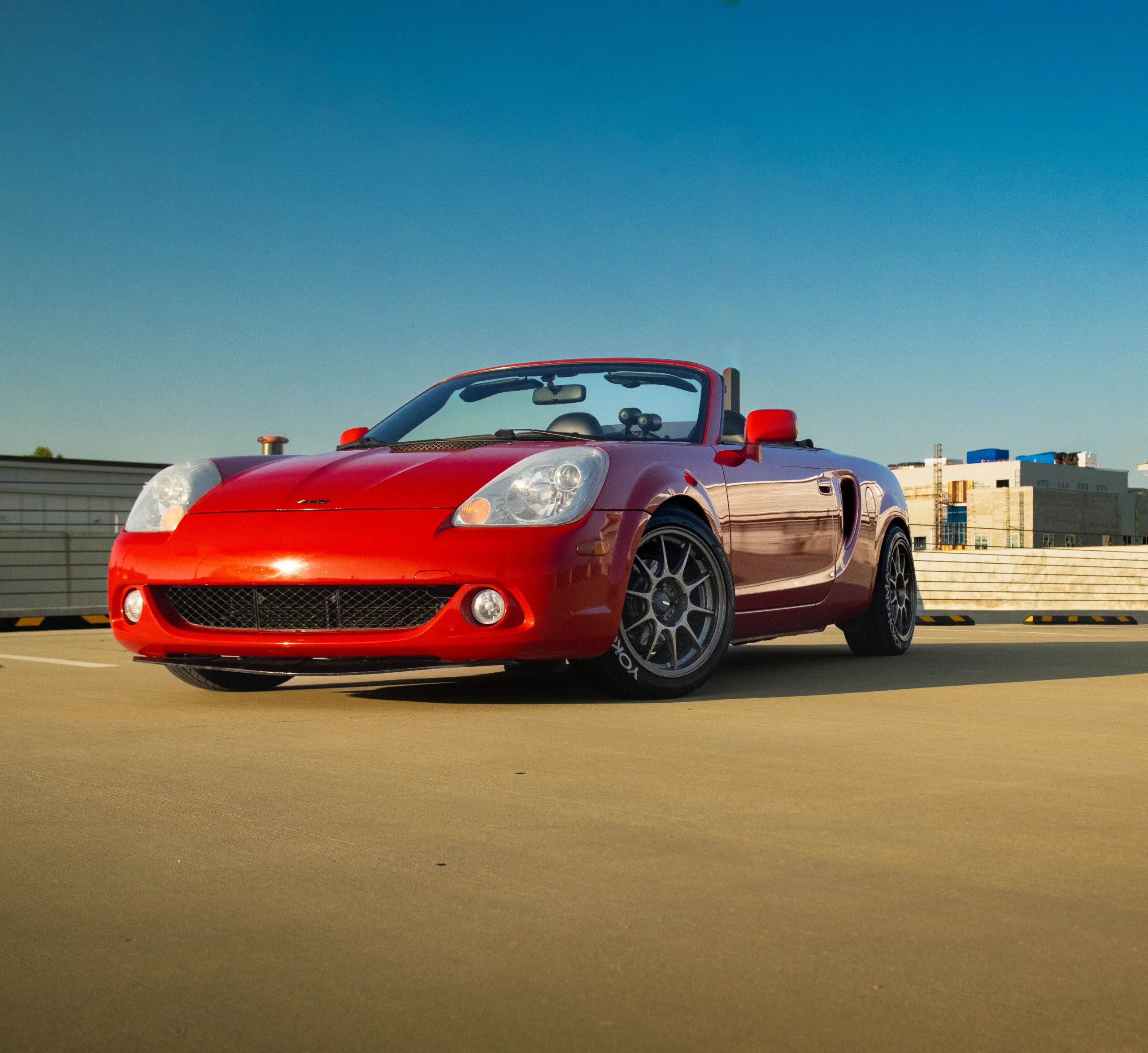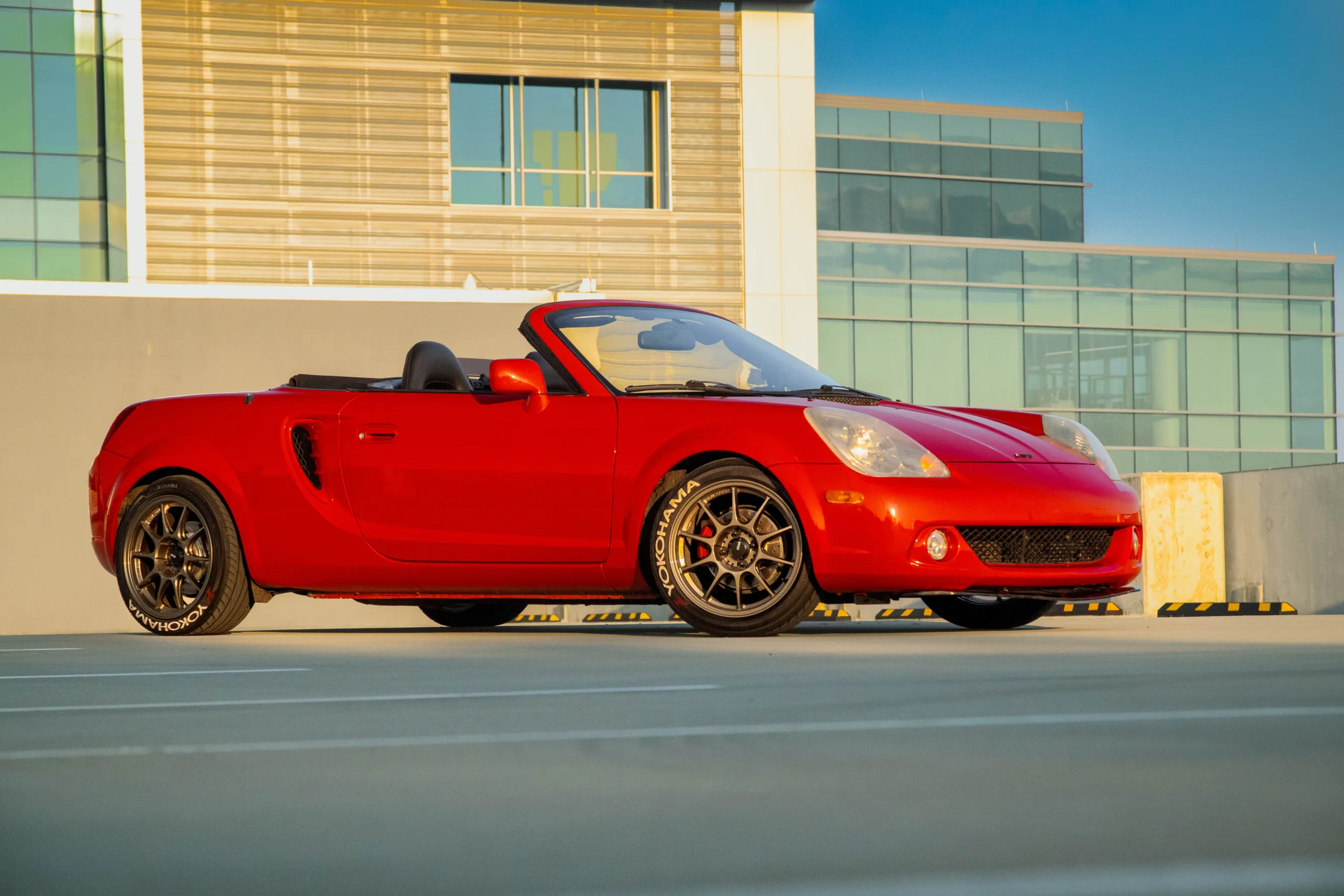 Matts story
I met Matt randomly and saw this awesome MR2! I definitely had questions about it, and knew I have to get a shoot of it! When talking about this immaculate MR2 Matt told me this car started out as a six speed AMT (but the original owner swapped it to a true manual six speed!) with only 82k miles on it when he bought it from the original owner! But like any good car guy we know we can't leave such a fun car stock! Where's the fun in that?
The build begins
Once Matt got his hands on this MR2, he thought what can make it better? Boost! SO he added a 28mm Ball bearing turbo! What about an intercooler? Who needs that? Not this MR2, instead he's running water/meth injection! Now with a mid-engine car with no intercooler how does one keep the temps under control? Easy, a 19 row oil-cooler, electric fan, modifying the rear bumper, and the rear deck lid to help airflow. With all this being said this small but powerful 1.8 1zz-fe engine with 8-9psi of boost has lightweight (2155lbs) monster making 250hp and 217lbft of torque. With this set up the power weight ratio is insane at a wild 8.6lbs per 1hp! So, how does Matt manage all this? an Apexi Power FC ECU. To get the power to ground there's an exedy stage II clutch, pressure plate, 205/45/16 yokohama adven fleva tires, KYB struts with tein springs. With all that power in a light car you need a way stop, and fast! That's why Matt chose drilled and slotted powerstop rotors with carbon pads!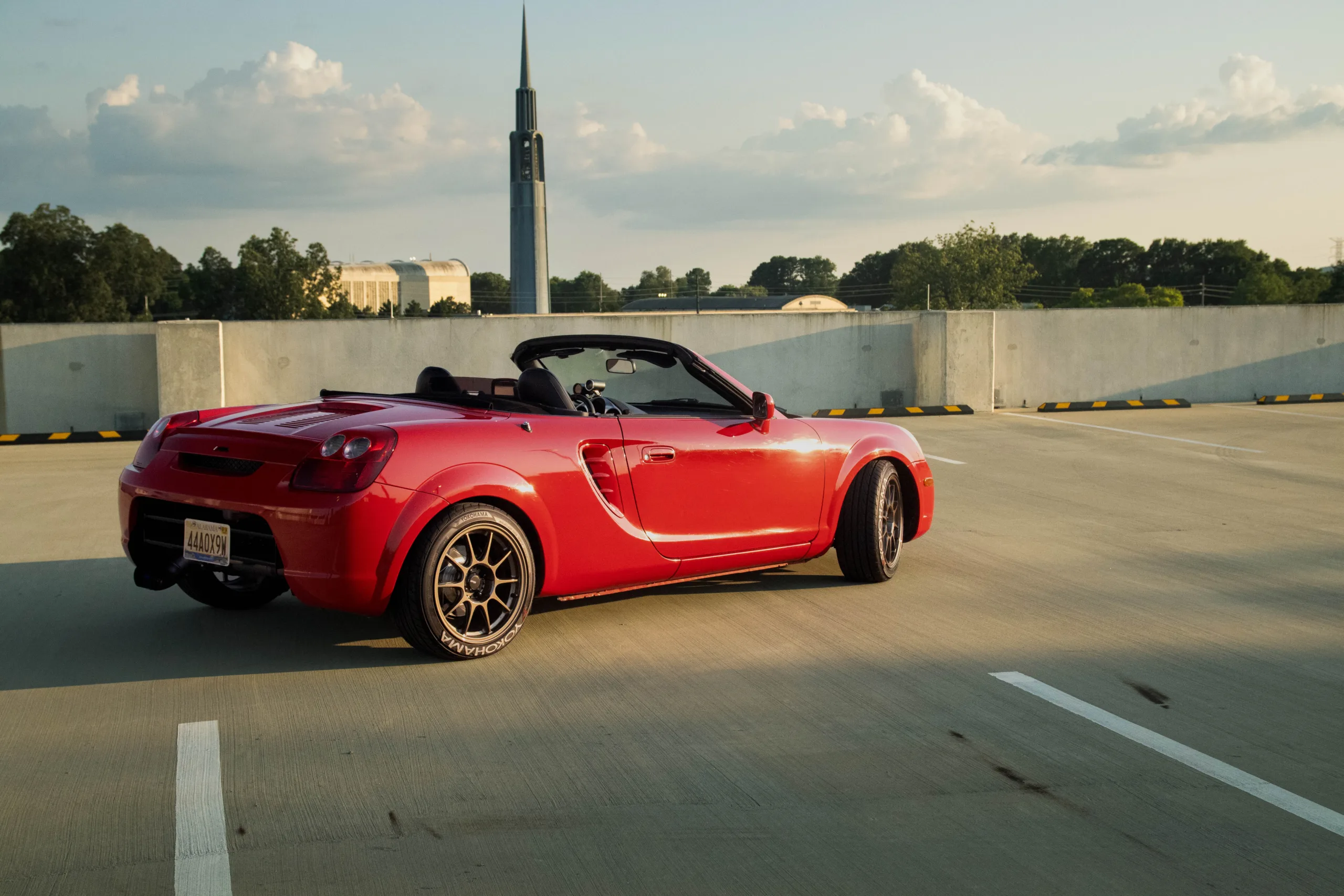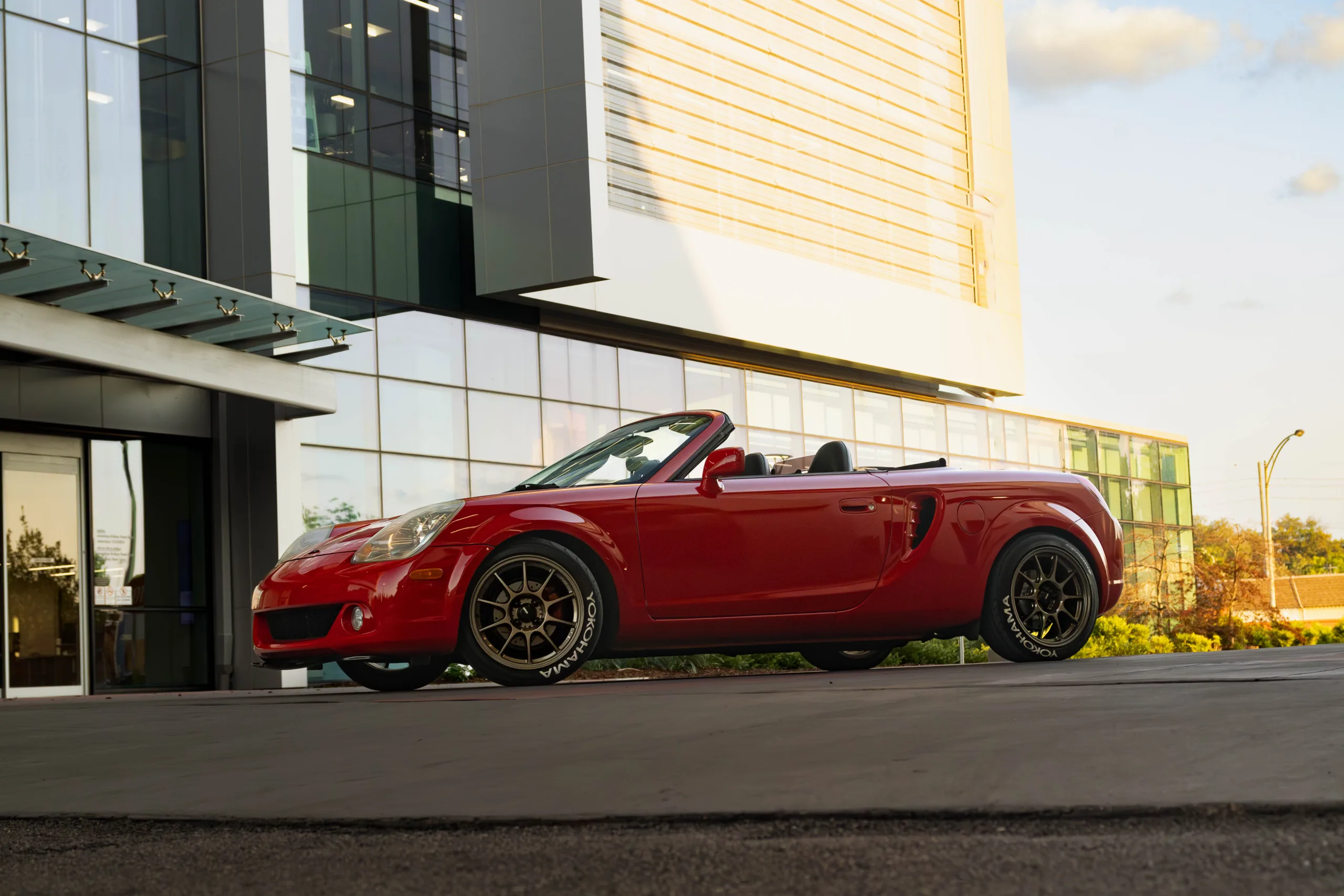 Tuning?
When talking to Matt about tuning he said, "It's hard to find anything plug and play around this time frame of cars is limited, so I searched and was happy to find someone local with experience". Then he brought up, Carlo Lovoi at Suja Motorsports to handle this unique set up. When it comes to tuning Matt highly recommends Suja Motorsports out of Athens, Al. Their customer service is amazing and will really go the extra mile to make sure you're able to squeeze every ounce of power from the set up you have!