An Iconic American Legend
When you think of 90's American Supercars, there was usually one car that would come to every car enthusiasts mind; the Dodge Viper. Many of us had posters of it on our walls, read about it in car magazines, or even had the opportunity to take one for a drive. The Dodge Viper GTS was regarded as one of the most iconic cars of the 1990's, and greatly called back to the sports cars of the past. It marked a great leap forward in the evolution of the unbridled American Supercar.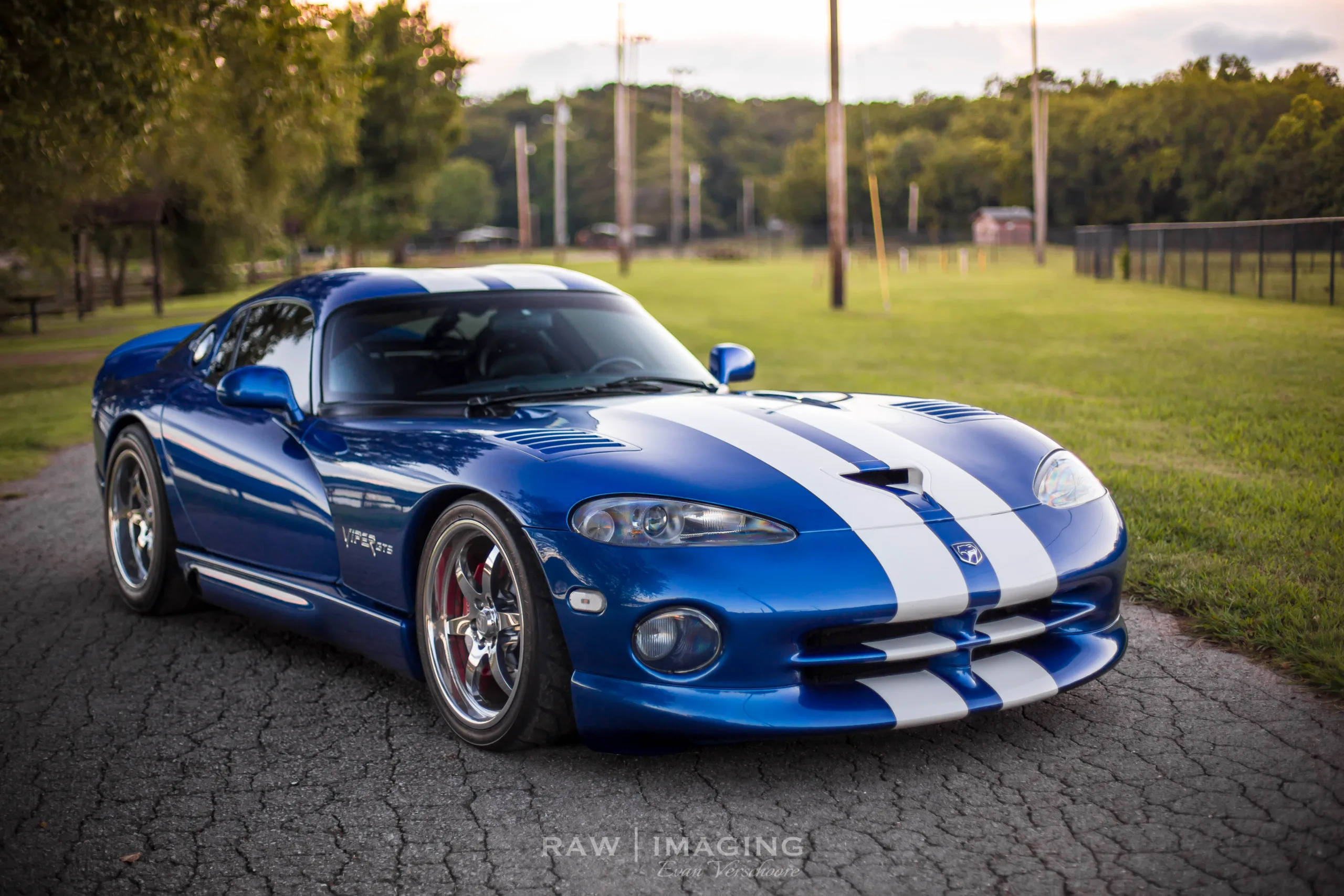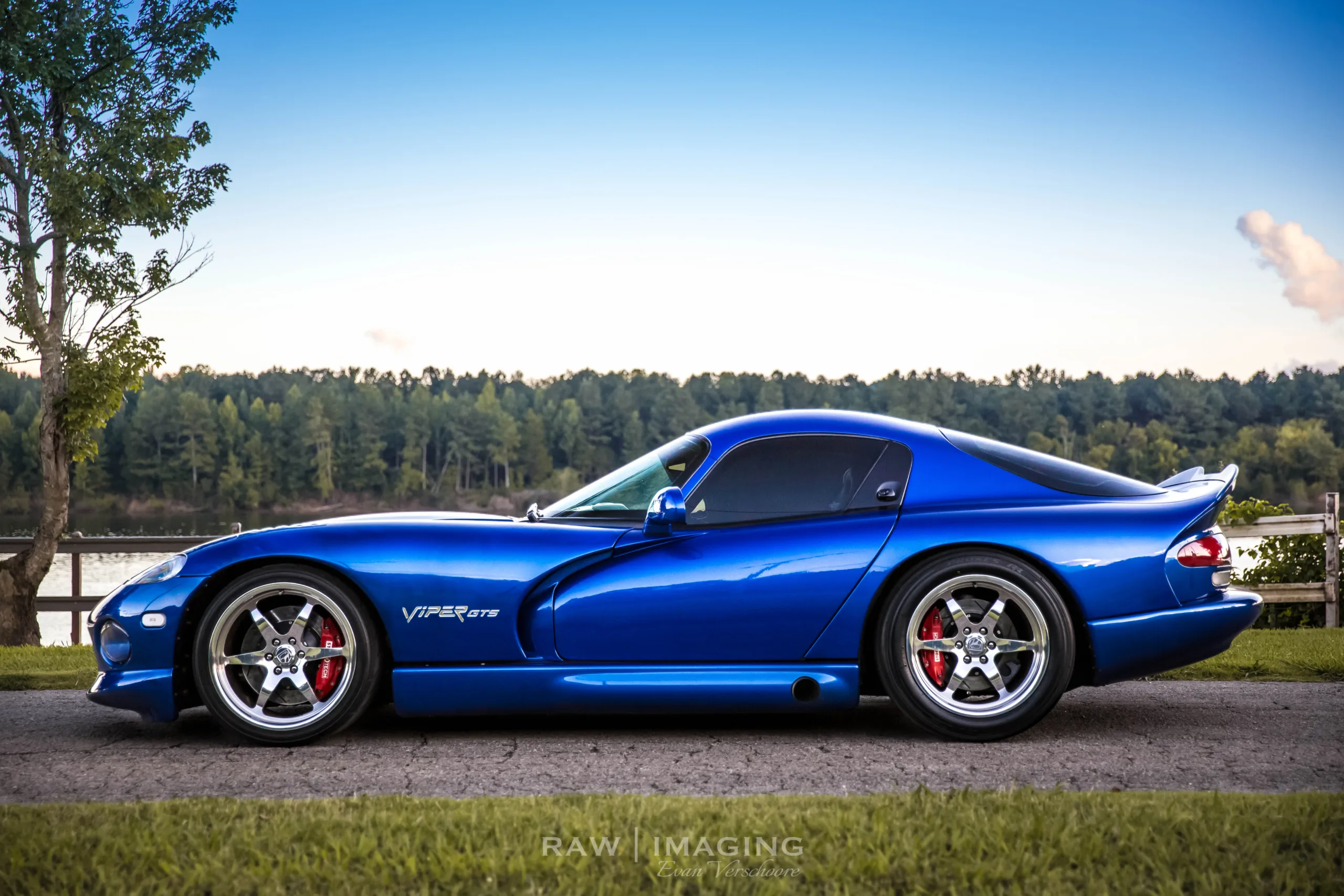 The Car Heard 'Round the World
The closed coupe with its double bubble roofline and fastback form, took design cues from Pete Brock's Shelby Daytona and allowed for helmet usage. Poised for track use, the GTS made for an attractive yet aggressive alternative to the offerings from Europe and Japan. Although as rambunctious as its predecessor, less than 10% of the mechanical components were carried over from the RT/10 roadster. The body, now on a stiffer chassis, weighed in 60 lbs lighter, its power increased to nearly 450bhp. Steel components were traded for aluminum, shedding weight in the process, to greatly increase the GTS's structural rigidity. This allowed for even more impressive performance figures in both handling, acceleration, and top speed thanks to an improved aerodynamic efficiency. Perhaps the most important development provided by the fixed roof, was a dramatic increase in usability and comforts. External door handles with locks, powered windows, air conditioning and airbags all contributed to fleshing out the Viper as more of an actual car rather than a weekend toy.
What the %?#@ is a Kilometer??
Ryan's Viper GTS on the other hand, is more or less a fire-breathing demon from hell. It takes no prisoners and has a smile on it's face all while spitting 2 foot flames out of the side-exit exhaust. This particular Viper GTS sports a modest (sarcasm) 1,589 rear-wheel horsepower and 1,558 rear-wheel torque on 26 lbs of boost, with A/C if I might add. When I say this car can move, it is a hilarious understatement. On his previous build, the car ran 215mph in the mile and 194mph in the half-mile.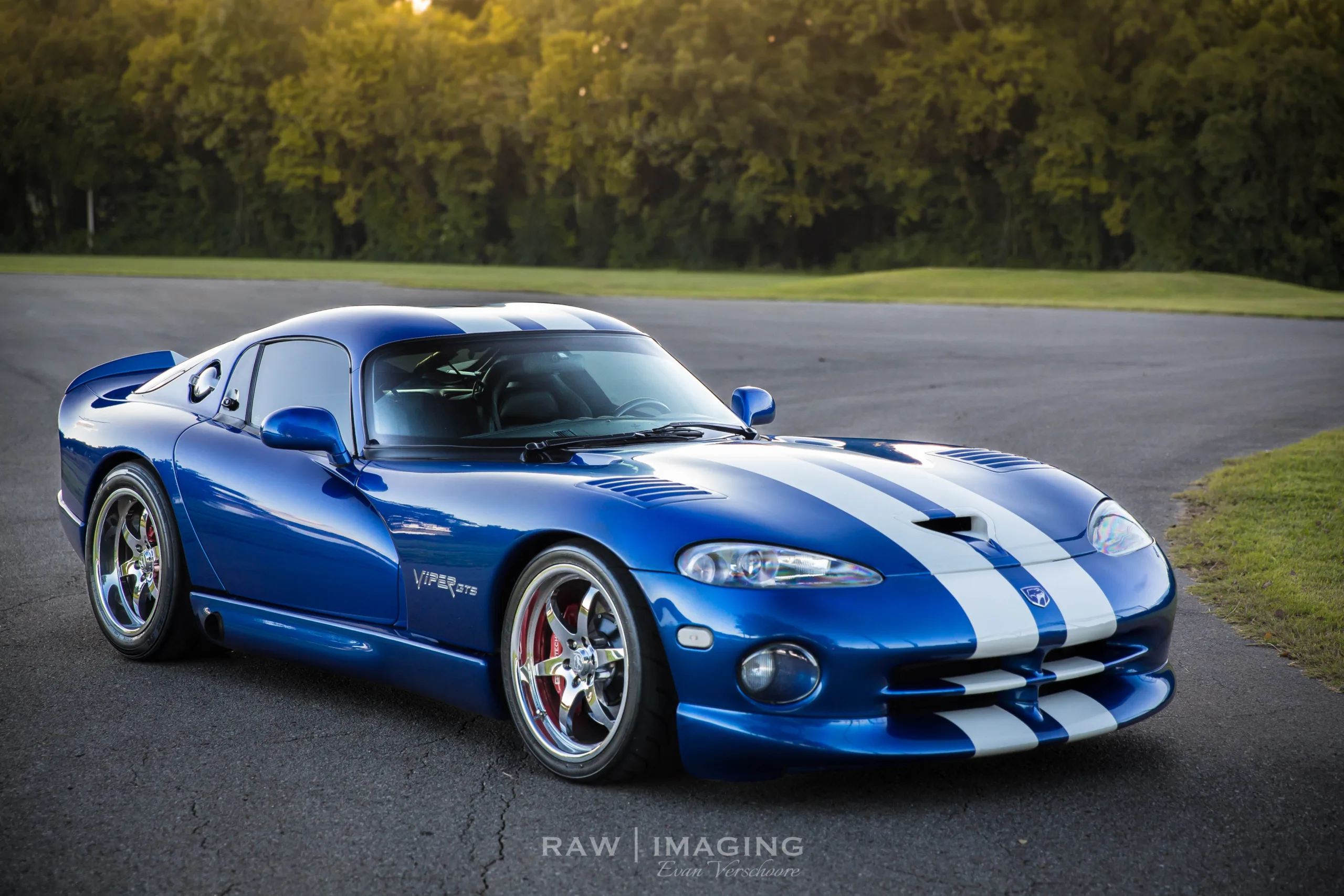 Mods Mods and Many More Mods
Speaking of mods, this Viper has a lot done to it. So much so that I probably won't be able to name them all for the size of the articles sake. Just talking forced-induction, this car is packed with goodies including Twin Precision 7675 Gen 2 ball-bearing turbos, Tial MVR wastegates, Tial Q blow-off valves, air to water intercooler, 8 Gallon Ice/Water tank in the hatch, Meziere 55 GPM pump, Turbowerx Exa Scavenge Pump, and a 3.5″ side-exit exhaust. The engine and transmission were all replaced with a custom Butler Performance engine build with Carillo Rods, CP Pistons, A&C Ported Gen 2 Heads and Cam, T&D 1.7 Rockers, Johnson Lifters, Crower 3/8″ Pushrods, Gen 3 Intake and Valve Cover, a RPM TR6060 Level 7 transmission, Spec Twin Disc, Spec Flywheel, Eaton TruTrac differential with 3.07 gears, DSS Level 5 Halfshafts and a B&M short shifter. But wait theirs more! The suspension was was gutted and replaced with MCS 2-way Coilovers with Remotes, Howe Precision Ball Joints and Poly Control Arm and Sway Bar Bushings. The brakes include Stoptech BBK6-pot 14″ Fronts, 4-pot 13″ Rears, stainless lines and Hurst Line lock. Last but not least, the wheels have been swapped out with 19×11 CCW SP600 in the front and 19×13 CCW SP600 in the rear. This car is the whole entire package and some and is by far the biggest grin-inducing piece of machinery I have ever had a chance to ride in and shoot. The body lines alone make this car eye-catching but when you add an insane amount of power it is other-wordly.