Uncle Sam's Dream, the Revolutionary Ride
Fireworks aren't the only things lighting up this Fourth of July. As America marks its 247th birthday, we're taking a look at Trey's 2017 Dodge Challenger Hellcat. Combining the spirit of independence with heart-stopping speed, this beast is every bit as powerful as it is patriotic. Once you hear the supercharger whine from three cars away, you're hooked to hearing that noise. German and JDM cars tremble in fear when they hear the fire-breathing Hellcat. Grab your hot dogs and apple pie – it's time check out Trey's Hellcat this Fourth of July.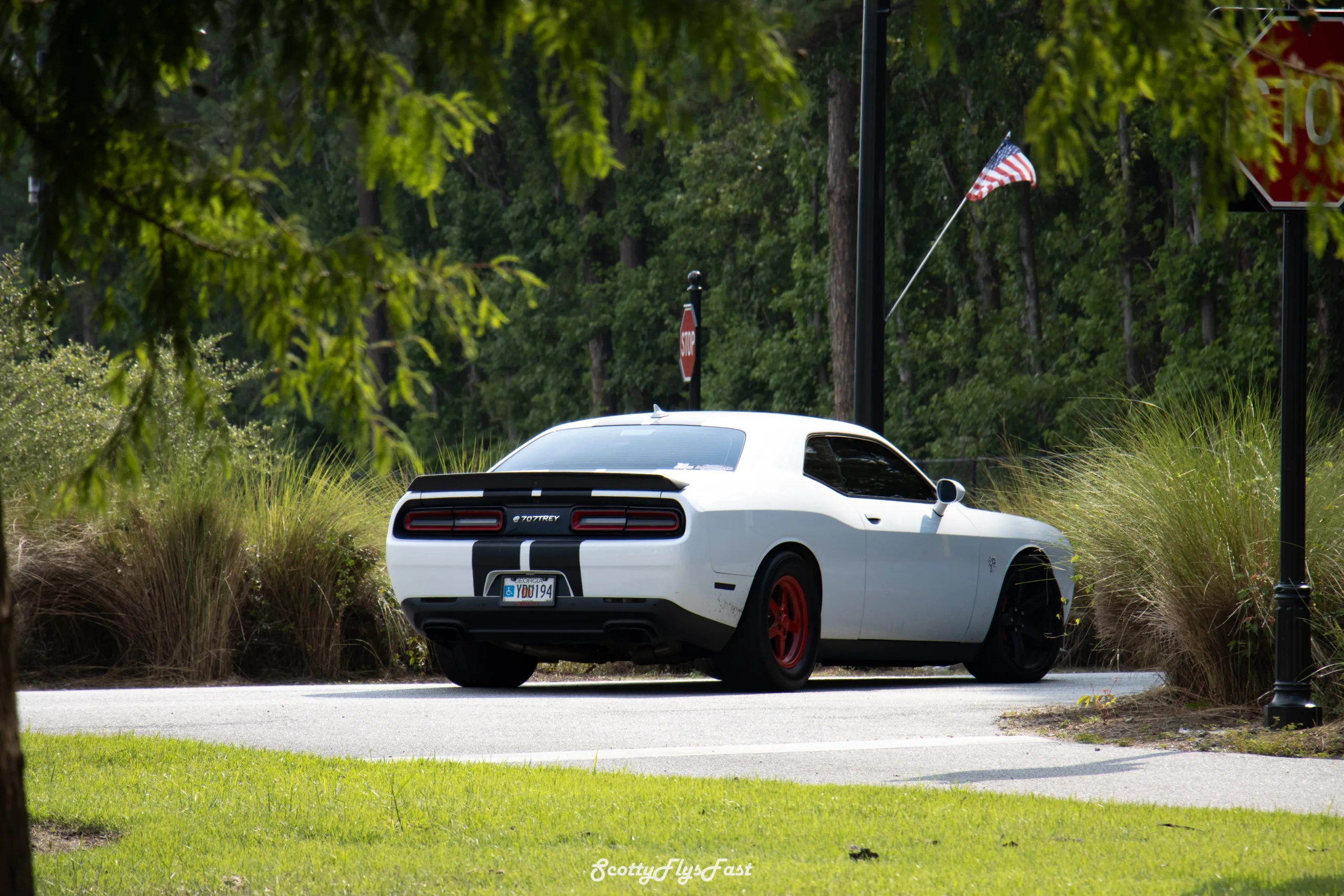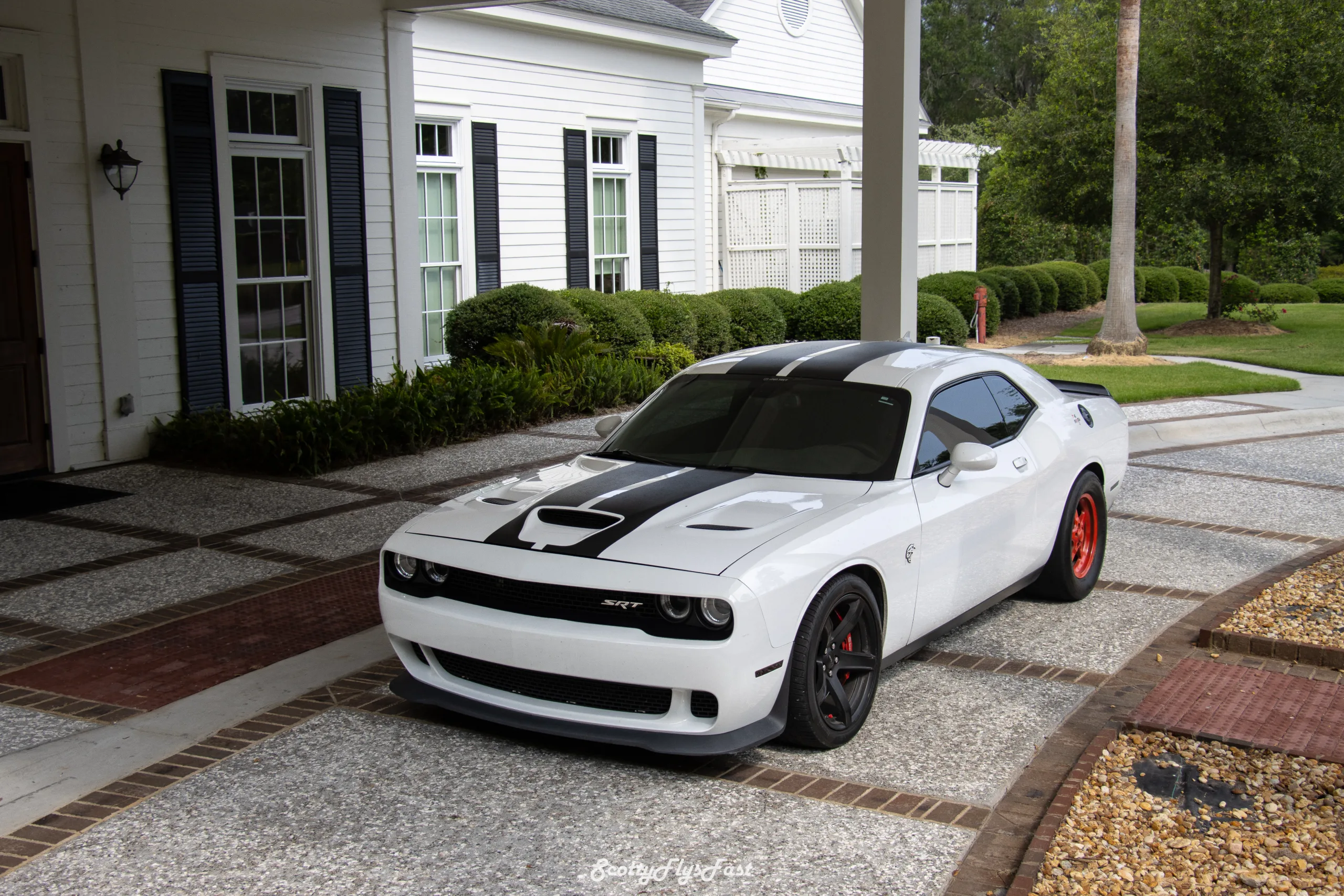 The Declaration of Acceleration
Born under the Dodge brand, a name synonymous with American automotive prowess, the Hellcat has its roots deeply embedded in the rich soil of our nation's motor history. First prowling the streets in 2015, the Hellcat instantly challenged the conventions of muscle cars. It was named after the famed Grumman F6F Hellcat, a fighter aircraft that was a mainstay of the U.S. Navy during WWII. Much like its namesake, the Hellcat swiftly rose to dominance, roaring onto the muscle car scene with an unprecedented 707 horsepower. Its ferocious performance and audacious attitude have only been amplified over the years, making it a flag bearer of modern American muscle. From its iconic supercharged 6.2-liter V8 engine to its distinctive roar, the Hellcat represents a proud lineage of power and performance. And what better time to celebrate this symbol of American automotive ingenuity than the Fourth of July – a day that embodies freedom, boldness, and the relentless pursuit of greatness.
Celebrate Like It's 1776
Throughout our time shooting the car, police swarmed to it like a magnet. Everyone knows the speed, raw power, and sheer fun people have in these supercharged machines. The 1/4 mile time in a stock Hellcat is nothing to turn a blind eye to either. Trey's Hellcat is far from stock though and puts down some surprising numbers. Anyone challenging Trey's Hellcat better bring their best or will be faced with bus lengths.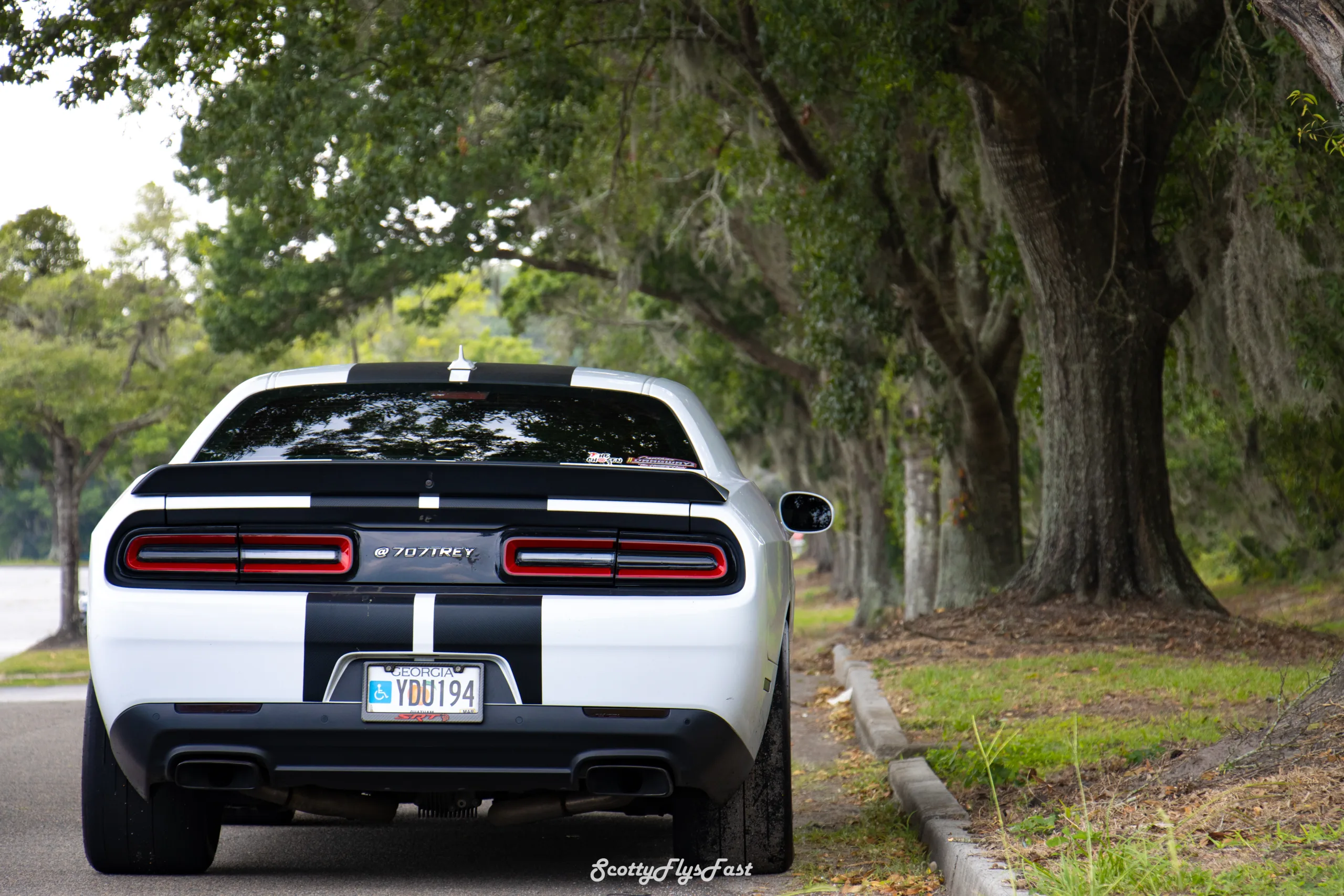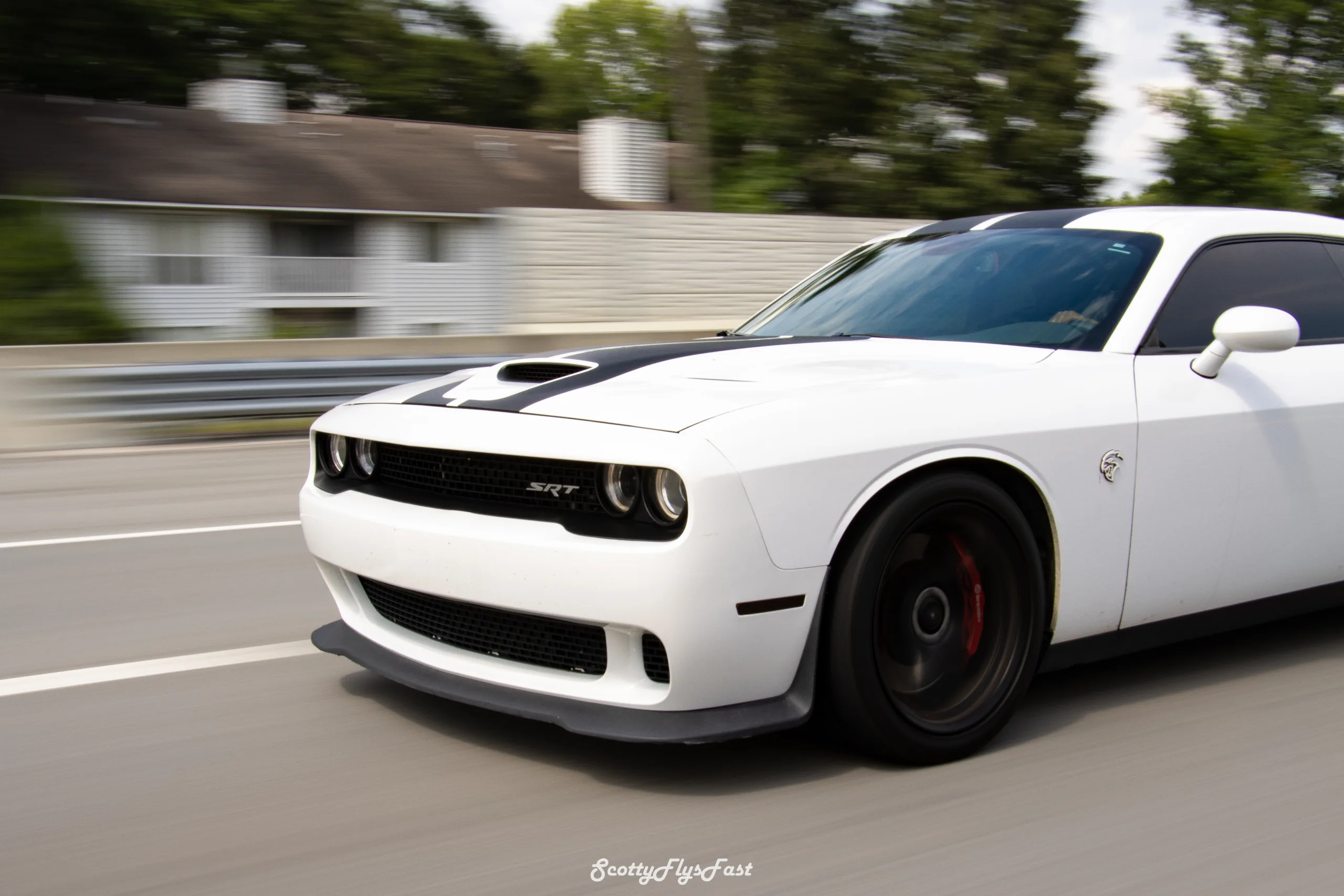 Old Glory, Meet New Speed
As the fireworks fade and the last of the barbeque smoke wafts away, we leave you with the reverberating echo of the Hellcat's roar in your ears. This powerhouse is not just a symbol of American engineering at its finest, but it also embodies the spirit of freedom and innovation that defines our great nation. We've revved our engines, burned some rubber, and celebrated the Fourth of July the Hellcat way – with guts, glory, and a whole lot of horsepower. After all, what's more American than roaring down the open road with the wind in your hair, the sun on your face, and the roar of a Hellcat at your command? So here's to the stars, stripes, and superchargers that make our country proud. Until next time, keep your foot on the gas and your eyes on the horizon. Happy Fourth of July, Hellcat enthusiasts. Keep on roaring!