Why a Civic?
The backstory of when, how, and why Chase decided to go with this particular Civic is best told in his own words! Such a great tale:
I picked up this Civic in September 2019. I was actually rear ended so was needing to get a new car. I had a 2009 Honda Civic prior that I was setting up to do autocross in. On a rainy day I was rear ended and the rear end was pretty smashed. After driving it wrecked for almost two weeks and taking it to multiple collisions shops to get quotes I chose to total the vehicle out. I got more from insurance than I would've trying to sell it on marketplace (2019).
I probably would've gotten double in todays market with the fools on marketplace now. Knowing that I chose to total my car out I went looking at used car lots to see what was out there. I visited the same exact lot where I bought my 2009 Honda Civic and saw this 2017 Honda Civic Hatchback Sport a touring. Shoveled in between a coupe touring model and a sedan LX base model I was then given the opportunity to choose from the three.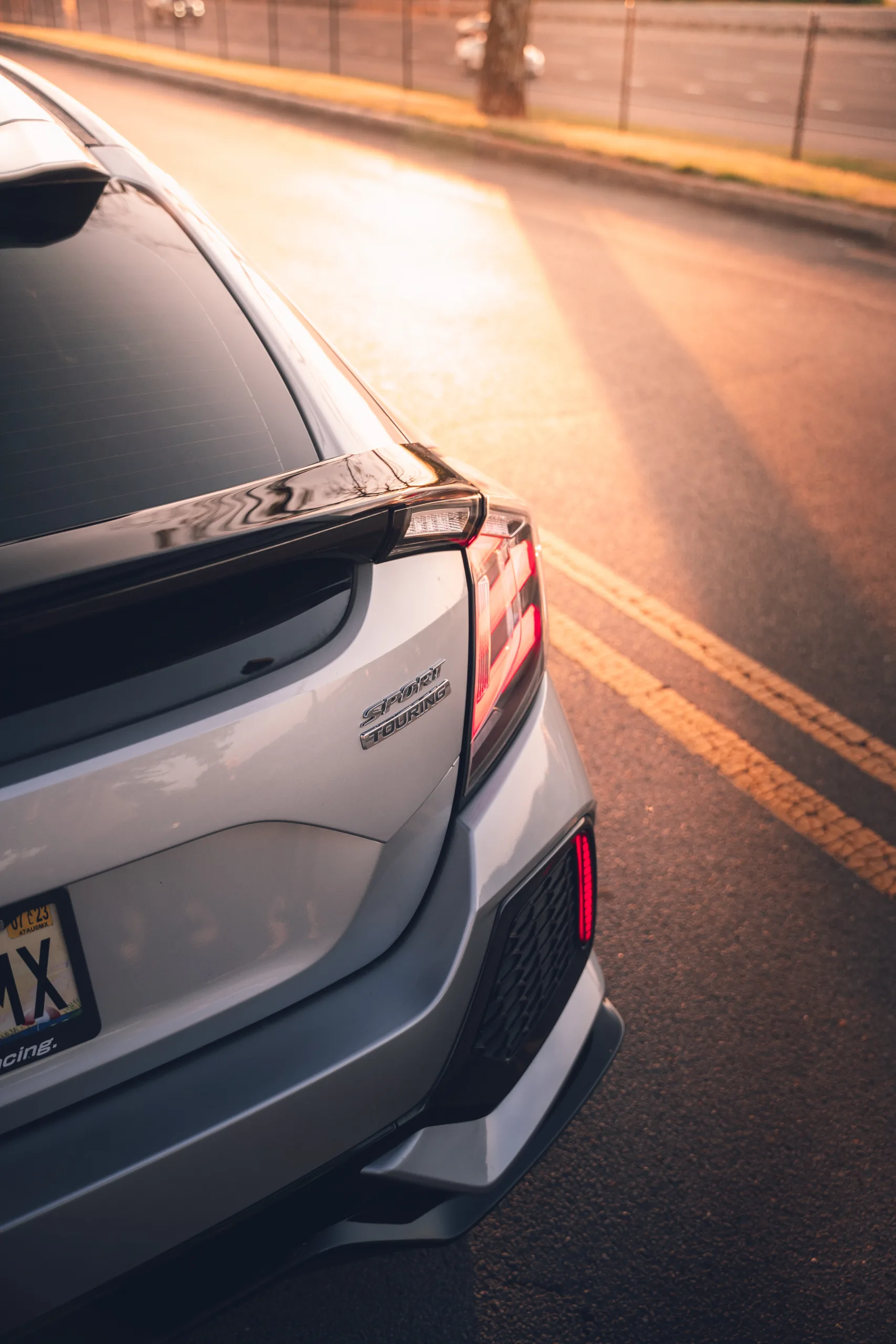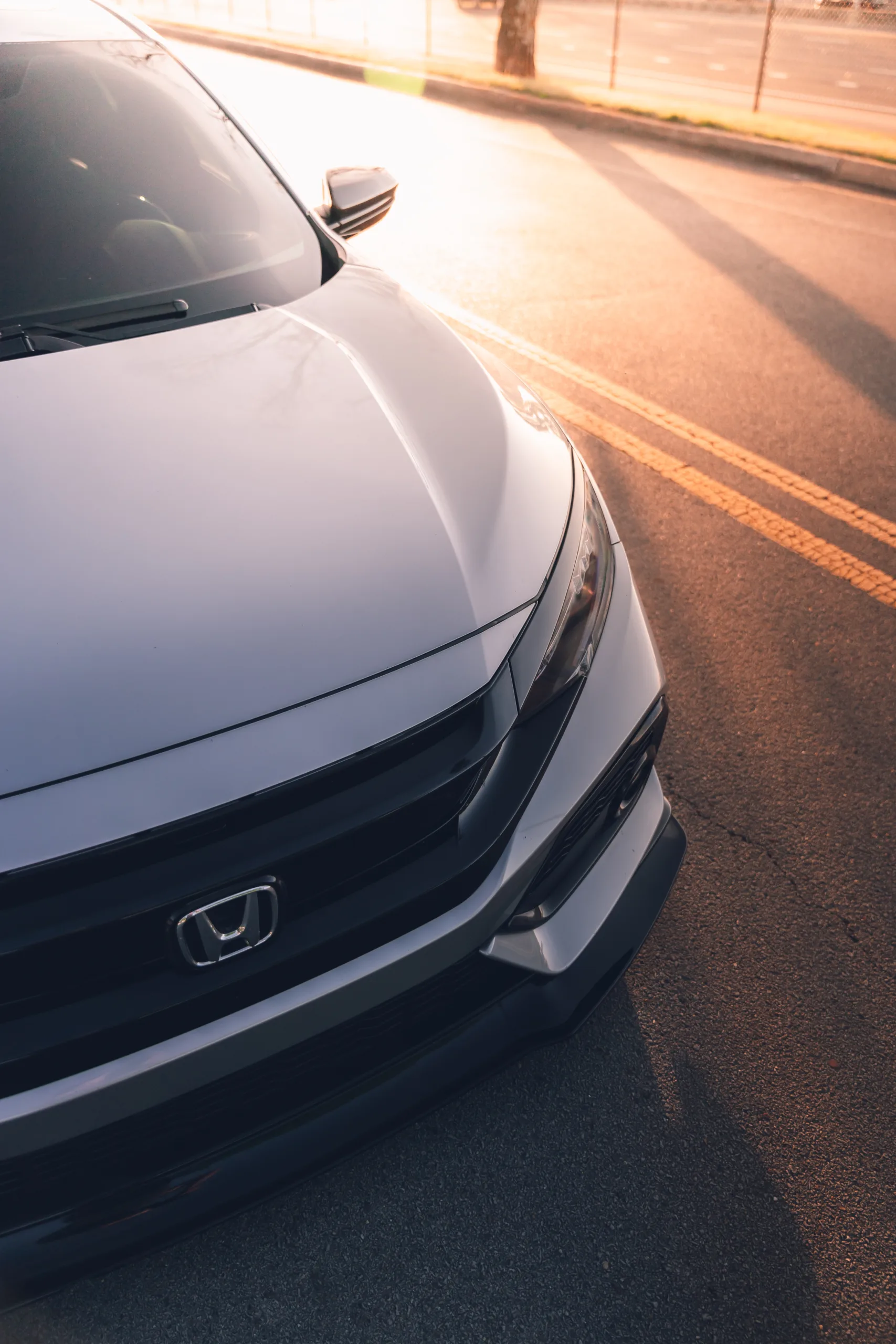 Why a Civic? (Continued)
This Civic was actually $4k more than what I was willing to spend so I walked away and went to a few different used car lots. CarMax almost had me in a Lexus F Sport but the center console was too creaky of plastic. A few days passed by and I came back to this Civic Hatchback and the same salesman who sold me my 2009 Honda Civic in 2014 for my high school graduation gift walked out and he ended up helping me on the price and the car was mine. The same used car lot, the same auto salesman sold me another Honda Civic. No story greater than that I think. 🥲
Aftermarket Support
As a former Honda owner, I know aftermarket support is HUGE for them. I was curious if that's changed as Civics has changed so much since the 90's models.
So I then asked him about the aftermarket support for this generation Civic, to which Chase replied, "It's a Honda Civic, you know companies start producing parts months before the time of release for the car. Very big aftermarket support from multiple companies. A lot of quality performance parts companies. The Facebook groups/forums are alive and very active with a lot of real-time testing and help."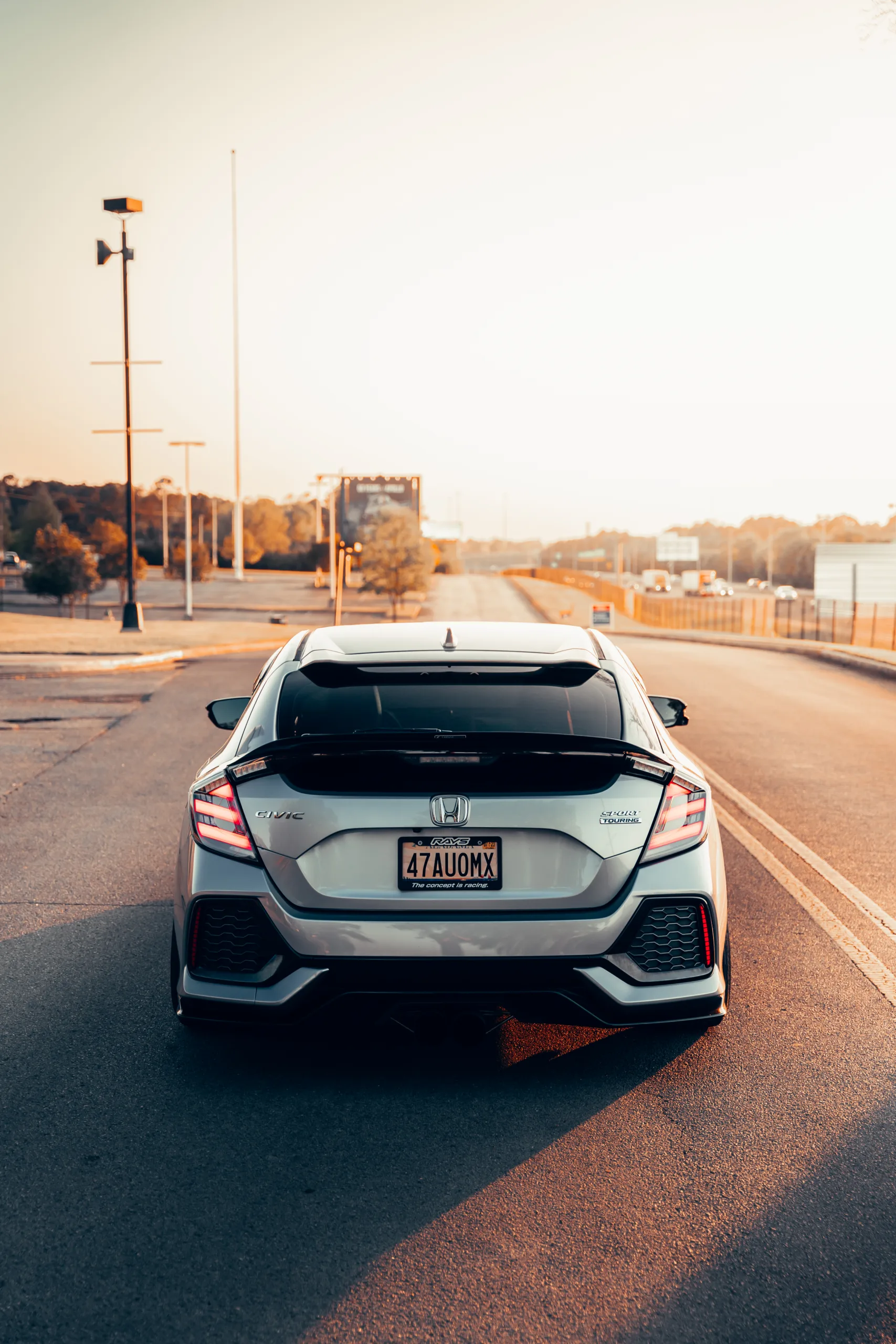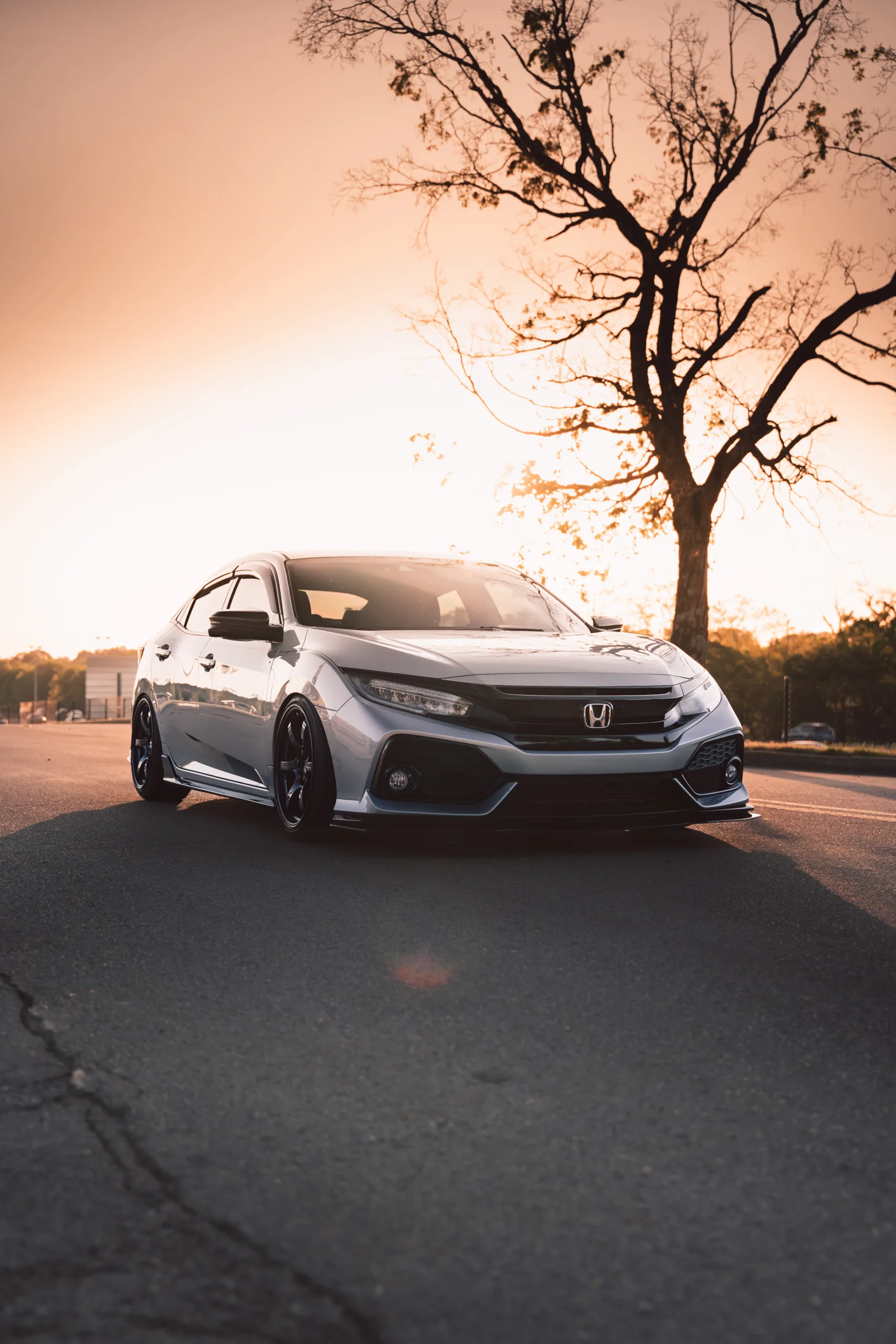 Suspension
With the Civic being as low as it is, I asked what suspension he was running and what he'd change if he could do it again. Fingers crossed that they weren't just some cut springs LOL.
"I am running BC Extreme low coilovers. If I could do it over again I would just do a swift spring upgrade and LLP camber plates, nothing else I would change."
Modifications
15% nano carbon tint on the side windows and back glass, 50% nano carbon tint with 35% ceramic tint on top for the front windshield
BC Extreme low coilovers with standard spring rates 6k/5k
Carbon fiber mirror cap replacements (not overlays)
Clear side marker replacements
GR style front lip
EOS window visors
Caruse design aero flap
HRS v1 clear lens tails
PRL Cobra intake
Greddy DDR exhaust
Hyundai Genesis front brembo upgrade
Sirimoto strut bar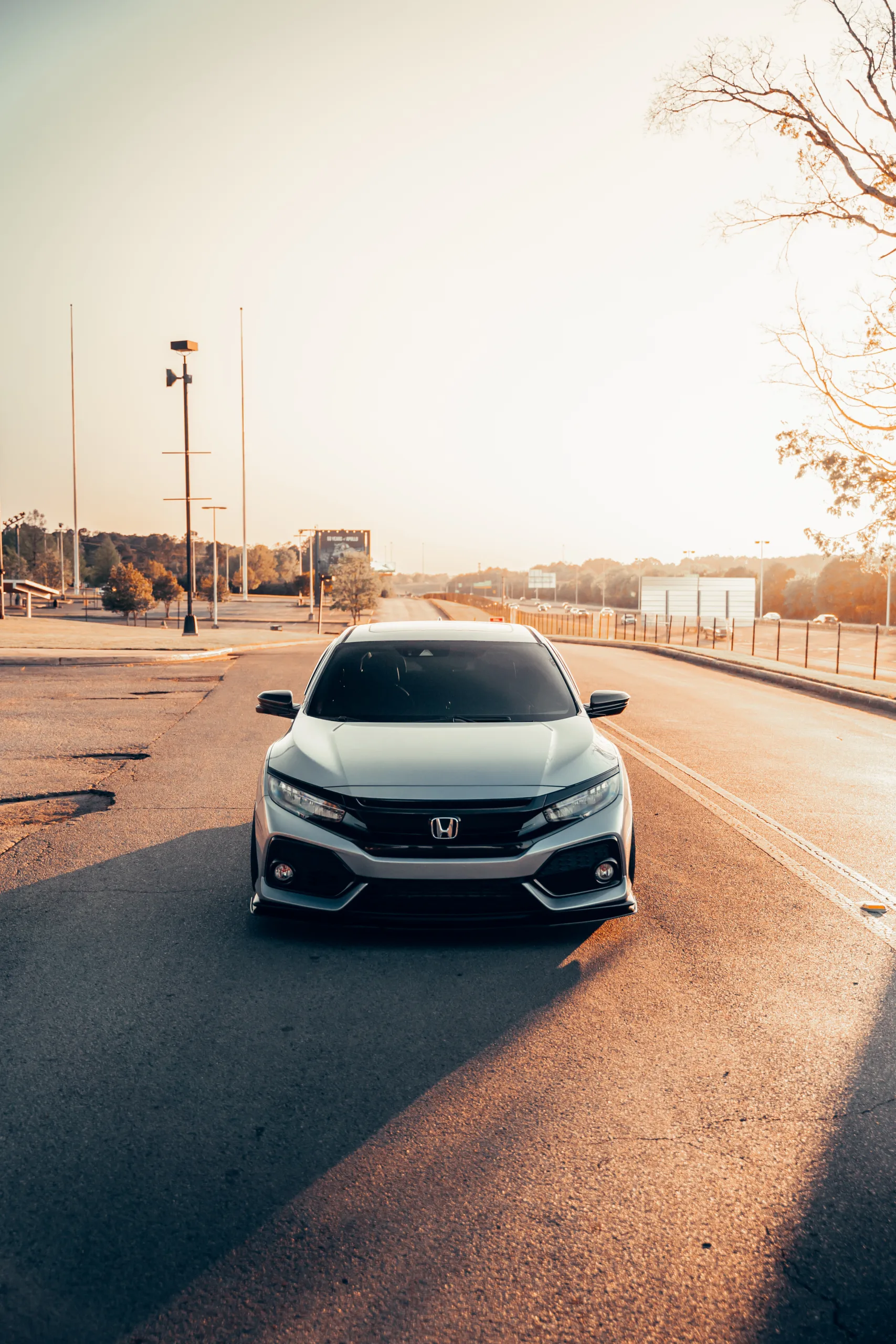 Wheel Specs
18×9.5 +38 Rays Gramlights 57DR's in Eternal Blue Pearl
Future Plans & Shoutouts
When I asked him about his future plans for the car, Chase shared his desire to get KTuner v2, a titanium turbo inlet pipe, and extended studs all around. He also plans to install a white line rear sway bar and an HKS Legamax exhaust that he has lying around (he's had it for a minute LOL).
"I would like to give a shoutout to my wife who has held her tongue as I spend money on this car and make it ride worse. She puts up with it and comes to the car shows and enjoys looking at all the "cute" cars and all the dogs."