A New Ride for a New Year
Darius acquired his Infiniti Q50 last year as a birthday present to himself. He wanted a four-door car that was different from his usual couple-style vehicles, and he's been happy with his choice ever since.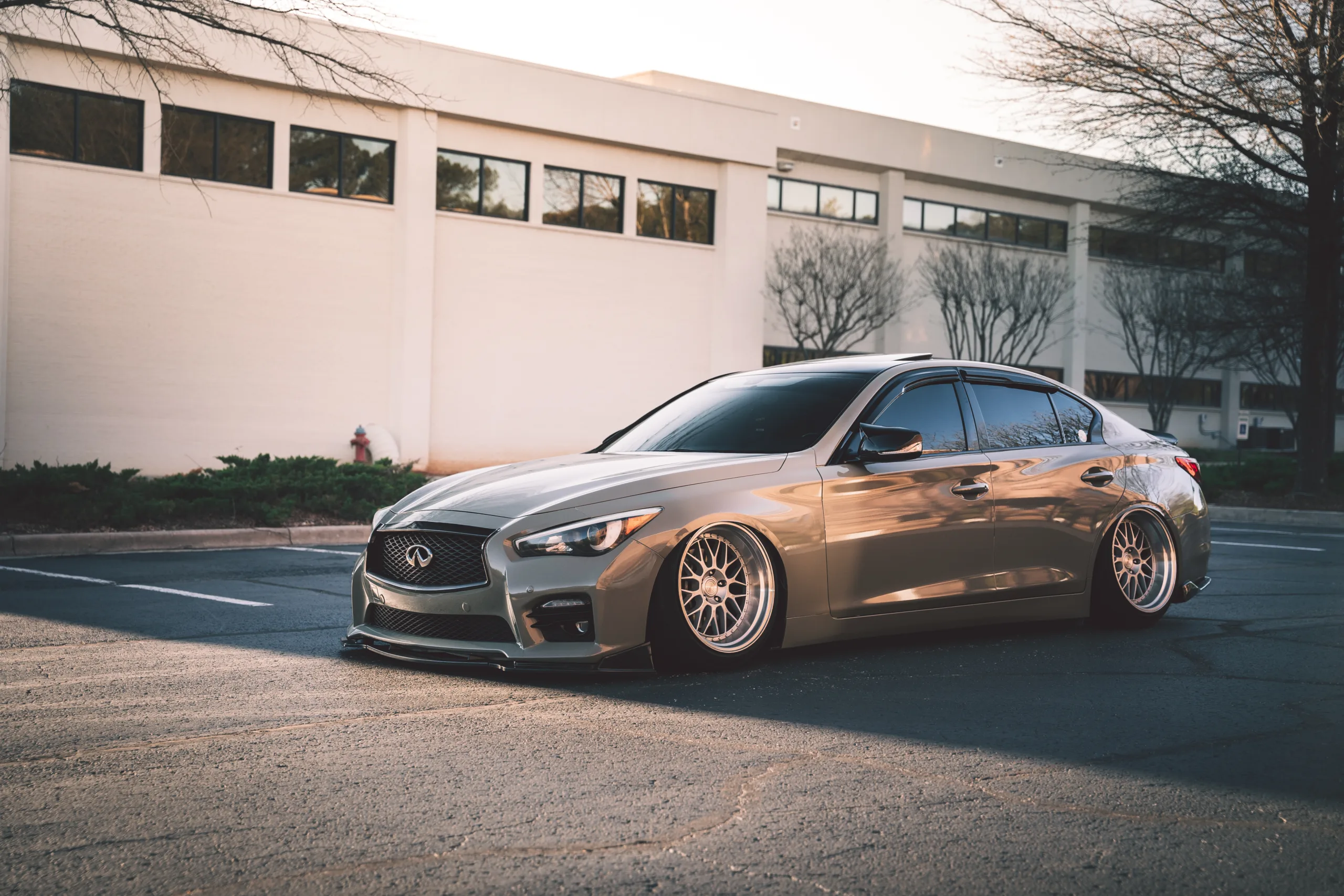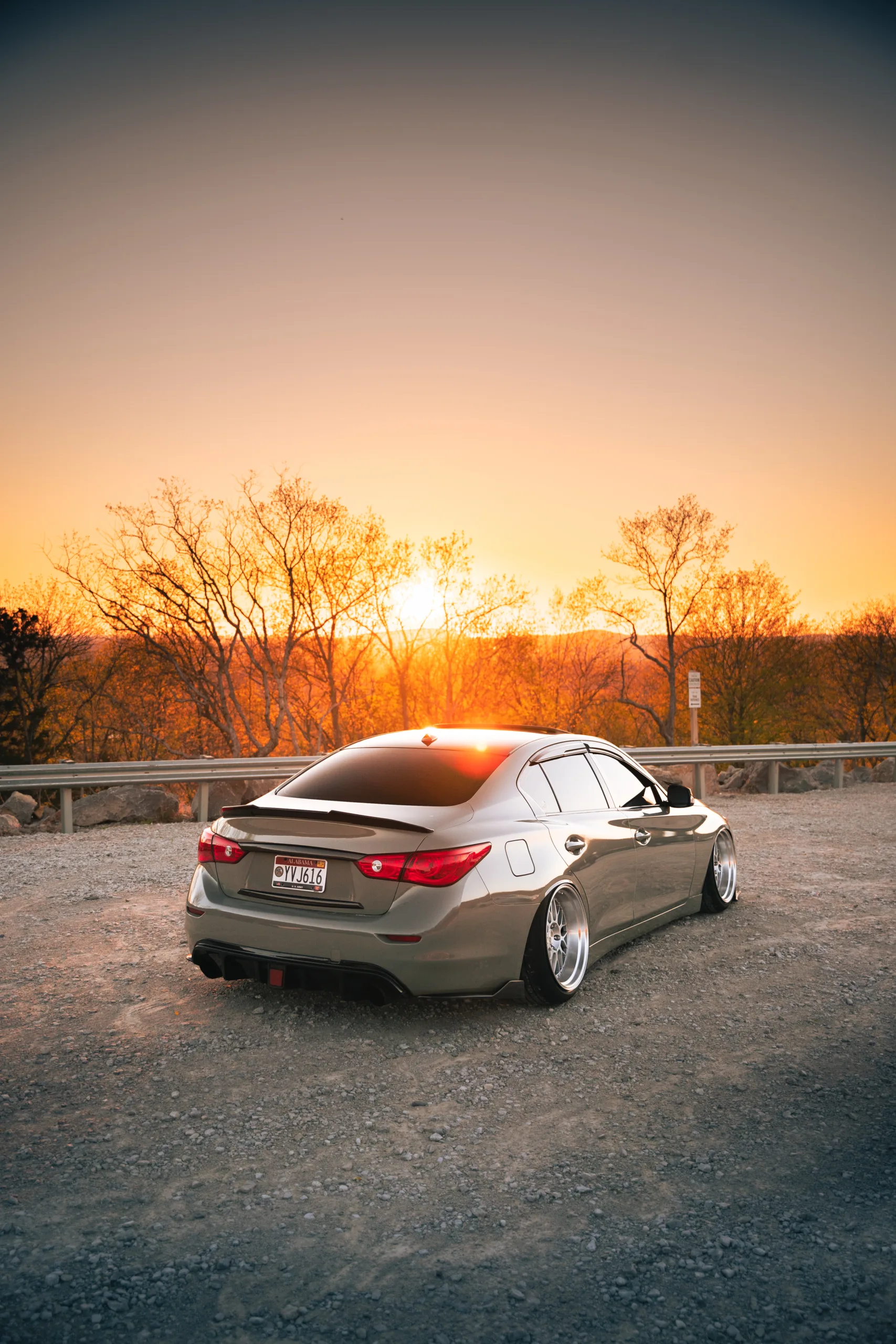 The Growing Aftermarket
The aftermarket support for the Q50 platform has grown significantly over the years, according to Darius. The fact that the car can come with boost and all-wheel drive from the factory means that tuning can significantly enhance the car's performance without much work.
A Well-Designed Suspension System
Darius installed an Airtekk air suspension and management (stage 2) on his Q50, along with Z1 motorsports rear camber and toe arms. He is happy with the result and wouldn't change anything, except maybe the wheels.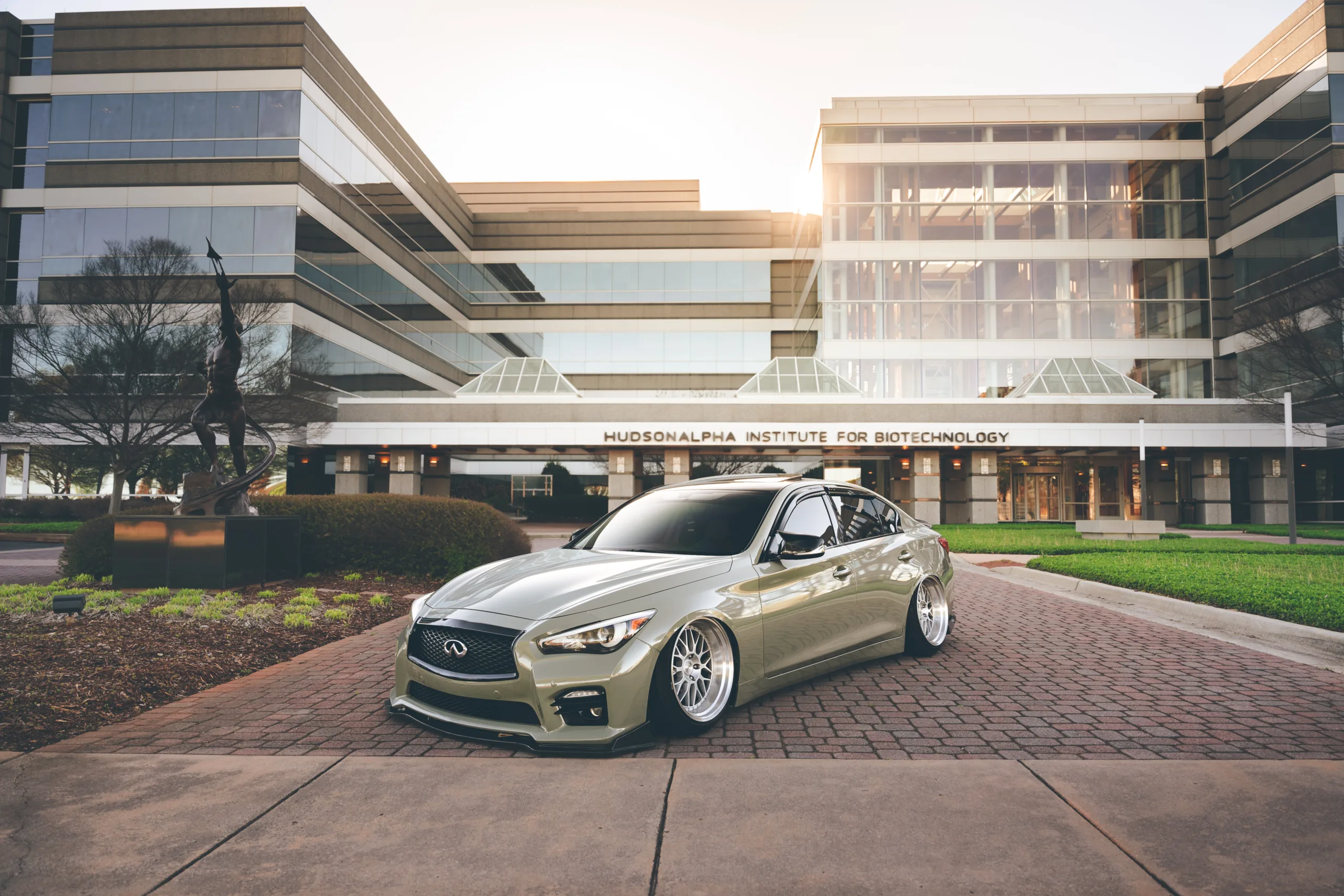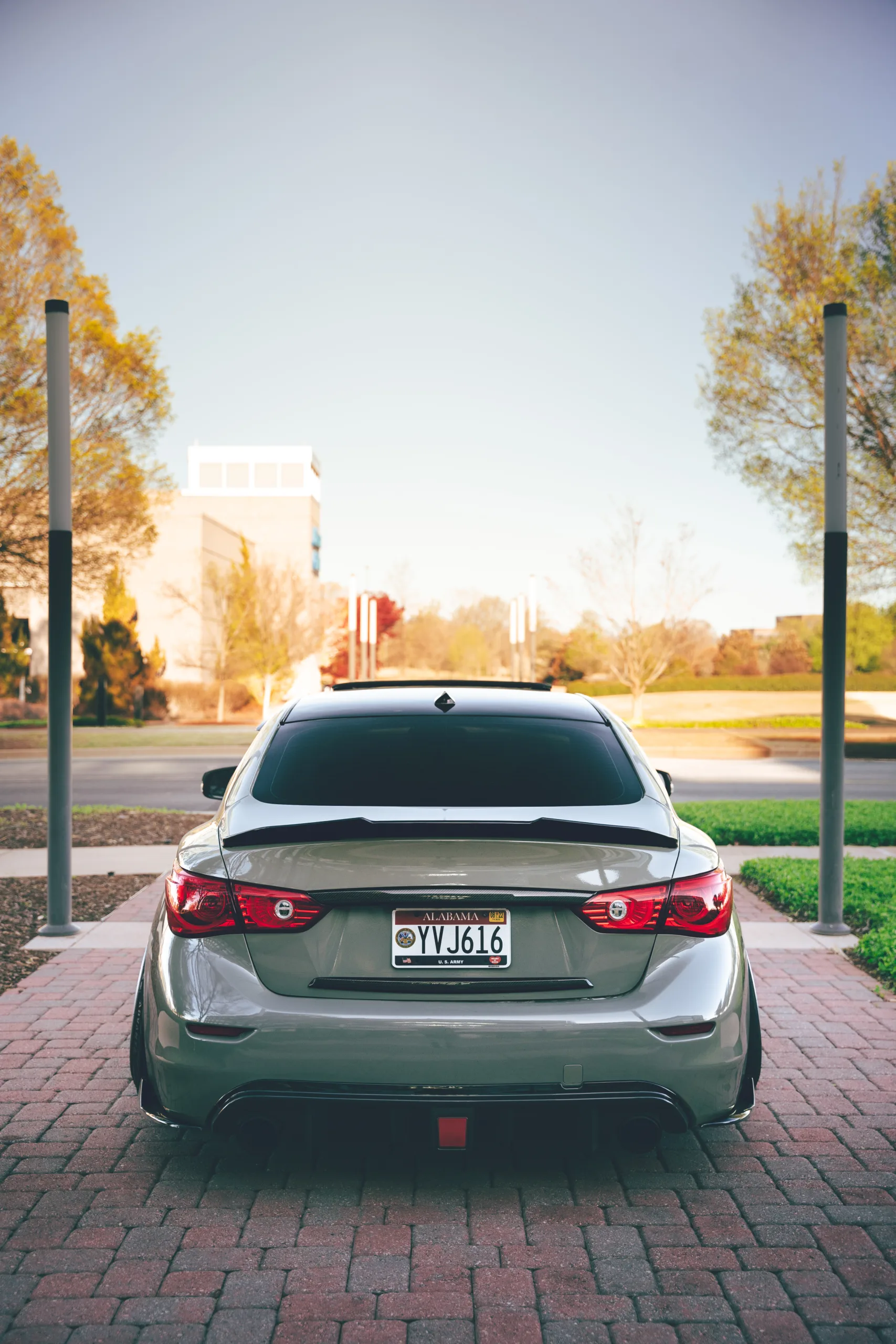 The Mods List
Darius's modifications to the car are minimal, as the Q50 doesn't need much. The list includes a JB4 tune, Joyauto radio system, Z1 rear toe arms, Z1 rear camber arms, Airtekk air suspension, Airtekk air management, lower downpipes, ISR exhaust, Aodhan AH-02 19×11 wheels, and a khaki green wrap.
The Future of the Platform
Darius's next goal is to install Work Meister S1 wheels and a different tune on his Q50. He believes that the car is perfect for daily driving and wants to continue to improve its performance.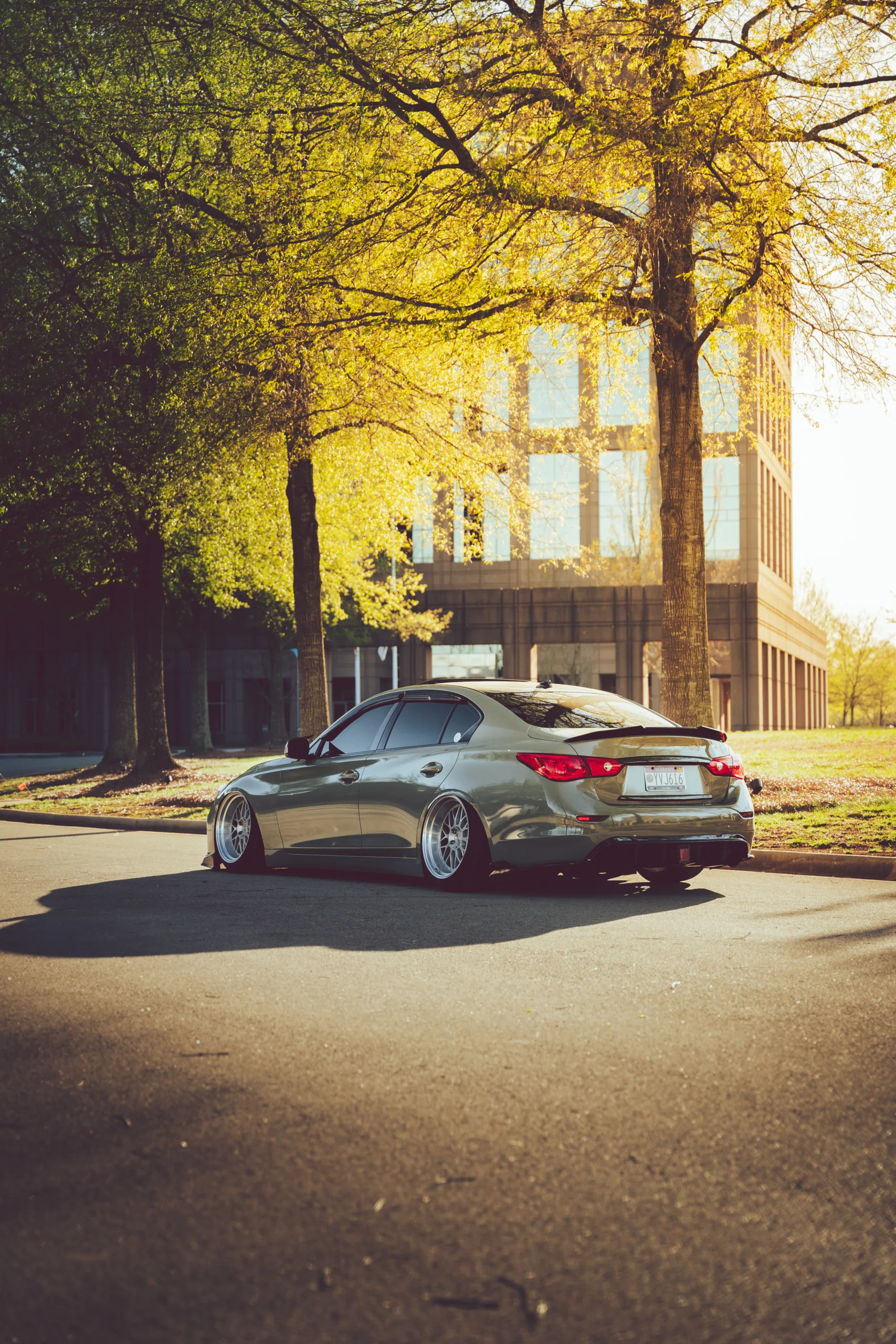 Shoutouts
Darius wants to give a shoutout to his car family, who he has met over the years. They keep his passion for cars going and make this hobby enjoyable.